---
---
Ready for Take-Off!
Tello by Ryze Robotics enables drone enthusiasts of all levels to unleash the fun of flying. Adopting the most innovative flight technology by drone industry leader DJI, the Tello offers users a portable and user-friendly drone that is specifically designed for beginners. With the Tello, pilots can easily record imagery from the skies and release their aerial creativity.
---

---
perfect for beginners
With only your Smartphone, drone pilots of all levels can quickly and easily launch their Tello to the skies with ease thanks to advanced intelligent flight controls.
---
---
user-friendly controls
The Tello is designed to be as easy to use as possible. The mini-drone features a user-friendly app that streams live video from the drone in addition to camera and flight data. Users have the option of launching the drone with the app or simply tossing the Tello into the air. The Tello app comes equipped with streamlined controls and fun aerial stunt features that can be carried out with a few simple swipes on your screen.
---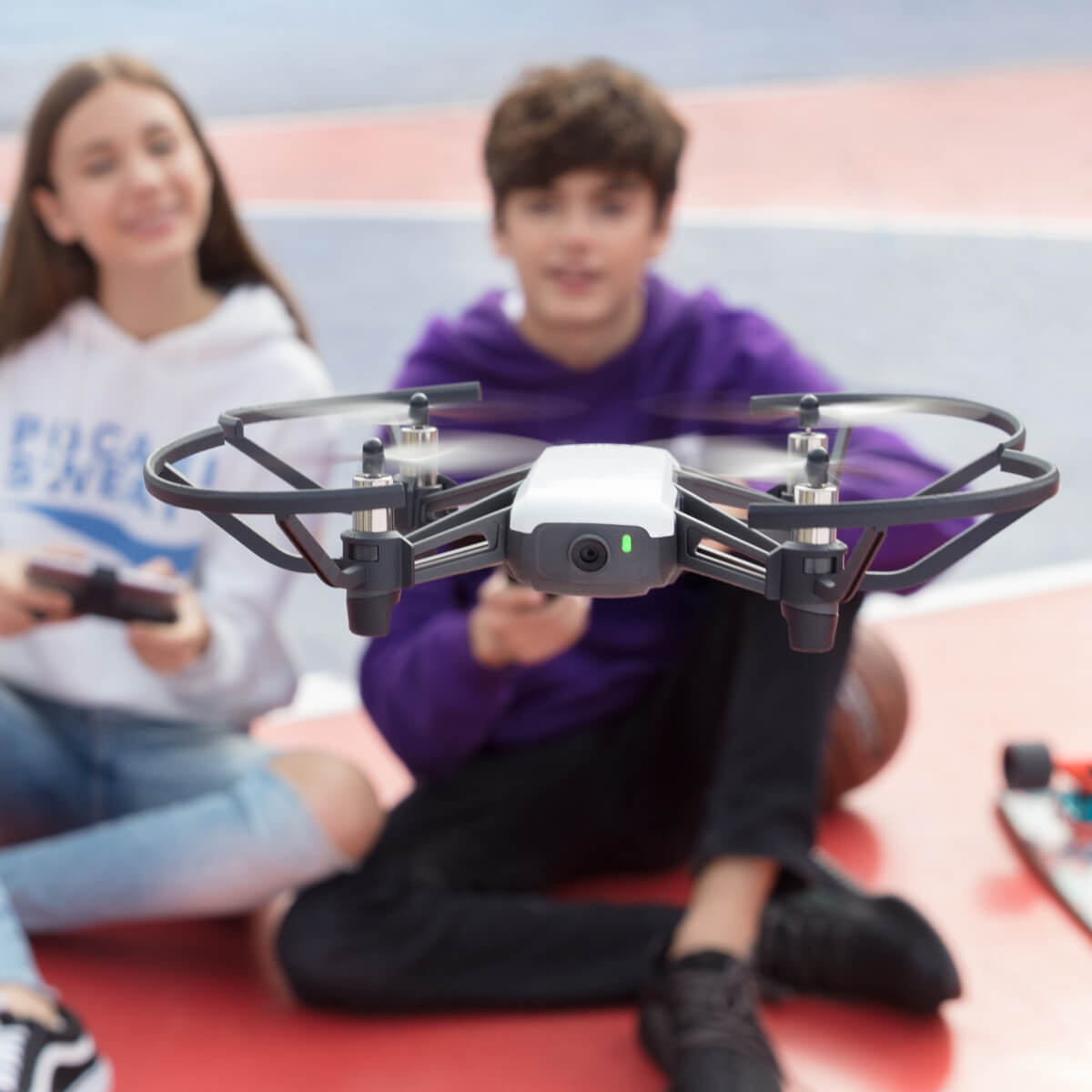 capture your aerial vision
The Tello is capable of capturing 5-megapixel stills and 720p video. The Tello's camera uses Electronic Image Stabilization to make video steadier and photos clearer. Users can also easily view what their camera sees with a 720p video downlink that connects directly to their Smartphone.
Using an advanced 14-core high-quality Intel processor, the Tello can capture stunning photos and videos and even perform automated shots by coordinating the yaw, altitude, and pitch of the drone with a few simple screen taps. Users can additionally share all of their aerial images straight to social media via their Smartphone.
---
experience the joy of flight
Tello users can perform up to eight different flips, automatically record videos with EZ Shots, or have the drone bounce up and down from their hand in Bounce Mode. Designed with a downward-facing camera, the Tello can intelligently position itself in one spot for ease-of-use and precise control
---

---
safe and easy piloting
The Tello features Auto Take-Off and Landing to allow users to easily and quickly launch or land their drone with just a simple tap on their Smartphone. The Tello will intelligently monitor its battery levels during flight, and the Ap will automatically alert the user if it detects that the battery life is low. Additionally, the Tello features Failsafe Protection which enables the drone to land safely if it loses connection to the pilot's Smartphone. The Tello's compact and lightweight design, along with its advanced Vision Positioning System make it safe and easy to fly indoors so that users can enjoy their drone inside or outdoors.
---

---
lear and have fun
The Tello provides users with a fun, convenient, and easy to use programming platform for programmers of all levels and is supported by the Tello SDK. Using Scratch, an MIT-developed coding system, Tello pilots of all ages from kids to teens can fly and learn the basics of programming at the same time.
---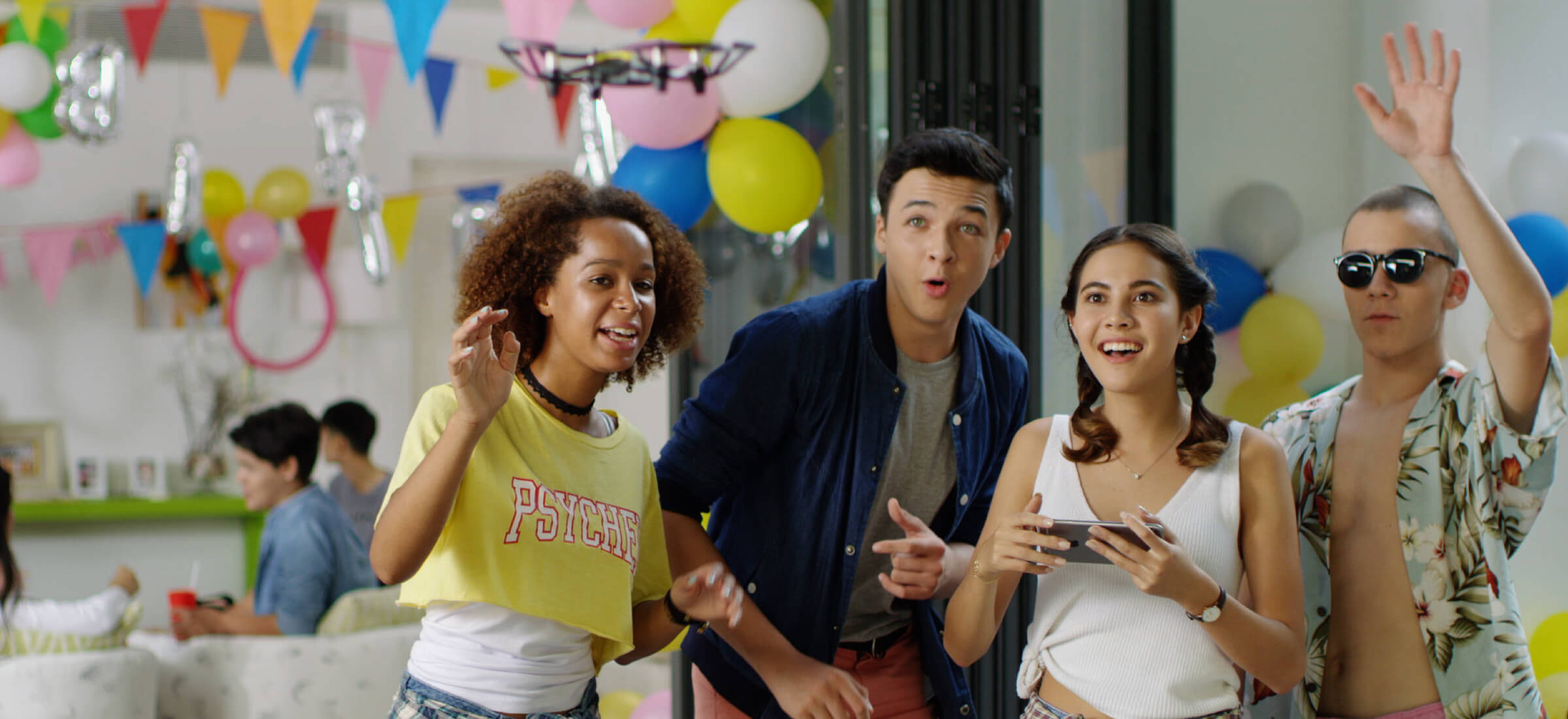 ---