Drone technology has grown from a DIY garage hobby to a booming billion-dollar industry that has already begun to transform the way different industries around the world operate. With fast-paced advancement and innovation, drones have become safer, more affordable, and smaller while camera quality and flight features have also continued to improve at rapid speeds.
---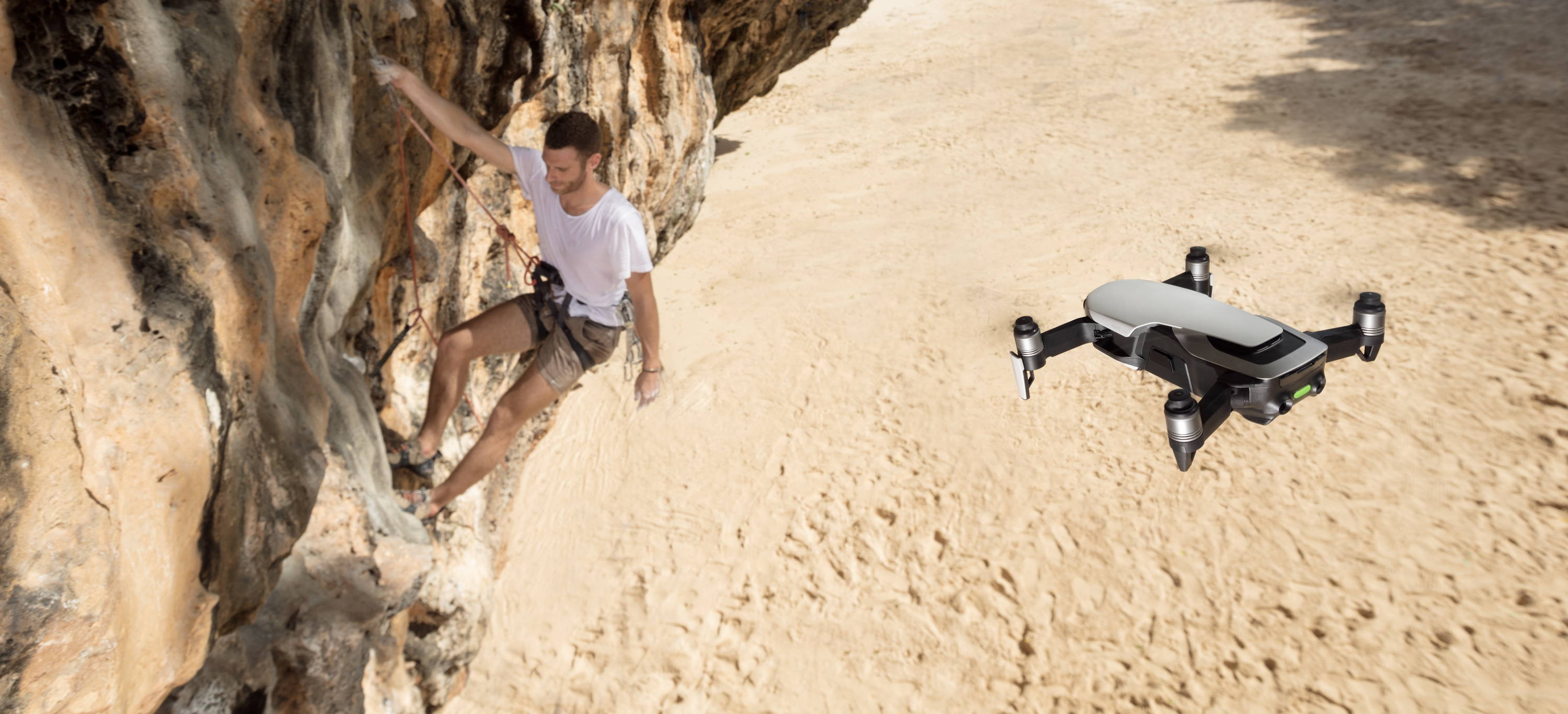 ---
DJI, a drone manufacturer based in Shenzhen, China has risen to the top of the pack of this growing industry. According to a 2017 study by Skylogic Research, DJI currently controls approximately 72% of the global market and has become well-known around the world for their unwavering commitment to innovation and unrelenting powerhouse production.
---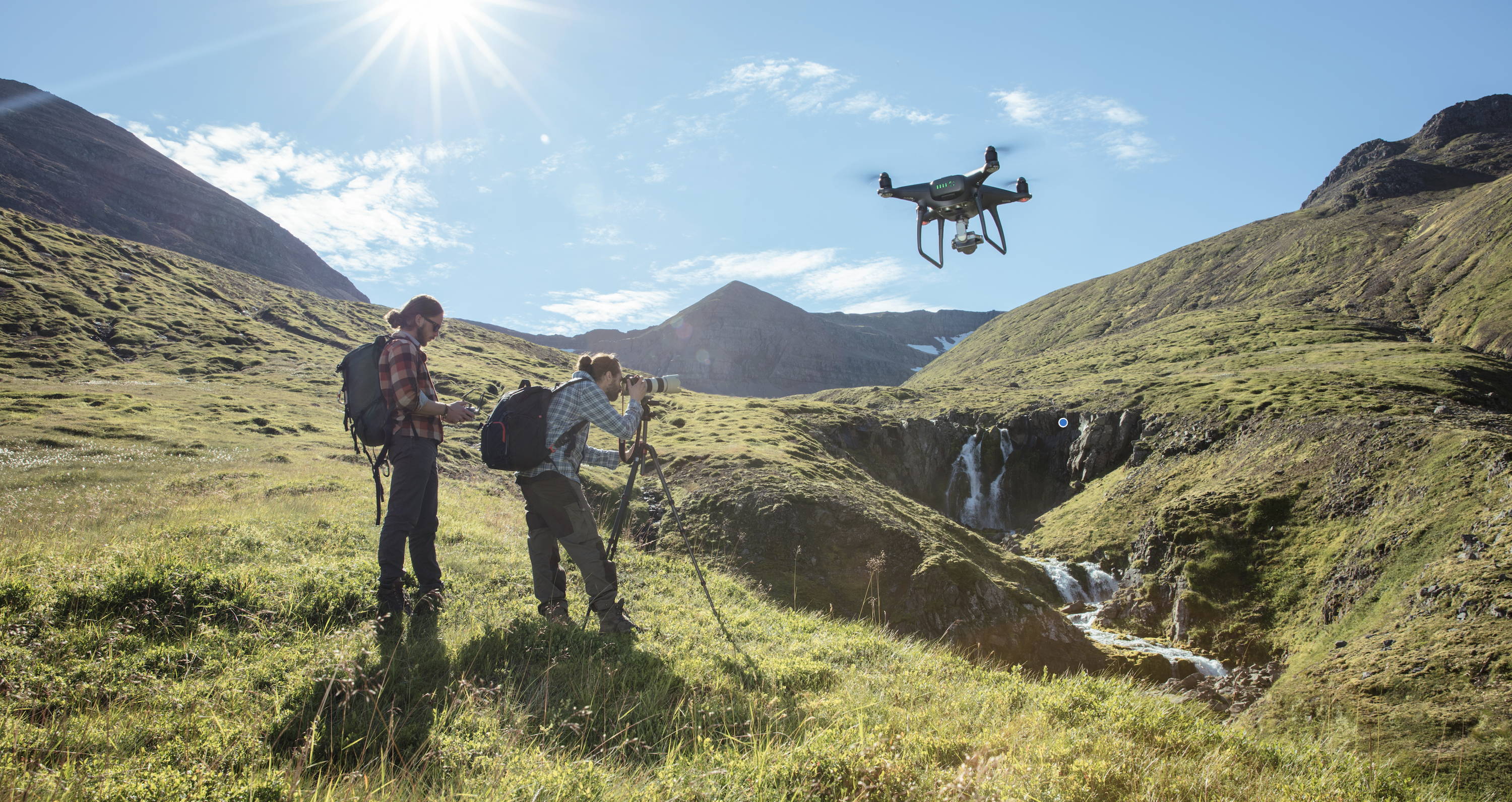 ---
Inception of DJI
From their inception in 2006, DJI showcased their drive and passion to advance UAV technology and push the limits of what could be achieved. In the beginning DJI began selling DIY drones and controllers. By 2013 DJI introduced their first consumer drone named the DJI Phantom 1, which would mark the start of their worldwide drone domination. With their extreme dedication to innovation, DJI would quickly go from the Phantom 1 to the DJI Mavic Air in just a short amount of time.
---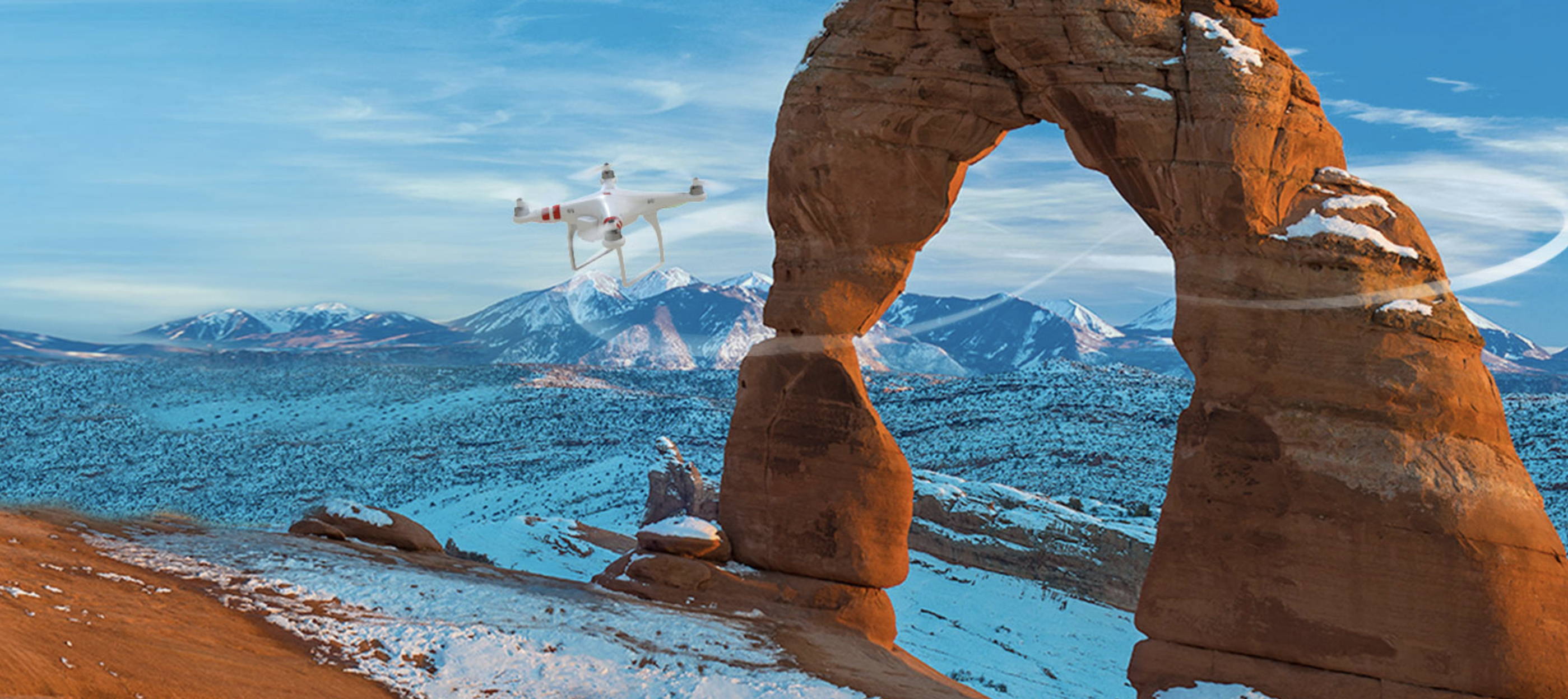 ---
2013: DJI Phantom 1
DJI's first consumer drone release was their DJI Phantom 1 drone in 2013. The Phantom 1 was DJI's first ready-to-fly drone system that included an internal GPS system for stable, reliable flights which made piloting easier and safer. The first Phantom only had a flight time of less than ten minutes and did not come with a camera. Users had to mount a GoPro or other lightweight camera to be able to record aerial footage that was still very shaky in flight.
---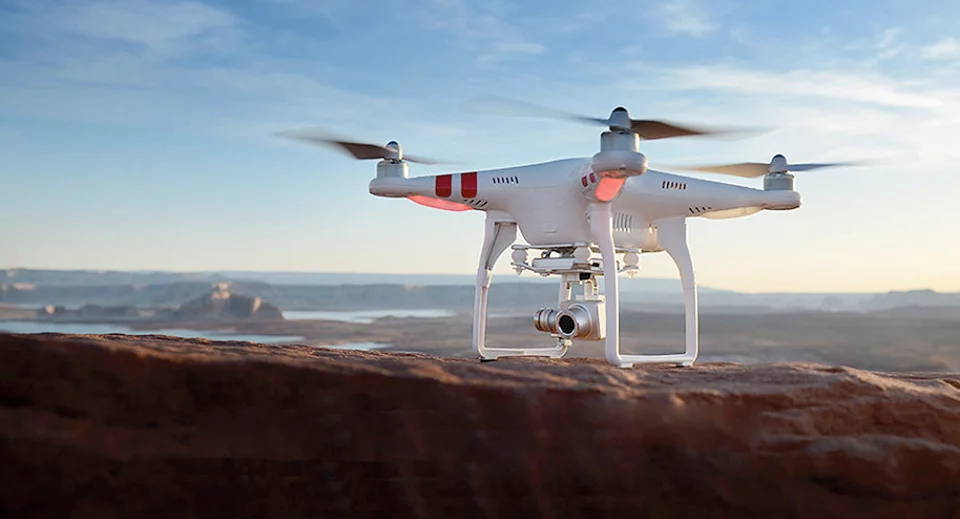 ---
2013 - 2014:
DJI Phantom 2
After the Phantom 1, DJI immediately began to work on improving the functions and features of their next release. Within the same year, they released the Phantom 2 Vision with an extended flight time of up to 20 minutes and range of up to 300 meters. The Phantom 2 Vision was the first drone released by DJI to feature an integrated camera that could capture 1080p HD video and 14-megapixel stills. DJI quickly followed the release of the Phantom 2 Vision with the Phantom 2 which came equipped with a GoPro camera and gimbal system.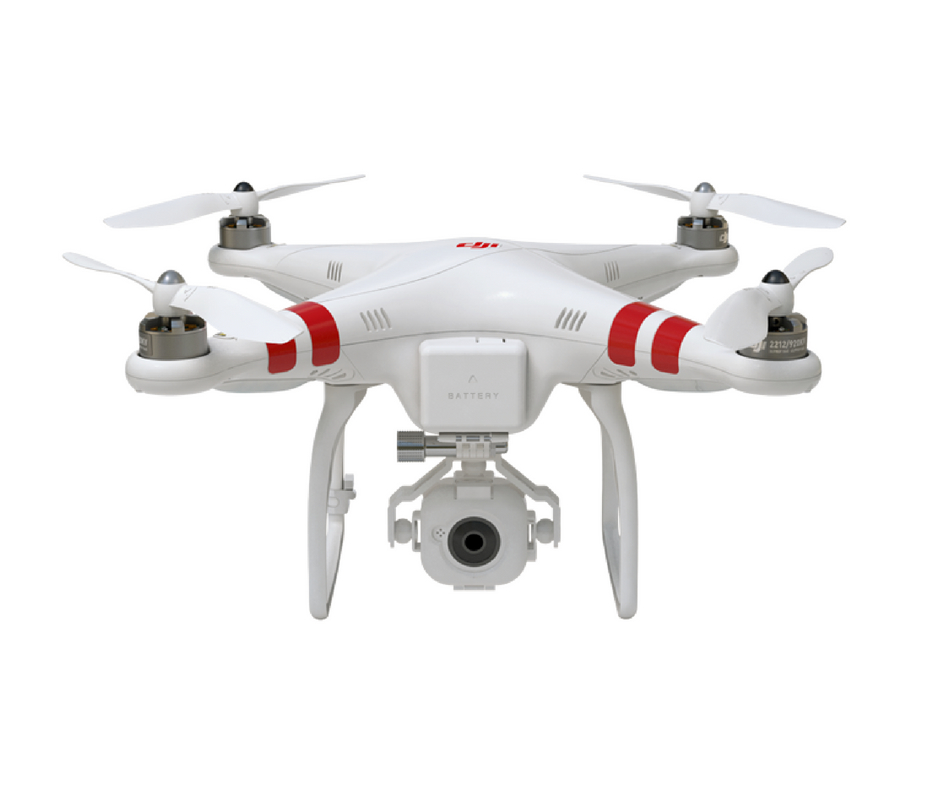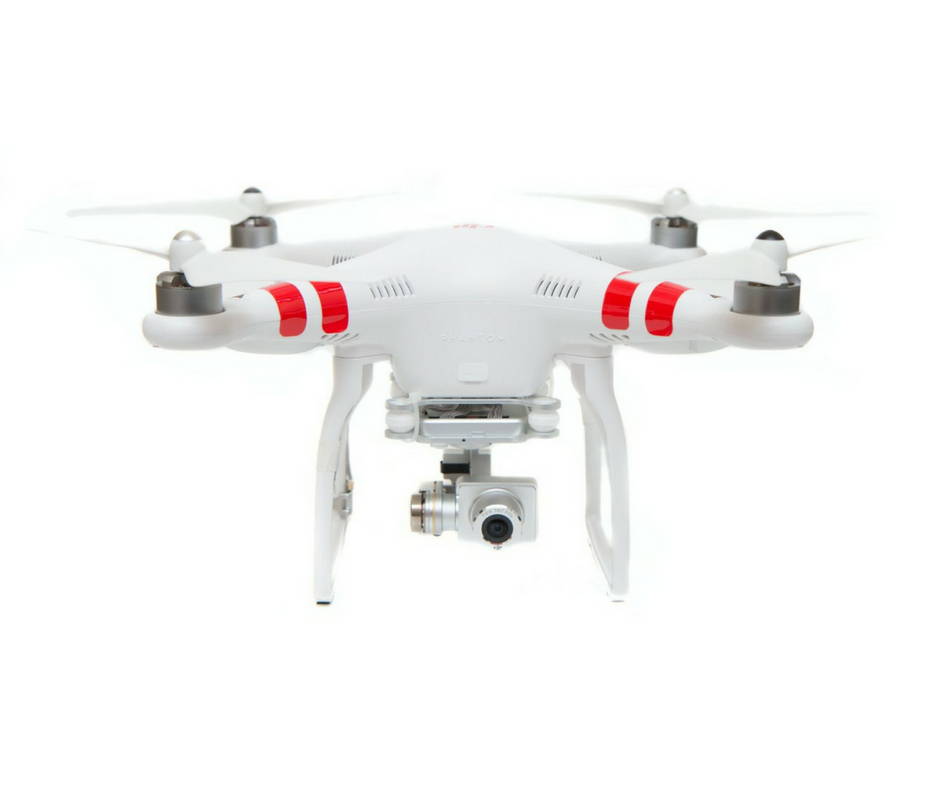 DJI's first fully stabilized 3-Axis gimbal system was showcased on their Phantom 2 Vision+ released in 2014. With previous Phantom 2 models users either needed to buy and install their own camera and gimbal system or fly with a camera that could only tilt up and down, with footage still vulnerable to shakiness. The Vision+'s advanced 3-Axis gimbal system ensured that footage was smooth and stable in the air, and gave users more freedom to shoot dynamic and creative shots. With a 1080p 14-megapixel camera, up to 25 minutes of flight time, approximately 700 metres of range, and advanced GPS system, the Phantom 2 Vision+ was the most advanced, easy-to-use drone ever released at the time. The Phantom 2 Vision+ marked a significant step forward for DJI, displaying DJI's prowess in advancing technology while keeping the tech as user-friendly as possible. Upon the Phantom 2 Vision+'s release, it became the most sought-after drone of its year.
---

---
2015: Phantom 3 Series
The next year with momentum on their side DJI released their breakthrough Phantom 3 series which catapulted the company to mainstream success and further solidified their place in the industry as the number one drone manufacturer in the world. The series featured three different versions with each version improving on the features of the next, including the Phantom 3 Standard, the Phantom 3 Advanced, and the Phantom 3 Professional. The Phantom 3 Standard featured a redesigned integrated camera that was capable of shooting 2.7K video at 30 frames per second. The camera could also capture 12-megapixel stills in both JPG and RAW formats with a range of 1 km and 20 minutes of flight time. Next, the Phantom 3 Advanced featured an extended range of 2 km and 23 minutes of flight time with a 2.7k 12-megapixel camera, and finally, the Phantom 3 Professional featured a full range of 2 km, 23 minutes of flight time, and the first 4K 12-megapixel camera ever released by DJI.
---

---
A significant improvement seen on both the Phantom 3 Advanced and Phantom 3 Standard was the integration of GLONASS in addition to their GPS systems. GLONASS, the Russian version of GPS enabled the drones to connect to more satellites for enhanced stabilization and position accuracy in the air, thus making the drones even more easy and safe to pilot in the air compared to their predecessors.
---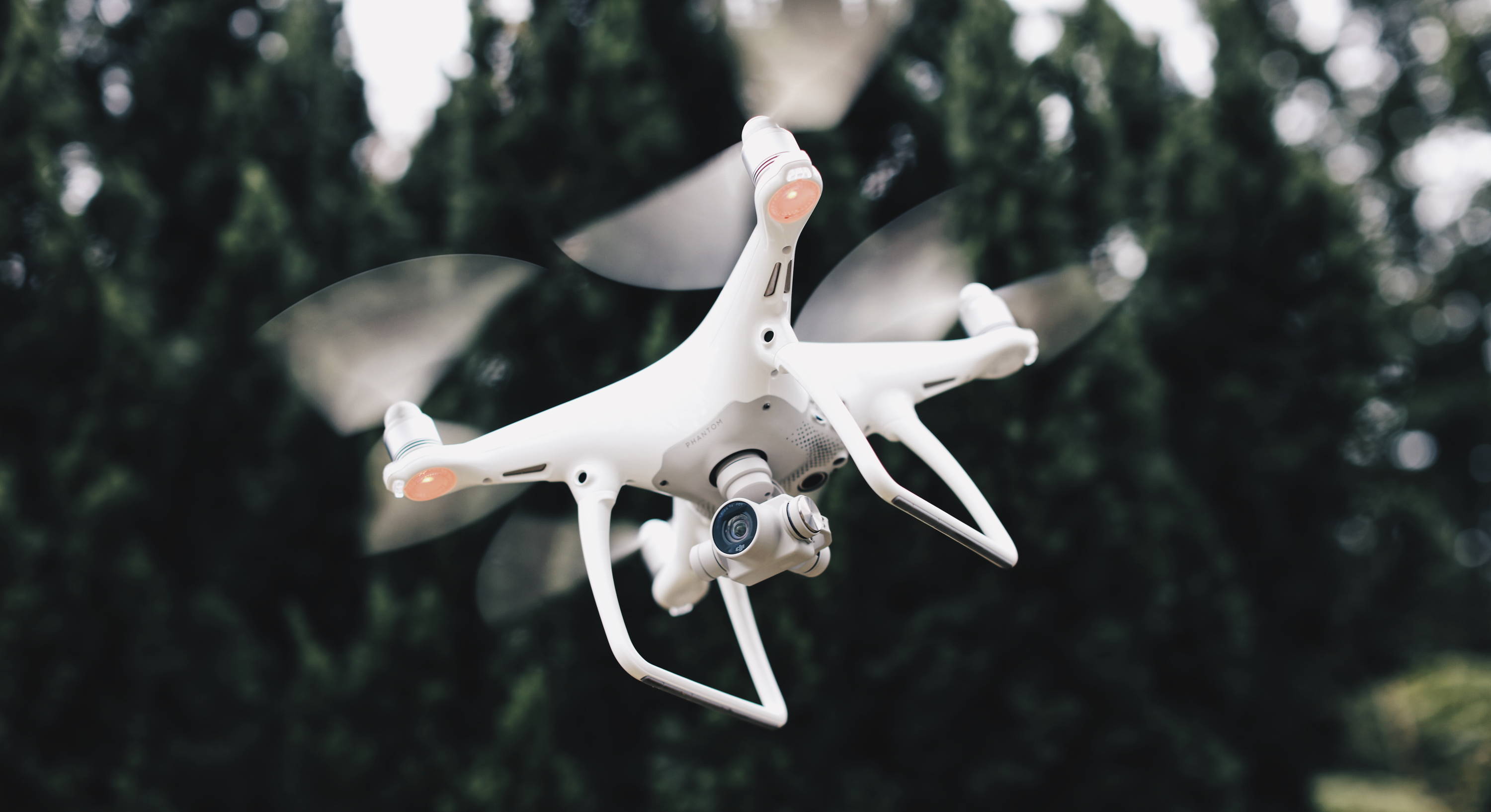 ---
2016 - 2017:
Phantom 4 Series
In May 2016 DJI released the next drone in their Phantom series that would further revolutionize the industry, the DJI Phantom 4. The Phantom 4 was the first consumer drone released with innovative computer vision and sensing technology that made it the safest and most intelligent UAV in the air to date. The Phantom 4 featured a first-of-its-kind front and bottom facing obstacle avoidance system that enabled the drone to intelligently detect objects in its path and automatically stop or move around the object to avoid potential collisions. This made the drone the safest drone ever seen in the consumer market to date and made the technology more accessible to a wider, more mainstream audience.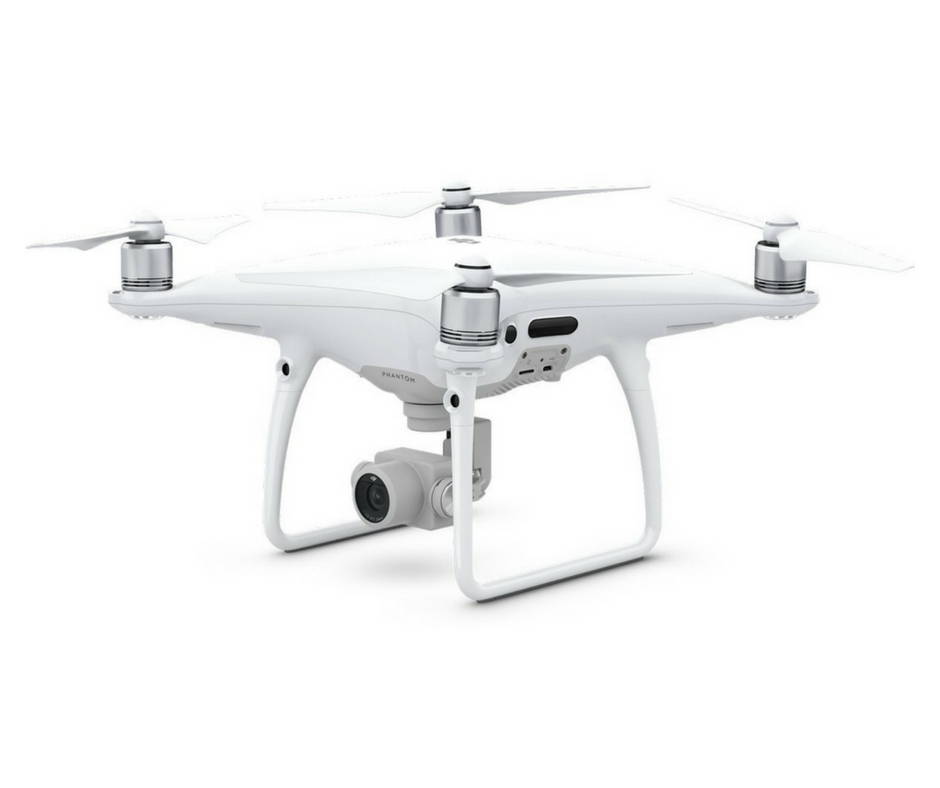 In addition, the Phantom 4 featured a fully stabilized 3-Axis gimbal system with a stunning 4k 12-megapixel camera, 5 km of range, and up to 27 minutes of flight time. With all of its new and improved features, in addition to brand new intelligent flight modes including ActiveTrack and TapFly, the Phantom 4 instantly became the most sought-after drone in the industry. With the success of the Phantom 4, DJI launched a new era of UAV technology wherein drones could intelligently work alongside pilots to create stunning and creative aerial footage.  
In the next year, DJI released two other drones in their Phantom 4 series including the Phantom 4 Advanced and the Phantom 4 Pro. Both drones featured top-tier specs including up to 7 km of range, 30 minutes of battery life, and an upgraded 4k 20-megapixel camera with a 1-inch sensor which was the best camera ever featured on a consumer drone to date. The Phantom 4 Pro additionally featured an upgraded full 360-degree obstacle avoidance system to give pilots even more safety and peace of mind in the air.
---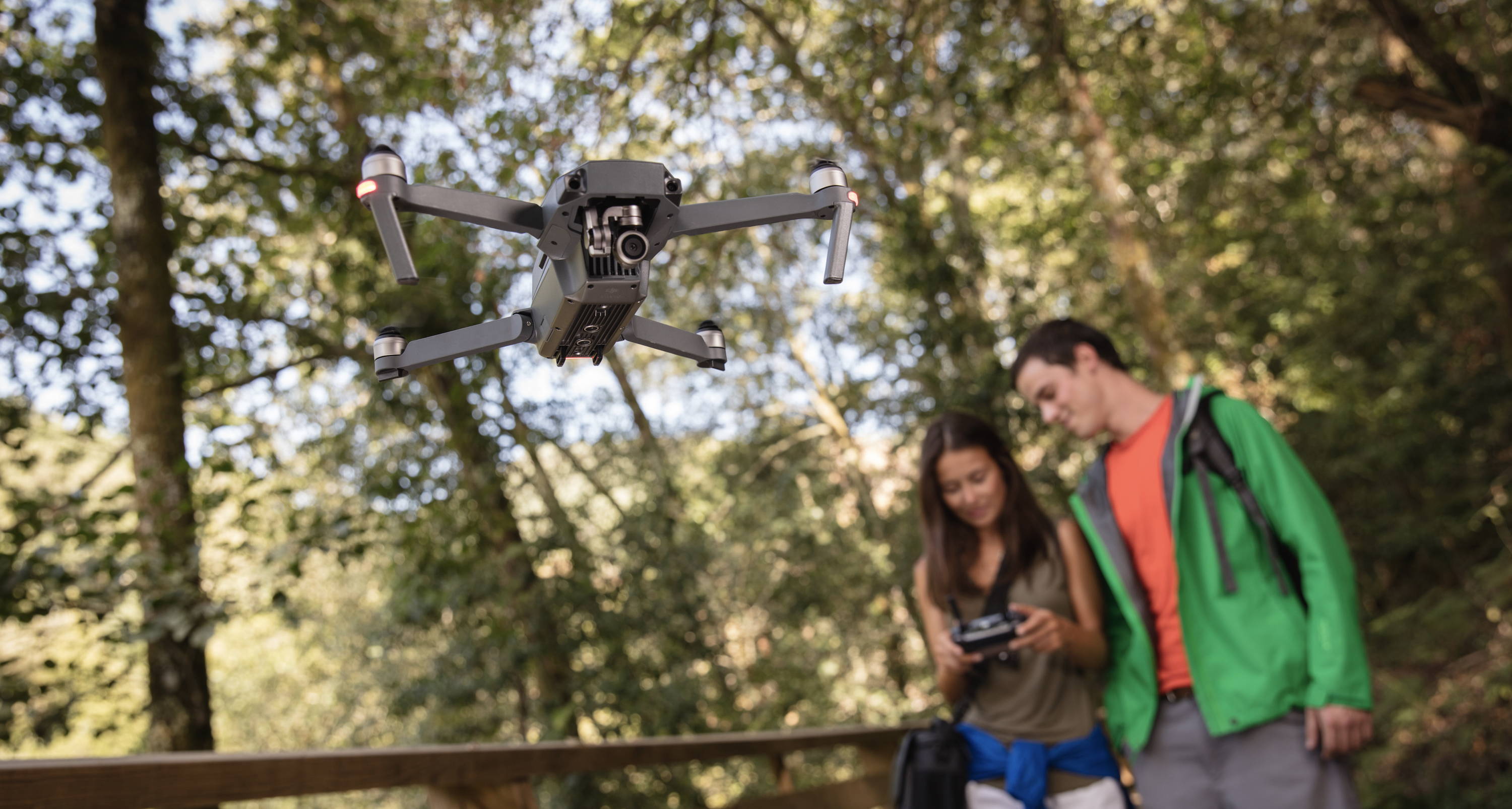 ---
2016: DJI Mavic Pro - The First Foldable Drone
DJI released their first ever compact and foldable drone named the DJI Mavic Pro in September 2016. Unlike their Phantom drones, the Mavic Pro was designed to be as portable and compact as possible. Folded down the Mavic Pro was about the size of a water bottle, a size that had never previously been seen on the market. Despite its size, the Mavic Pro did not sacrifice in powerful features. The drone featured a fully stabilized 3-Axis gimbal system, the smallest drone to feature one at the time, as well as a 4K 12-megapixel camera. In addition, the Mavic Pro could fly for up to 27 minutes with a range of up to 7 km.
After its release, the Mavic Pro quickly became the most popular consumer and hobbyist drone in the world as it perfectly combined powerful features all in one compact and easy to store package. The Mavic Pro proved that UAV technology had reached its stage in advancement wherein the tech was getting smaller and smaller, and more accessible to the masses.
---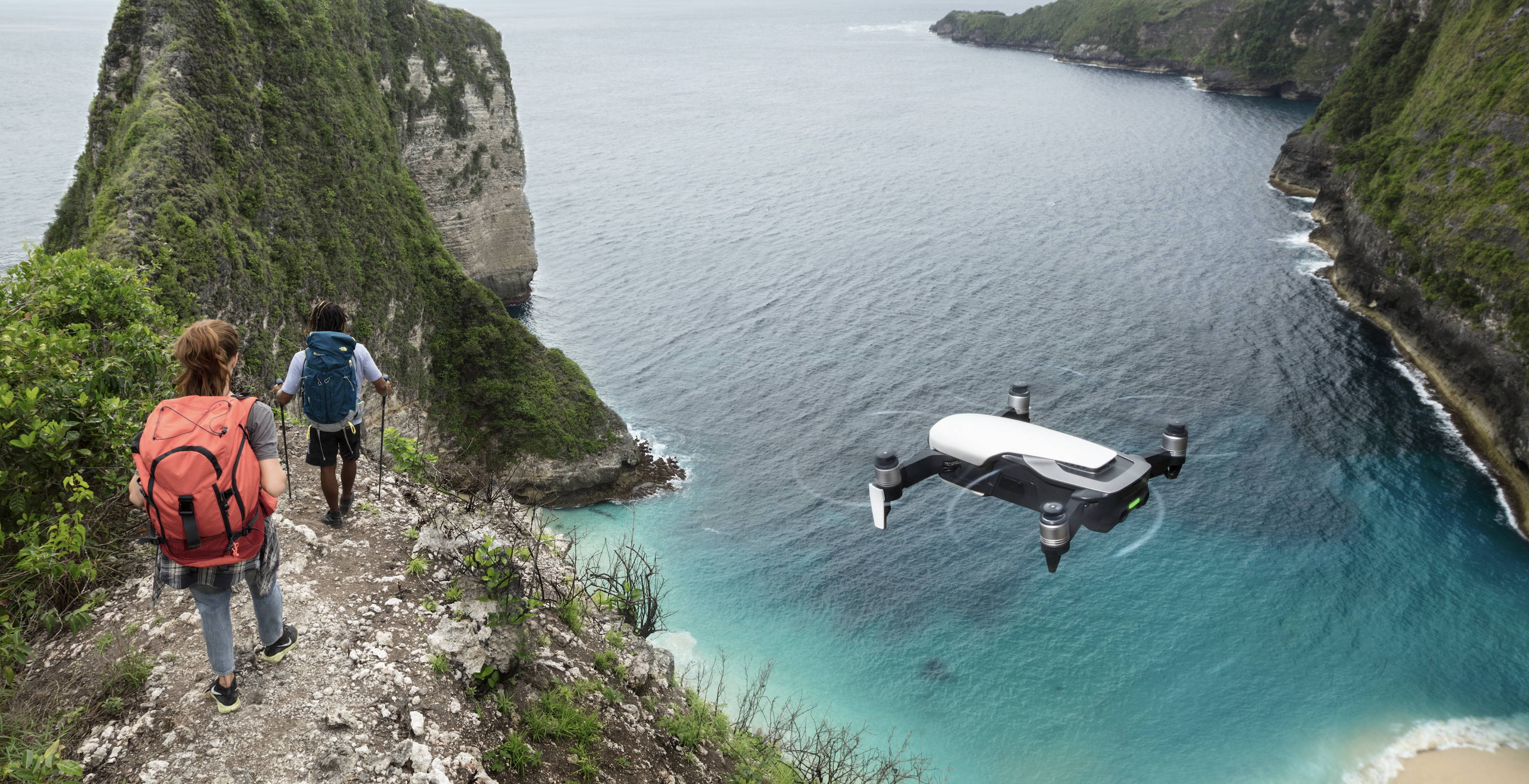 ---
2017 - 2018:
DJI Spark & Mavic Air
After the Mavic Pro hit the market DJI continued to innovate, releasing smaller and smaller drones with more advanced and intelligent features. In May 2017 DJI announced the release of their smallest drone ever, the DJI Spark. The Spark weighed only 300 grams and featured a 2-Axis HD 1080p 12-megapixel camera. The Spark was also DJI's most affordable drone to date and was the companies first venture into the mini-drone, toy category. The Spark was marketed towards the casual or beginner user and featured the all-new advanced flight mode named Gesture, wherein users could control the piloting of their drone with simple hand motions.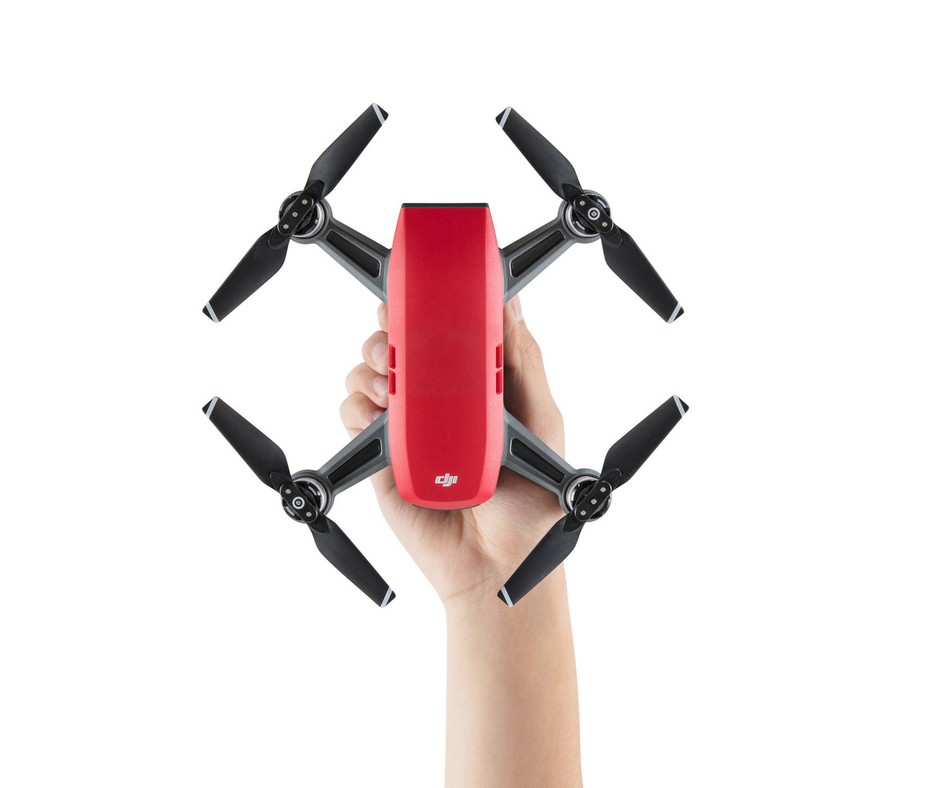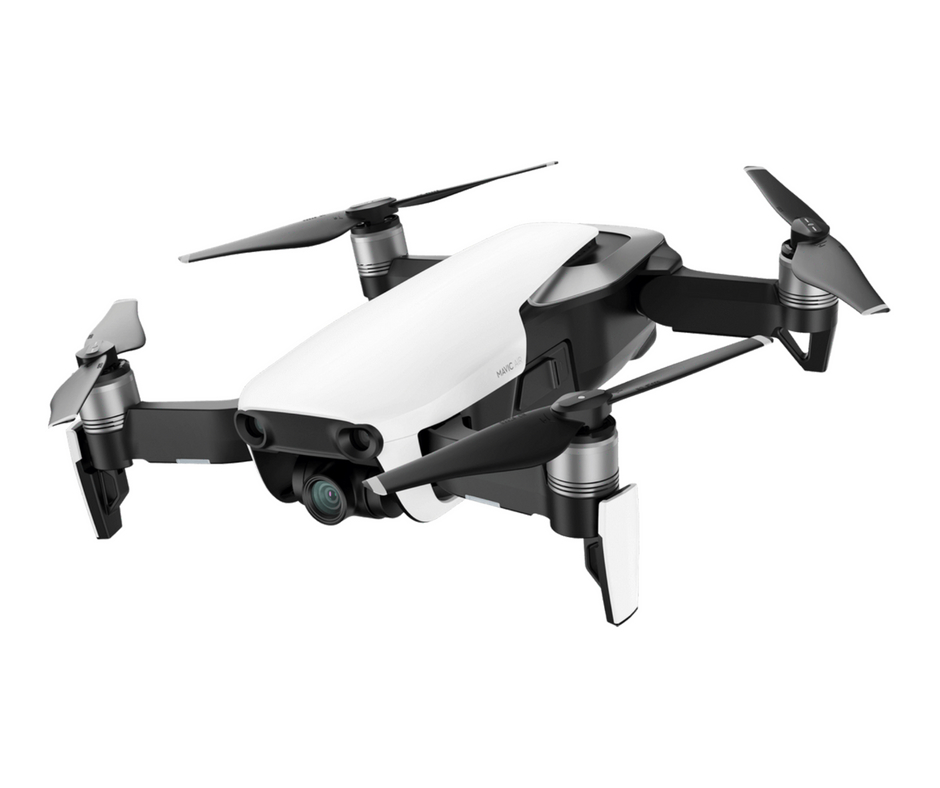 DJI's latest release to market is the innovative DJI Mavic Air, introduced in January 2018. The drone was designed to be powerful, portable, and accessible to drone enthusiasts of all levels and ages to ultimately create the best consumer drone on the market. The Mavic Air was the smallest drone ever to feature a fully stabilized 3-Axis gimbal with a 4K 12-megapixel camera and came newly equipped with 8GB of internal storage. The drone also featured an all-new intelligent flight system for extremely stable and precise flights, as well as an upgraded front, bottom, and rear-facing obstacle avoidance system for added safety in the air. Perfectly combining sleek design and advanced engineering, the Mavic Air enabled drone pilots to take a highly powerful and portable drone alongside them on any aerial pursuit.
---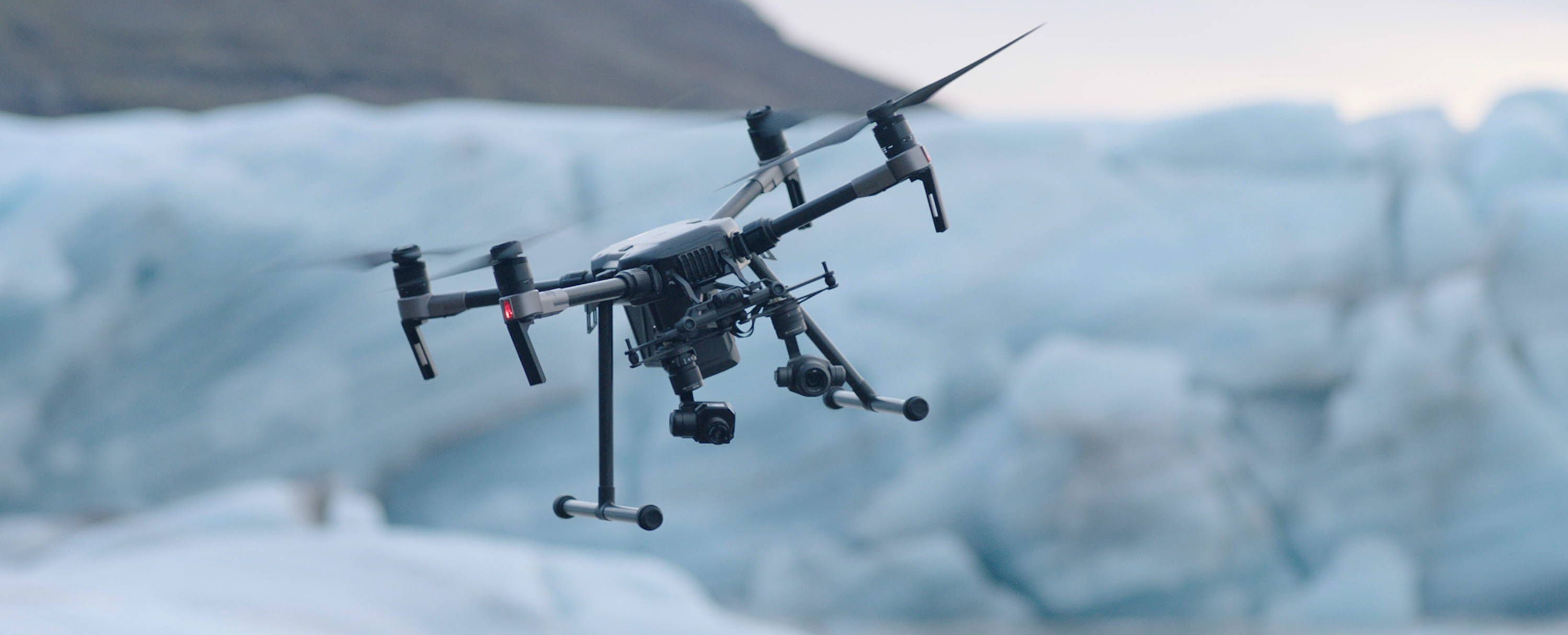 ---
2017: Commercial Expansion
With their huge success in the consumer market, DJI has continued to extend their reach into the commercial market, acknowledging the huge growth potential in the Enterprise sector. Two professionally-minded drone lineups designed by DJI include the Inspire series which caters towards professional film and photography usage, and the Matrice series which is designed for commercial and industrial inspection usage across a variety of sectors.
DJI's latest drone entry in the market was their Matrice 200 series. The Matrice 200 series highlighted the ingenuity and innovation DJI has consistently strived for and was designed to transform the way users conduct operations. With the Matrice 200 series, DJI wanted to ensure that operators could collect aerial data from the skies with an easy-to-use, accurate, and affordable tool that would meet the demanding needs of any enterprise endeavor. The series came in three versions including the Matrice 200, the Matrice 210, and the Matrice 210 each equipped with unique features. The Matrice 210 was DJI's first drone able to be equipped with multiple camera configurations including two downward facing cameras or one upward facing camera.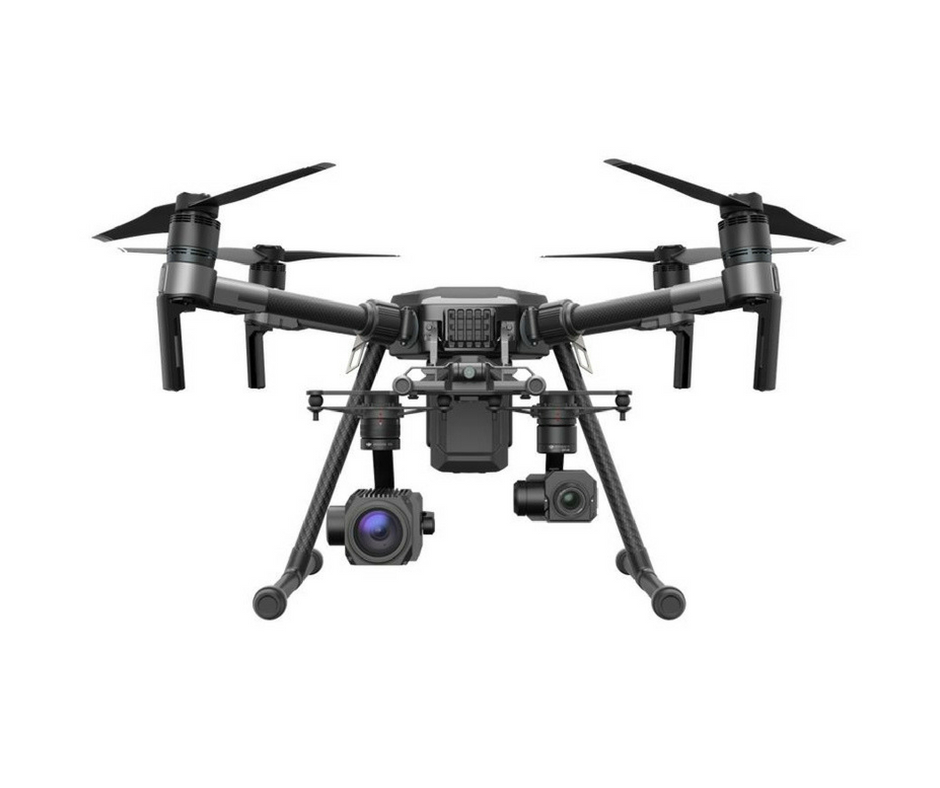 In addition, the M200 series featured a full range of up to 7 km, up to 35 minutes of flight time and an IP43 classification rating. Overall, the advanced technology and design features seen in the M200 series showcased DJI's prowess in being able to combine user-friendly technologies in a system capable of performing more advanced and complicated aerial missions, perfectly merging their consumer-minded features with more commercial aerial platforms.
---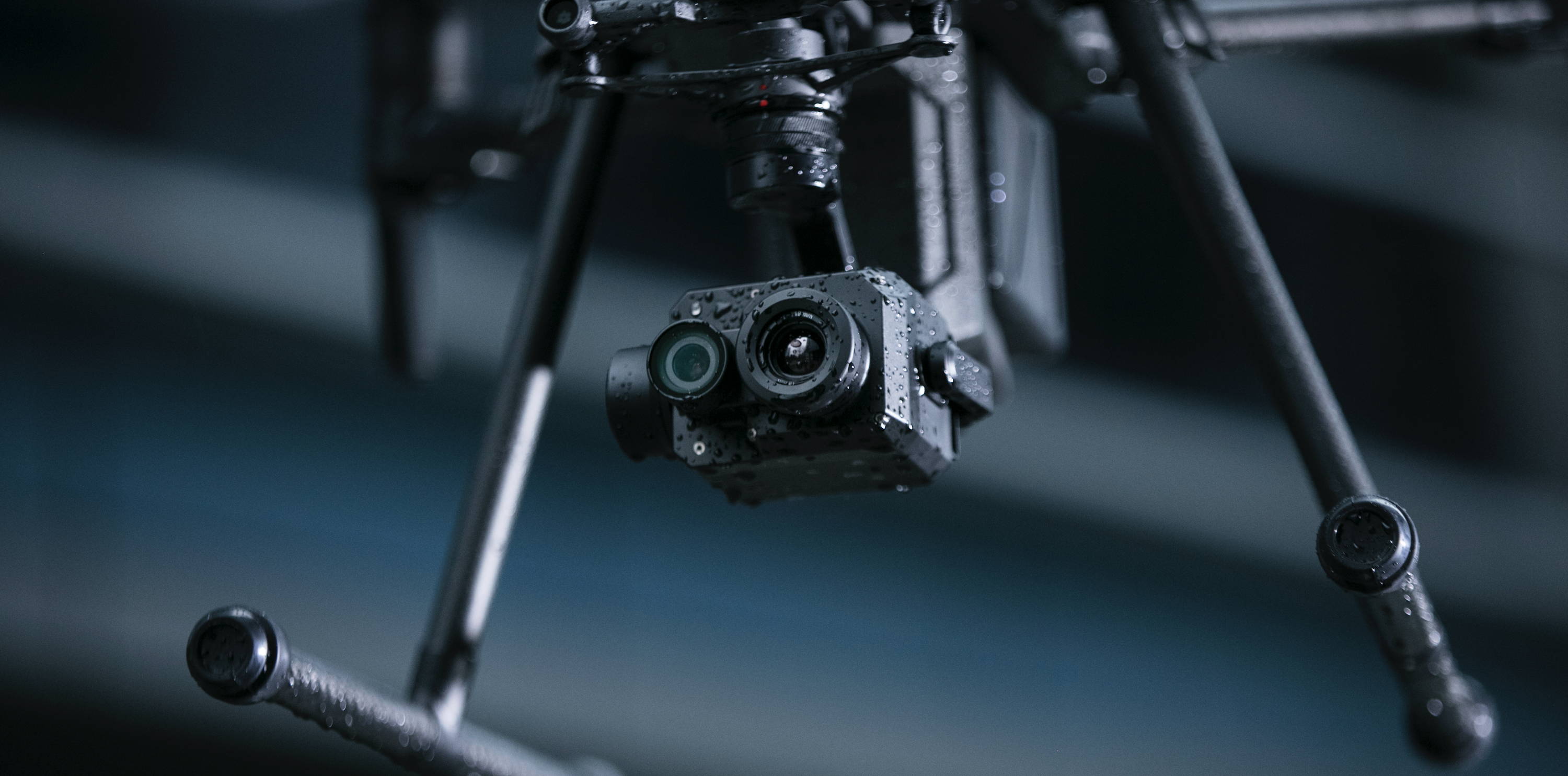 ---
expanding horizons
In recent years DJI increased their focus on the expansion of their own brand of camera and gimbal systems. In 2017, DJI even acquired a majority stake in the iconic camera company Hasselblad, showcasing a more serious focus on expanding their reach into the other technologies. In its early stages, DJI smartly invested into the research and development of their DJI Zenmuse camera series which included both aerial cameras for their drones as well as cameras that could be mounted onto their own gimbal system. One of DJI's latest releases in their Zenmuse line was the top-of-the-line Zenmuse X7, the world's first Super 35 digital film camera optimized to record 6K video to meet the demands of any professional aerial application. DJI has also recently released the new Zenmuse XT2, combing FLIR's radiometric thermal sensor with their own 4k visual camera and stabilization technology, enabling users to capture thermal and visual aerial data simultaneously.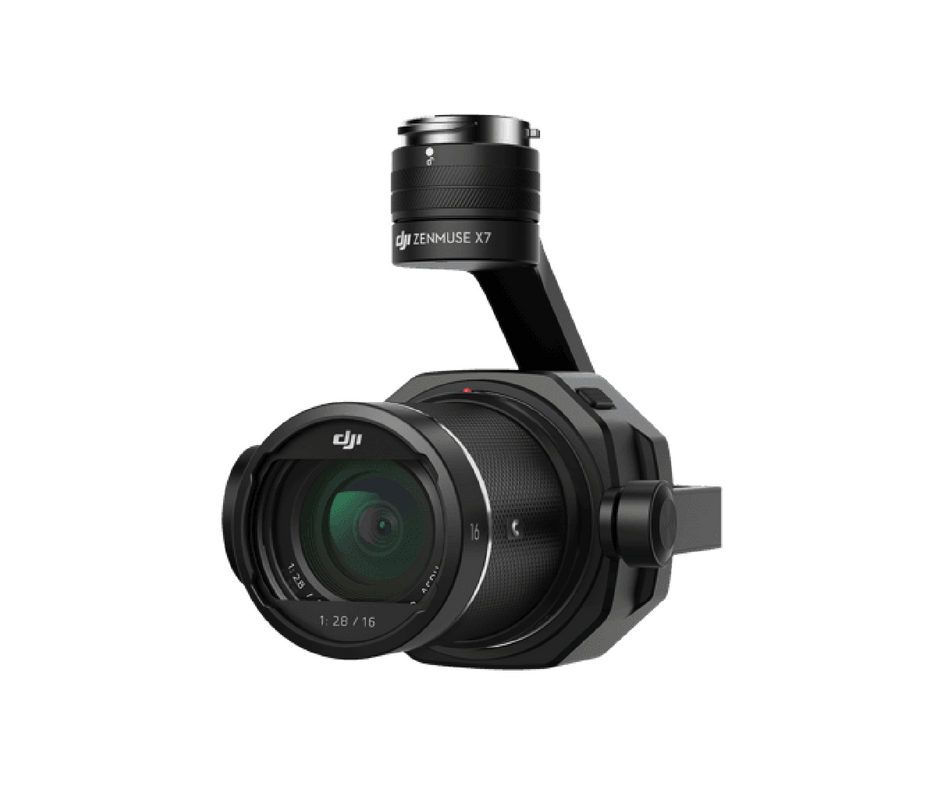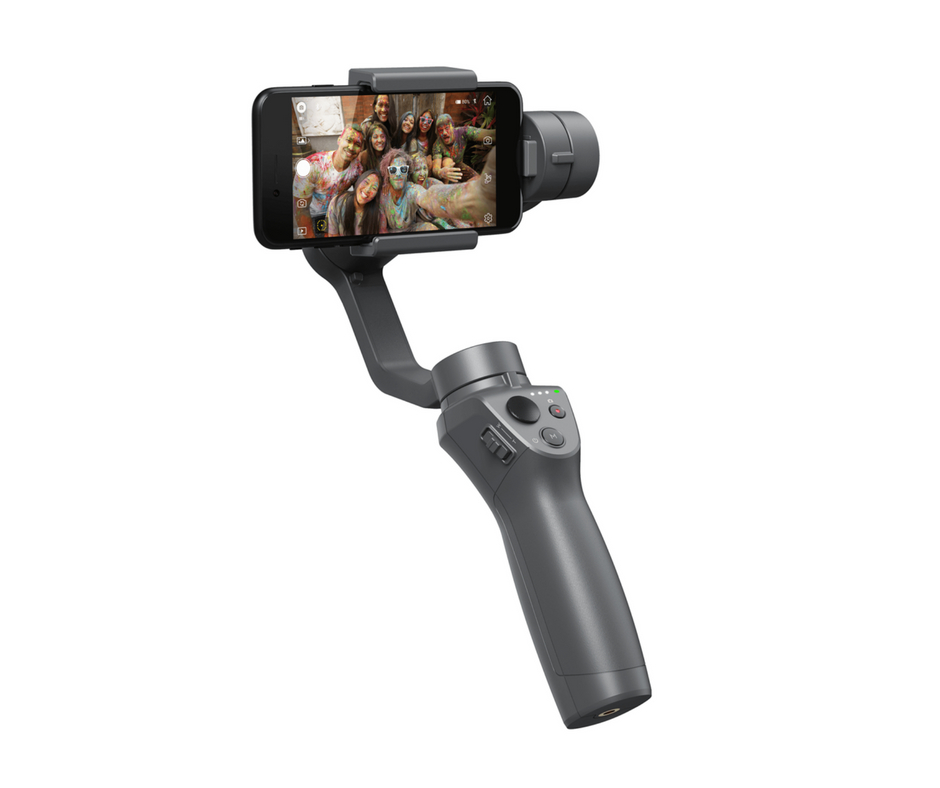 DJI also developed the now highly popular handheld gimbal system named the DJI Osmo Series. The Osmo series, a line of handheld gimbal and camera units enabled users of any level to capture stunning, stabilized footage in one user-friendly and affordable system. The Osmo Mobile 2, announced in January 2018, is DJI's most recent release in their Osmo series, as well as their most affordable handheld gimbal to date.
Another more professional-oriented gimbal system by DJI was their Ronin series, specifically designed to meet the needs of pro-level filmmakers. Their latest model, the Ronin-S, was DJI's first single-handed gimbal system for DSLR and mirrorless cameras. The Ronin 2 is another professionally-minded gimbal system that enables filmmakers to seamlessly capture scenes using a wide variety of cameras and diverse accessories.
---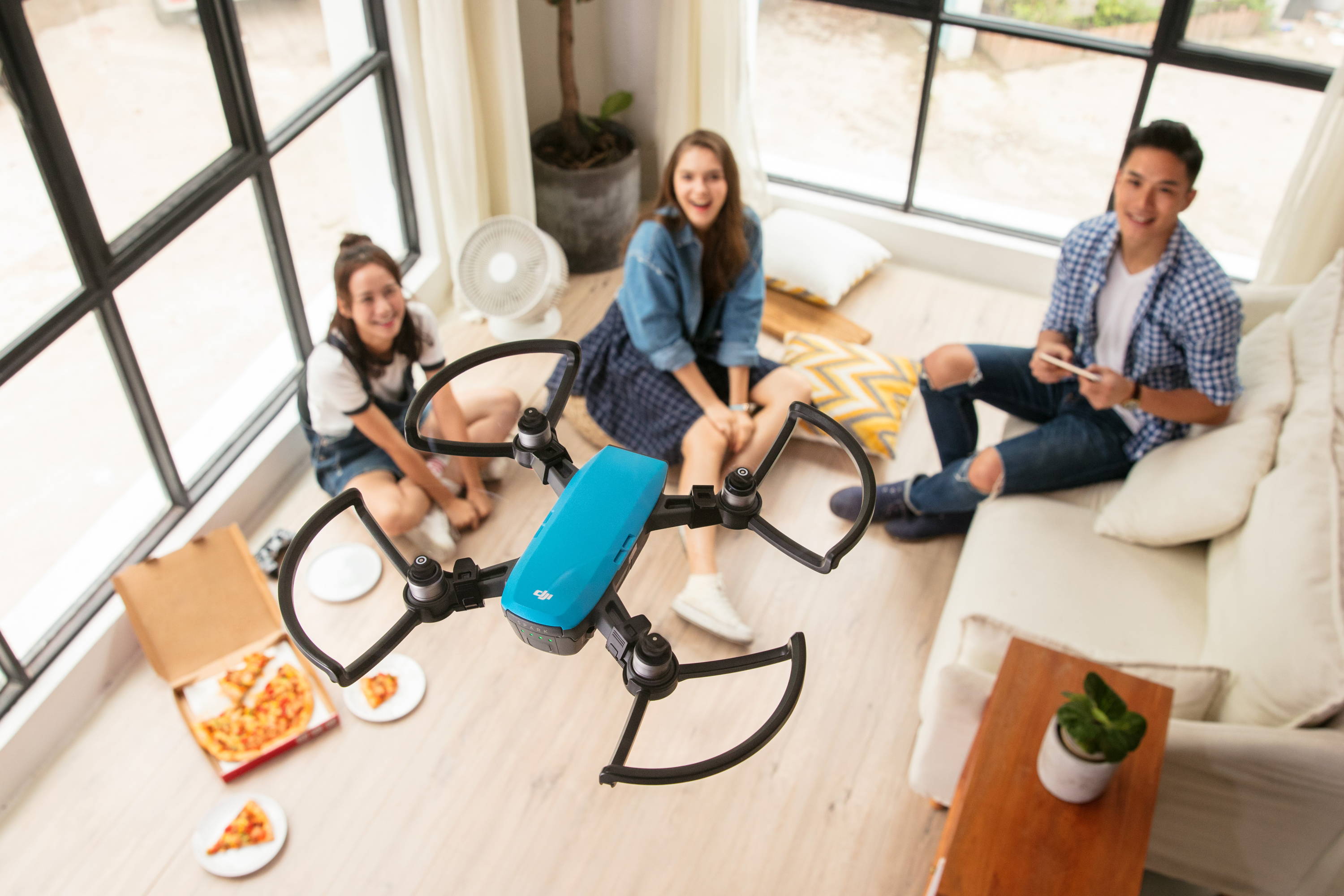 ---
Fast-Paced Advancement
With the savvy cross-promotion of their drones, cameras, and gimbals, DJI was able to spread their wings over the entire tech market and be recognized as more than just a drone manufacturer, creating an entire DJI ecosystem similar to Apple's. From the Phantom 1 to the Mavic Air, to the professionally-minded Matrice 200 series, DJI has successfully pivoted from the consumer to the commercial market, while showcasing their dominance over both sectors.
According to research firm Gartner, global market revenue for drones is predicted to grow into an $11.2 billion industry by 2020. In the meantime, DJI isn't slowing down anytime soon, as they continue to conquer the UAV market. Looking toward the future, DJI will continue to expand their reach beyond the realm of just drones into other technologies including cameras, gimbals, and even AI intelligence, while also expanding their dominance in both consumer and commercial markets. Similar to other quickly advancing technologies, we may be in just the beginning stages of what drone technology is capable of.
---