---
---
The new Mavic Air combines innovative design and engineering for an ultraportable and foldable drone that is built to go wherever your journey takes you. Featuring high-performance flight technology and functionality, as well all of the best features of the Mavic series, the Mavic Air will provide any drone enthusiast with limitless aerial adventure.
---

---
The Mavic Air is DJI's most versatile drone yet and provides users with the perfect balance of performance, size, and price. The Mavic Air is designed to be as user-friendly as possible so drone pilots of all levels from beginners to experienced drone enthusiasts can all take to the skies with ease. With all new flight features and shooting modes, enhanced safety features, and the most advanced drone technology on the market, the Mavic Air proves that when it comes to any aerial endeavor, the sky is the limit.
---

---
---
The Mavic Air features a striking, industrial design, and is built to be ultra-portable and compact. Featuring an aerodynamic build, the Mavic Air's arms can fold completely against its body, enabling it to fold-down to roughly the size of a Smartphone. Though light and small in size, the Mavic Air is extremely nimble and stable in the air. With seven onboard cameras reinforced with magnesium alloy brackets, rear vents that dissipate heat, and a recessed gimbal camera unit the Mavic Air stretches the boundaries of what is possible for a drone of its size. The Mavic Air is available in 3 striking colour options including Arctic White, Onyx Black, and Flame Red.
---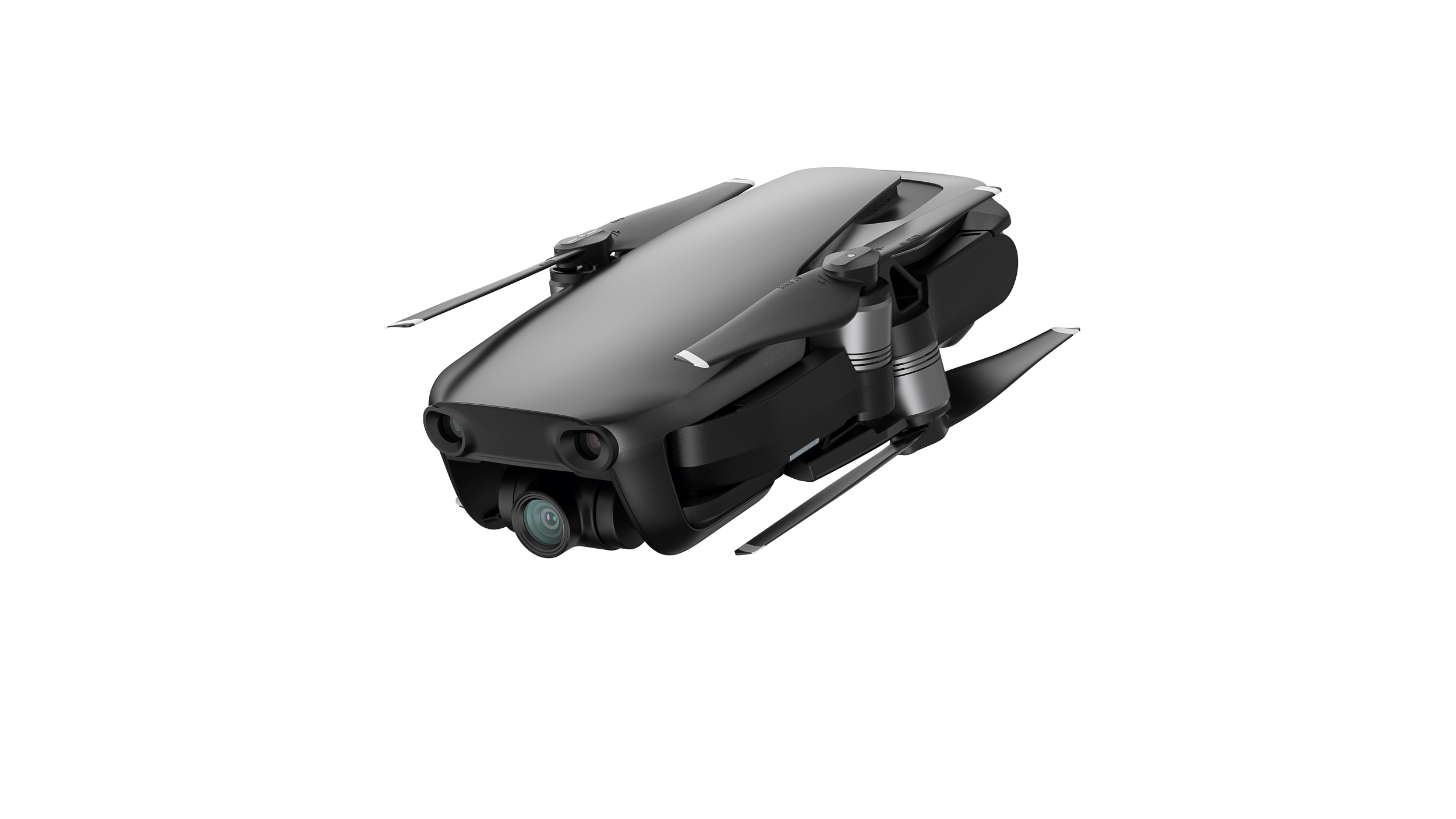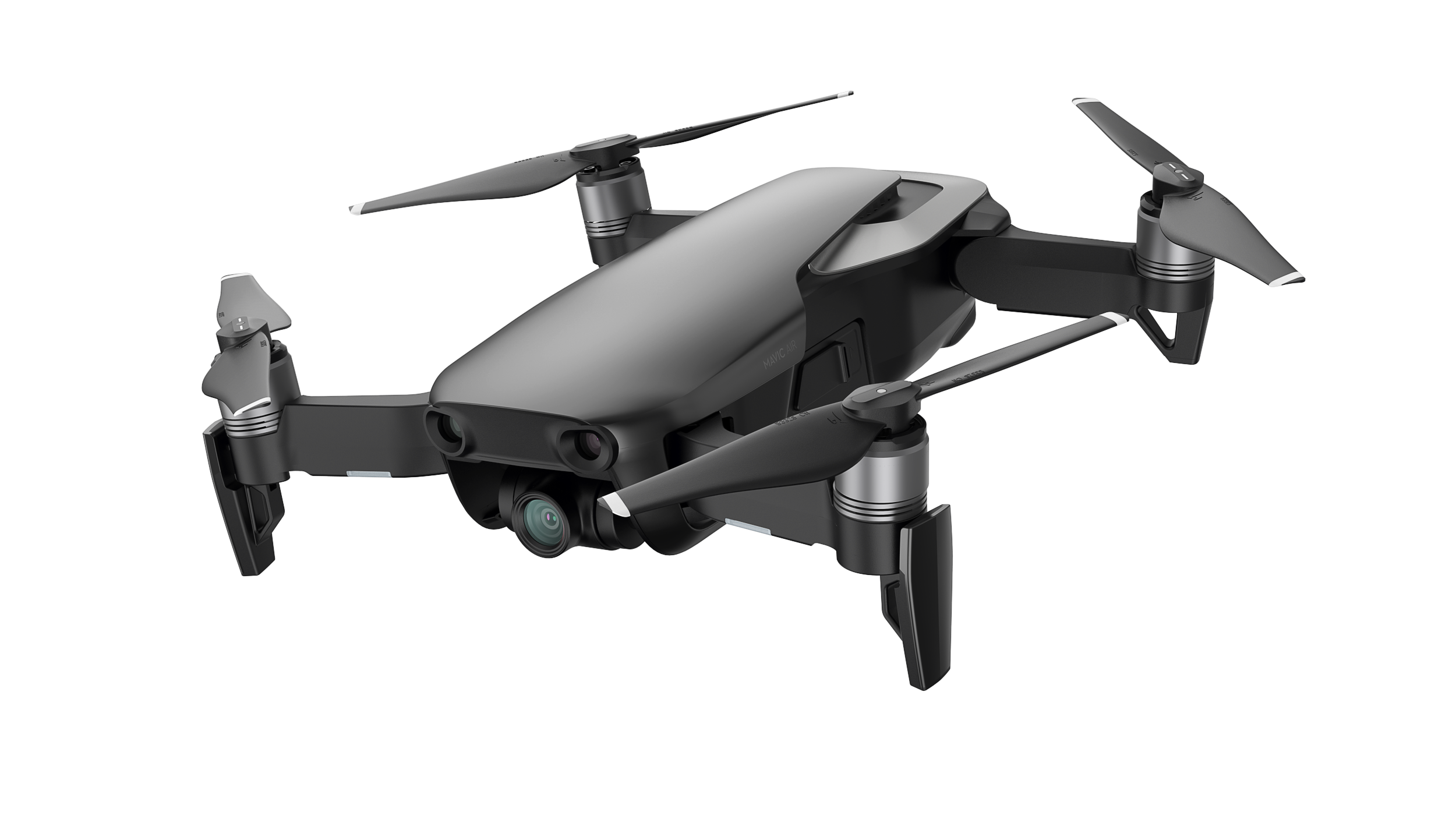 ---
compact Remote Controller
The Mavic Air features a remote controller that is as compact and ergonomic as the drone itself. The Remote features removable control sticks that can be stored inside the controller for more portability while on the go.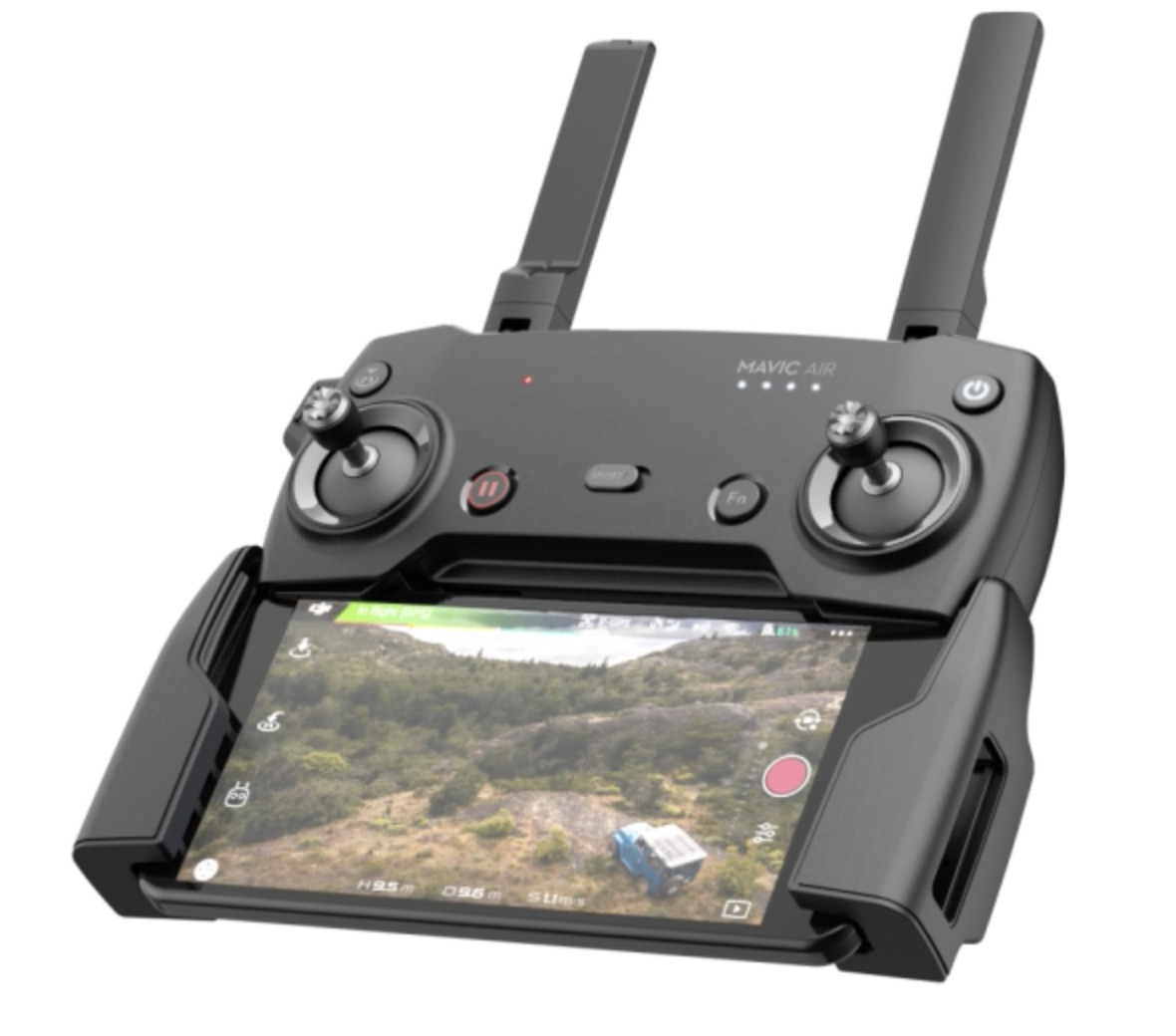 ---

---
Capture Stunning 4K Video and 12-Megapixel Stills
The Mavic Air will enable anyone to capture amazing aerial photos and videos that were never before possible with a drone of this size. The Mavic Air can capture 4K video at 30 fps while recording at 100 Mbps. Users can also capture any dramatic high-speed adventure with ease with the Mavic Air's ability to record HD 1080p video at 120 fps slow motion video. The Mavic Air also features an onboard 12-megapixel 1/2.3" CMOS sensor and a f/2.8 lens with a 35-mm focal length of 24mm.
---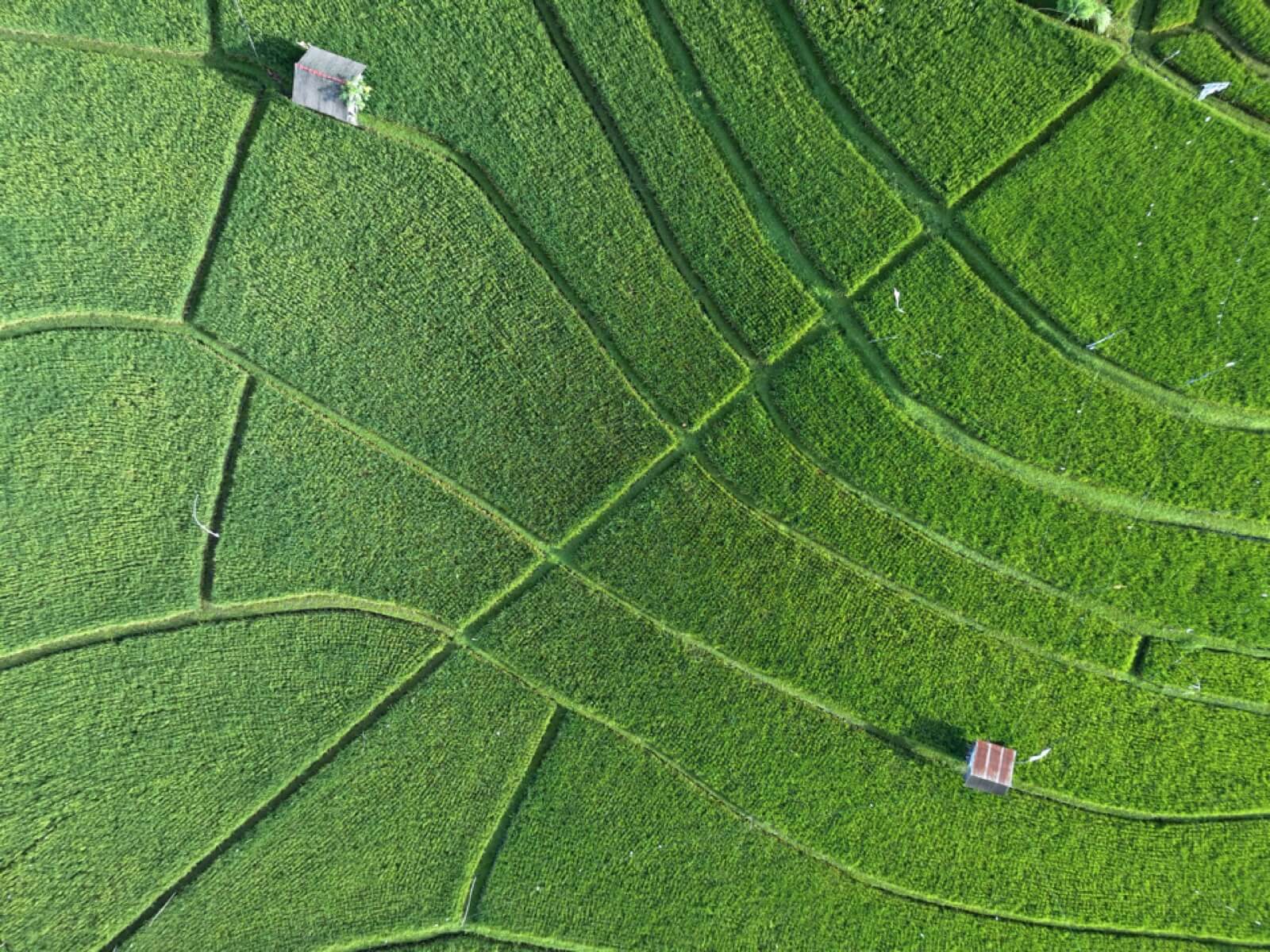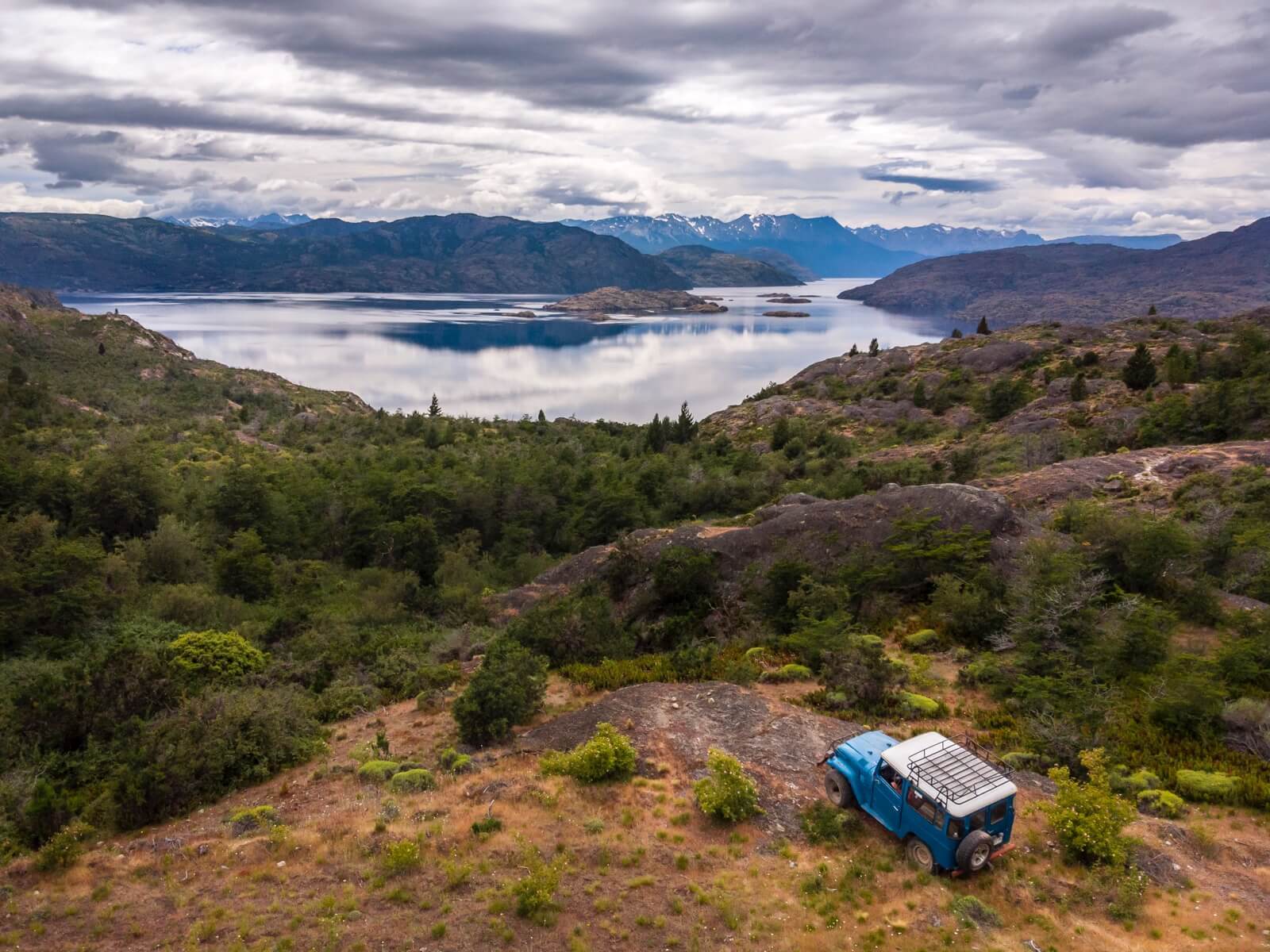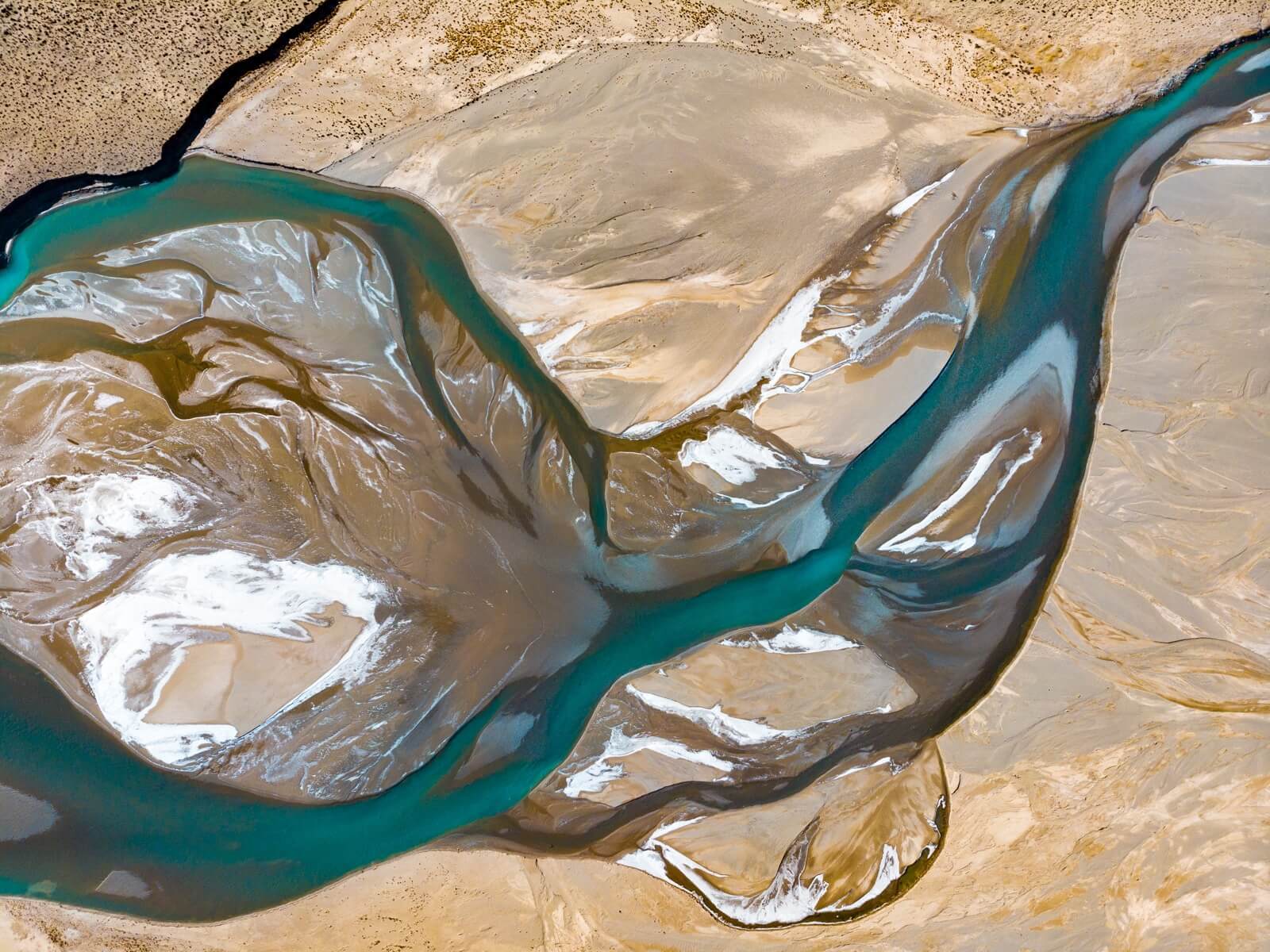 ---
advanced stabilized 3-Axis Gimbal system
The Mavic Air is DJI's smallest drone to feature a stabilized 3-Axis mechanical gimbal. The gimbal features a triangular design, and gimbal dampeners to capture steady shots. The gimbal system also has its angular vibration range reduced to 0.005°.
---

---
capture stunning 32 MP Sphere Panoramas
With an improved Panorama Mode, Mavic Air users can capture 360° photos with the simple tap of a button in addition to Vertical, Horizontal, and 180° panoramas. With the Mavic Air's ability to stitch together 25 photos in only eight seconds to create 32 MP Sphere panoramas, users can capture amazing aerial moments in time in a more immersive way.
---

---
Enhanced HDR Imaging
With newly enhanced HDR algorithms, it is easy to capture the perfect image with the ideal exposure settings as the Mavic Air intelligently adjusts its exposure settings according to the lighting conditions of the environment. Dark or overexposed areas can be processed with more natural transitions between highlights and shadows for stunning imagery made easy.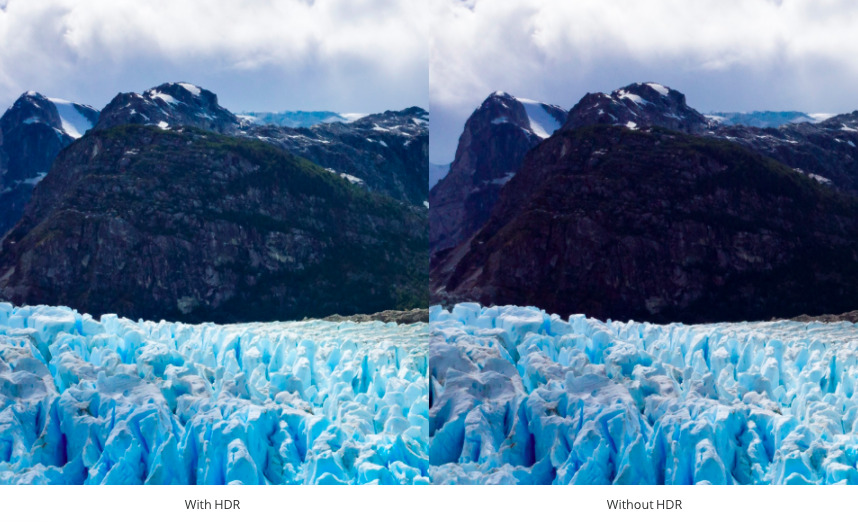 ---

---
Enhanced Flight Performance
---
Drone pilots of all levels will fly be able to fly with freedom thanks to the Mavic Air's 21 minutes of maximum flight time and maximum transmission range of 4 km. Users can speed through the skies at a maximum speed of 68/km/h. The drone additionally supports dual frequency bands of 2.4/5.8 GHz with a live view of 720p.
8 GB of Internal Storage
---
With the Mavic Air, users will not have to miss out on any shot if they forget their Micro SD Card at home. The Mavic Air features 8 GB of internal storage in addition to an onboard Micro SD Card Slot so that photos and videos can be safely stored directly in the aircraft.
---

---
3 Directions of Environmental Sensing
Mavic Air pilots will be able to fly with confidence through the airways thanks to the drones advanced front, back, and bottom facing obstacle avoidance sensors. With new and improved technology, the Mavic Air can detect and avoid obstacles quicker and smarter than ever before. The drone's FlightAutonomy 2.0 system includes the Mavic Air's primary camera, bottom-facing, forward-facing, and back-facing sensors, as well as IMU redundancies and a group of intelligent computing cores for safe and crash-free aerial adventures.
---

---
ActiveTrack
DJI's highly popular ActiveTrack Mode has been improved to now allow for multiple object detection, for more freedom and flexibility when tracking objects. The Mavic Air can now track up to 16 subjects simultaneously, and with enhanced precision, the Mavic Air can now follow targets performing a variety of activities from running to biking.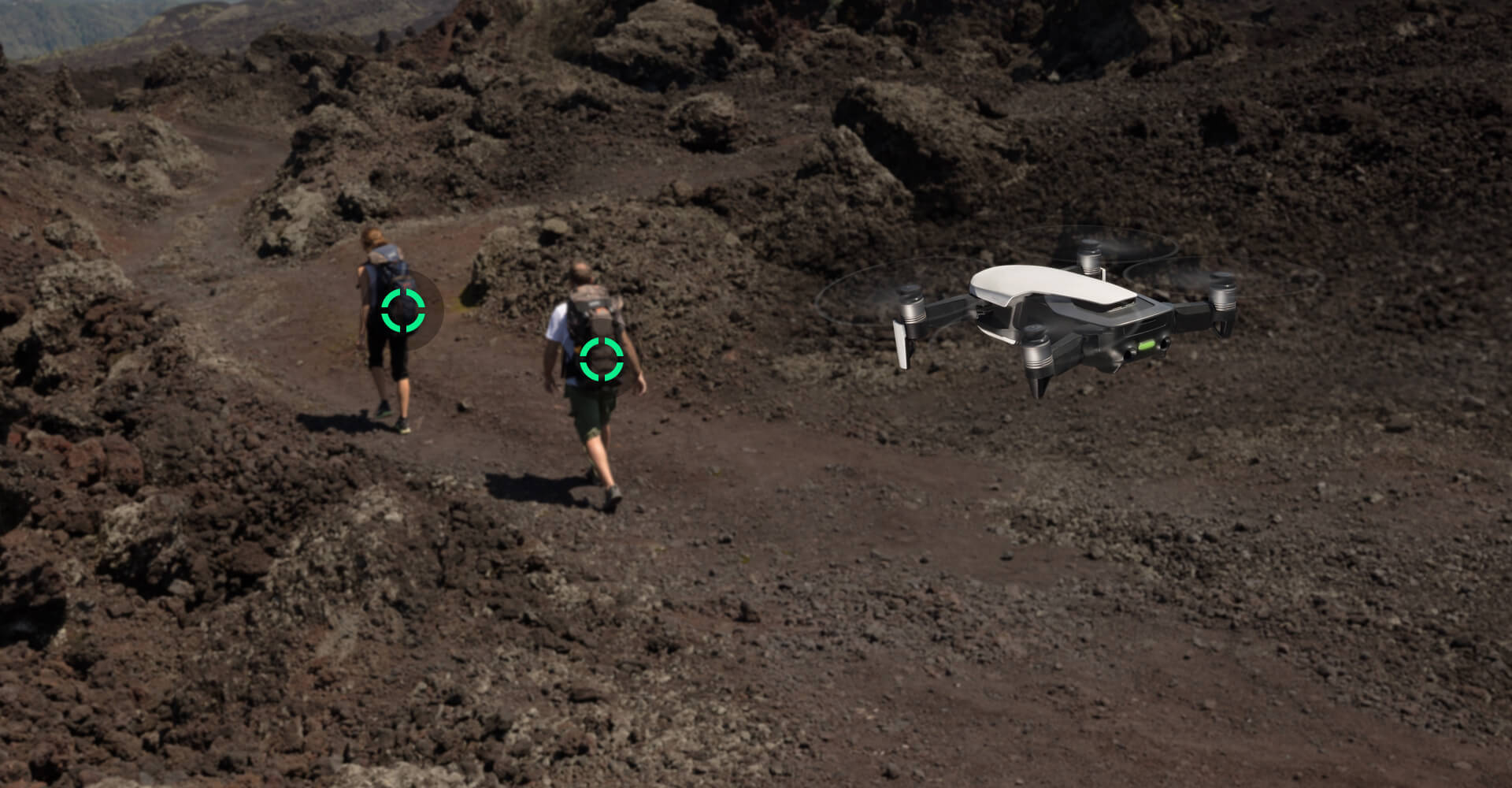 ---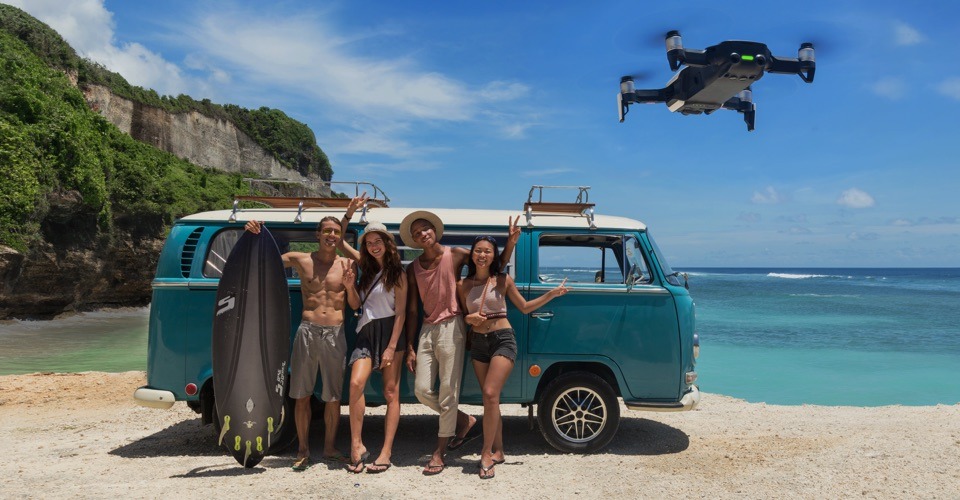 SmartCapture
In SmartCapture Mode, users can simply and easily control their Mavic Air in a fun and intuitive way by controlling the drone with their hand gestures. Pilots can launch, land, and control their drone in a new and interactive way to capture fresh and creative shots.
---
six QuickShot Modes
The Mavic Air features six different QuickShot modes including Rocket, Dronie, Circle, Helix, and two brand new modes named Asteroid and Boomerang. Users can capture fun selfies and dynamic, creative shots with a simple tap, and then share their creations directly to social media via the DJI Go 4 App.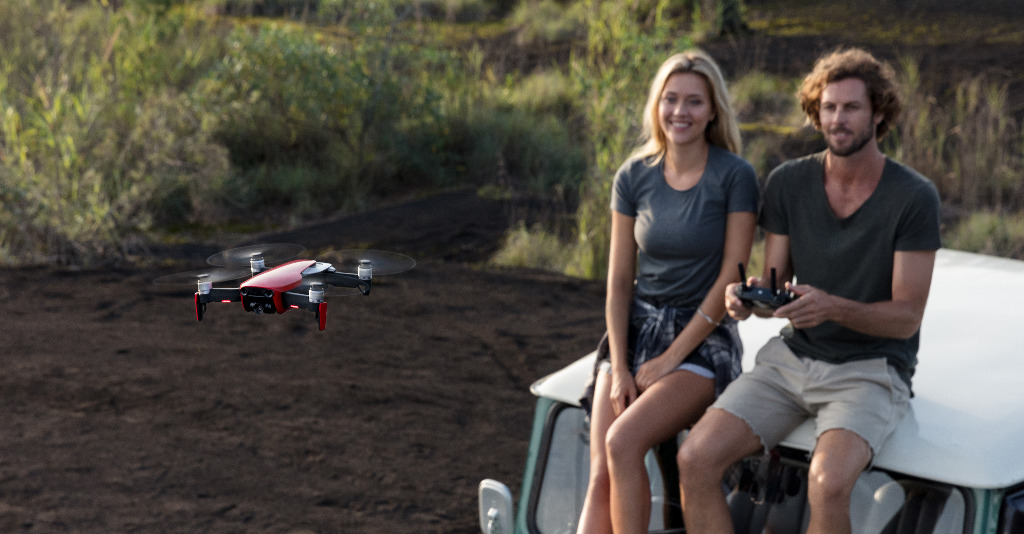 ---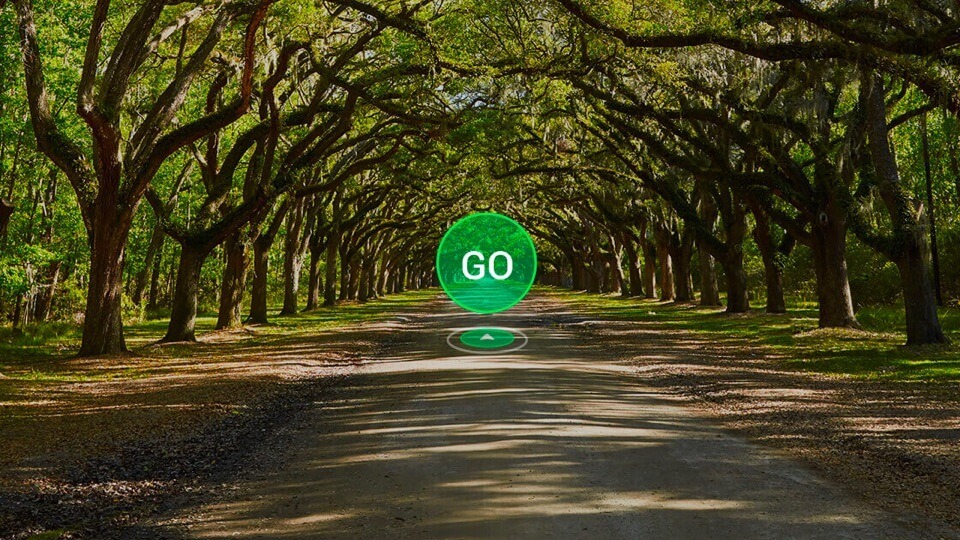 TapFly
IIn TapFly Mode, users can have their drone fly wherever they tap on their screen. TapFly can work in Free, Backward, Coordinate, and Forward modes. Users can also adjust their flight speed in TapFly Mode to capture their perfect aerial vision.
---