DJI Expands Enterprise Drone Ecosystem - Phantom 4 RTk, Mavic 2 Enterprise & DJI Flight simulator
---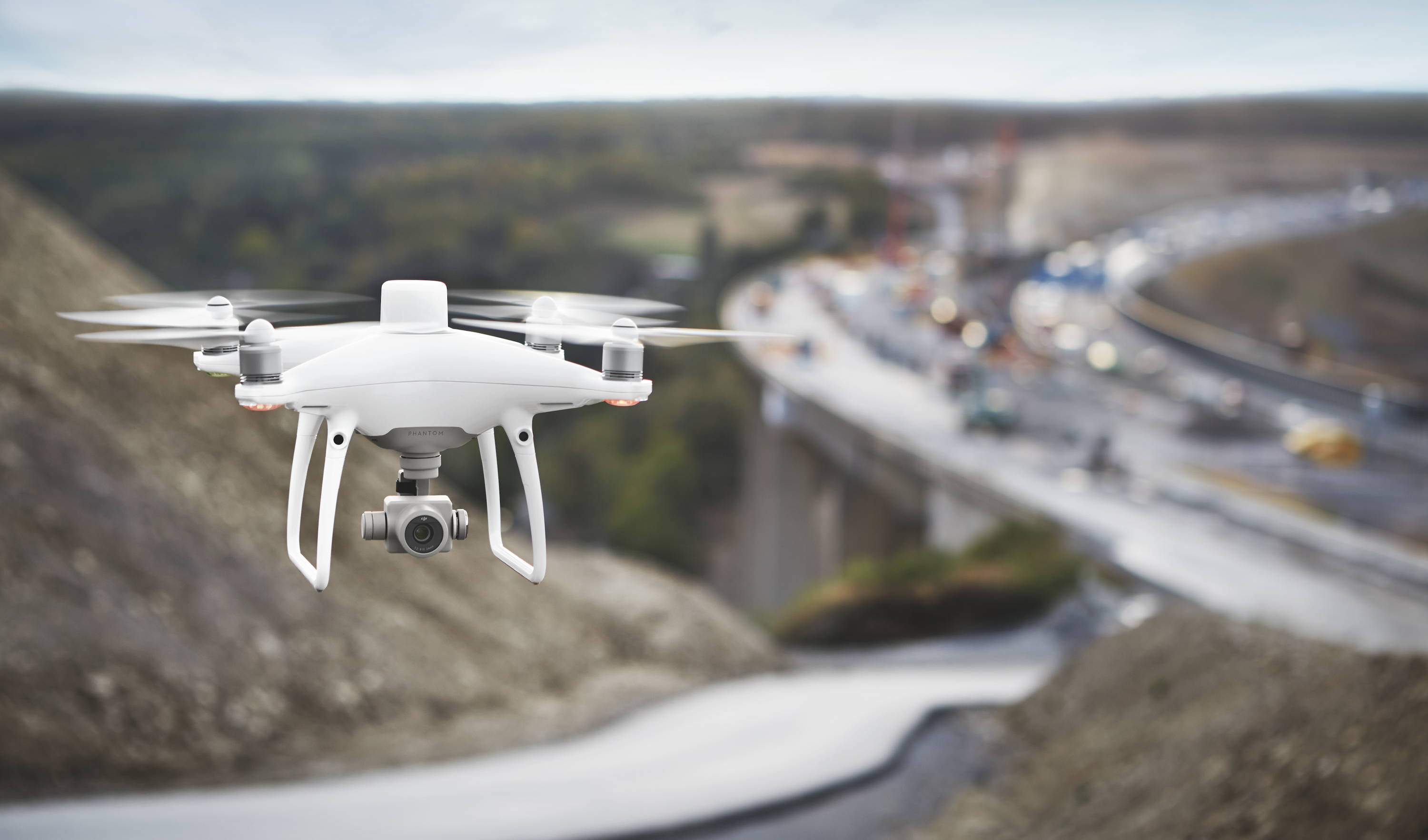 ---
Today, drones are rapidly transforming the way industries work in sectors including infrastructure, energy, construction, insurance, search and rescue, and more. With hundreds of thousands of workers embracing drone technology, DJI has begun to heavily focus their attention on creating an ecosystem of drone tech dedicated to commercial industries.
---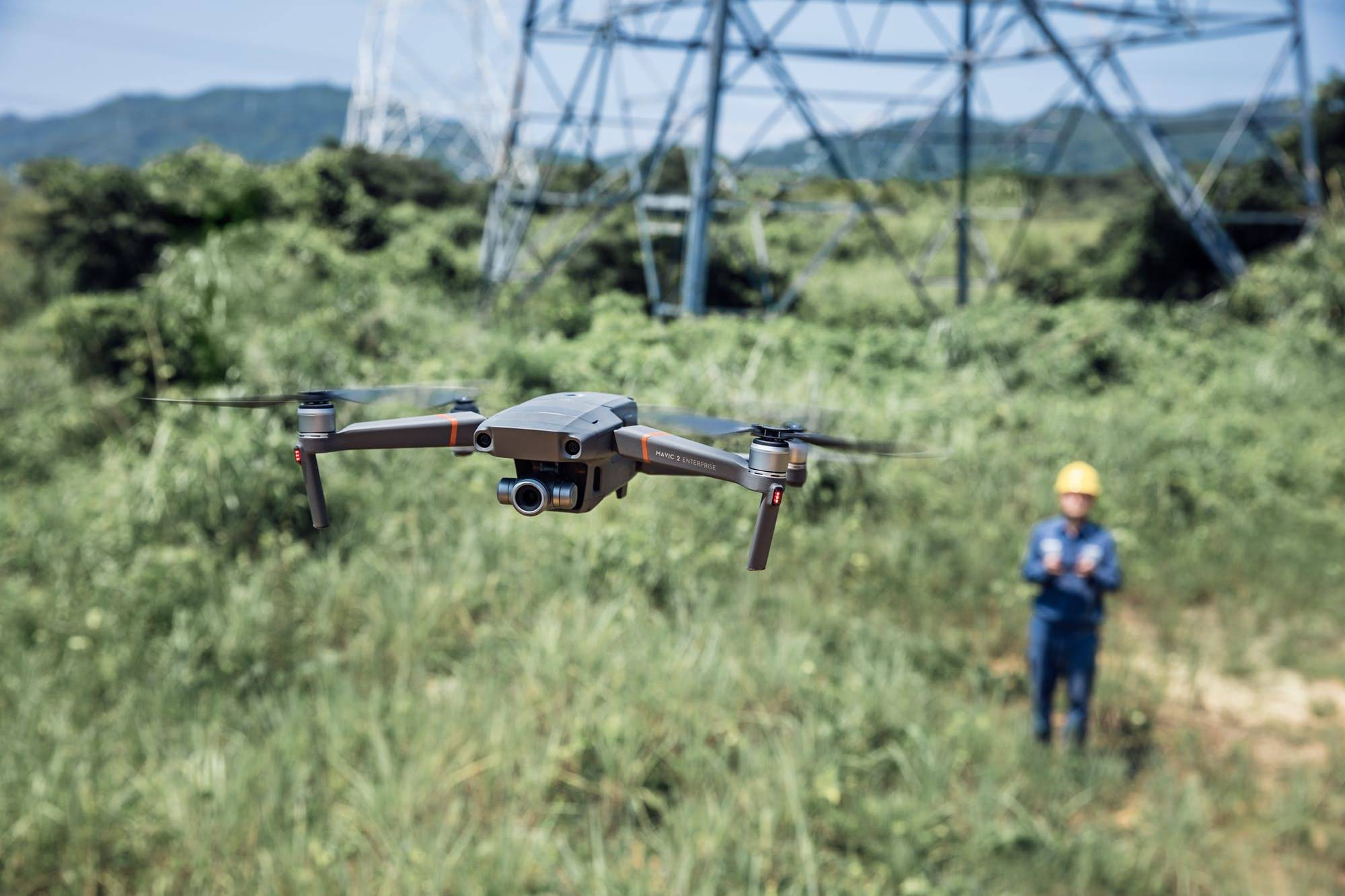 ---
Recently, DJI announced two brand new Enterprise drones named the DJI Phantom 4 RTK and the DJI Mavic 2 Enterprise, as well as a new and improved Flight Simulator software to help new pilots get familiar with the mechanics of their drone without running the risk of a real-life crash. With DJI already dominating over 70 percent of the global drone market, their increased expansion into the Enterprise sector ensures that the company continues to grow and dominate the global drone market.
---
DJI Mavic 2 Enterprise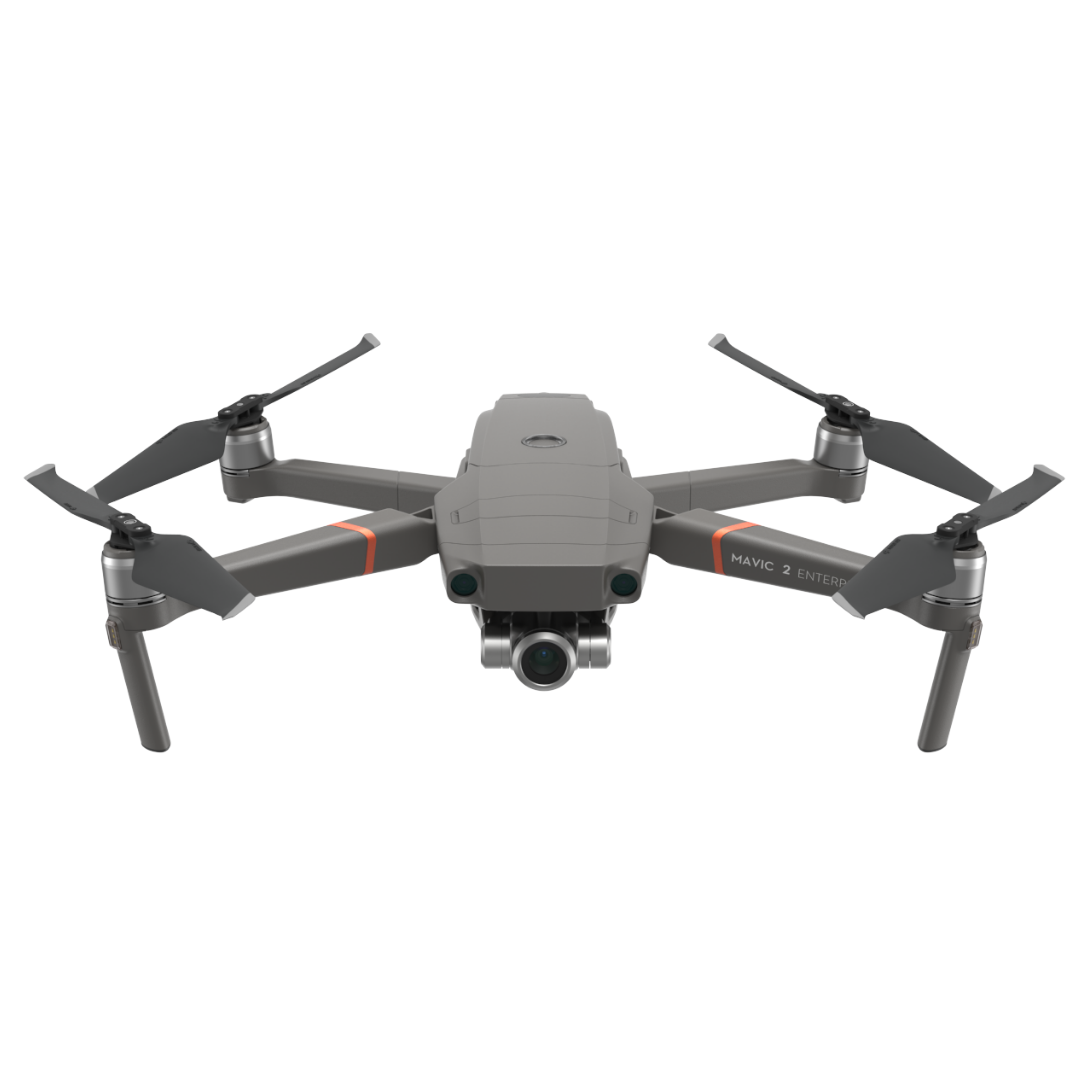 ---
24 GB Onboard Internal Storage
Self-Heating Intelligent Flight Batteries
DJI AirSense
Modular Accessories: Spotlight, Beacon, Speaker
Secore Data and Password Protection
---
DJI Phantom 4 RTK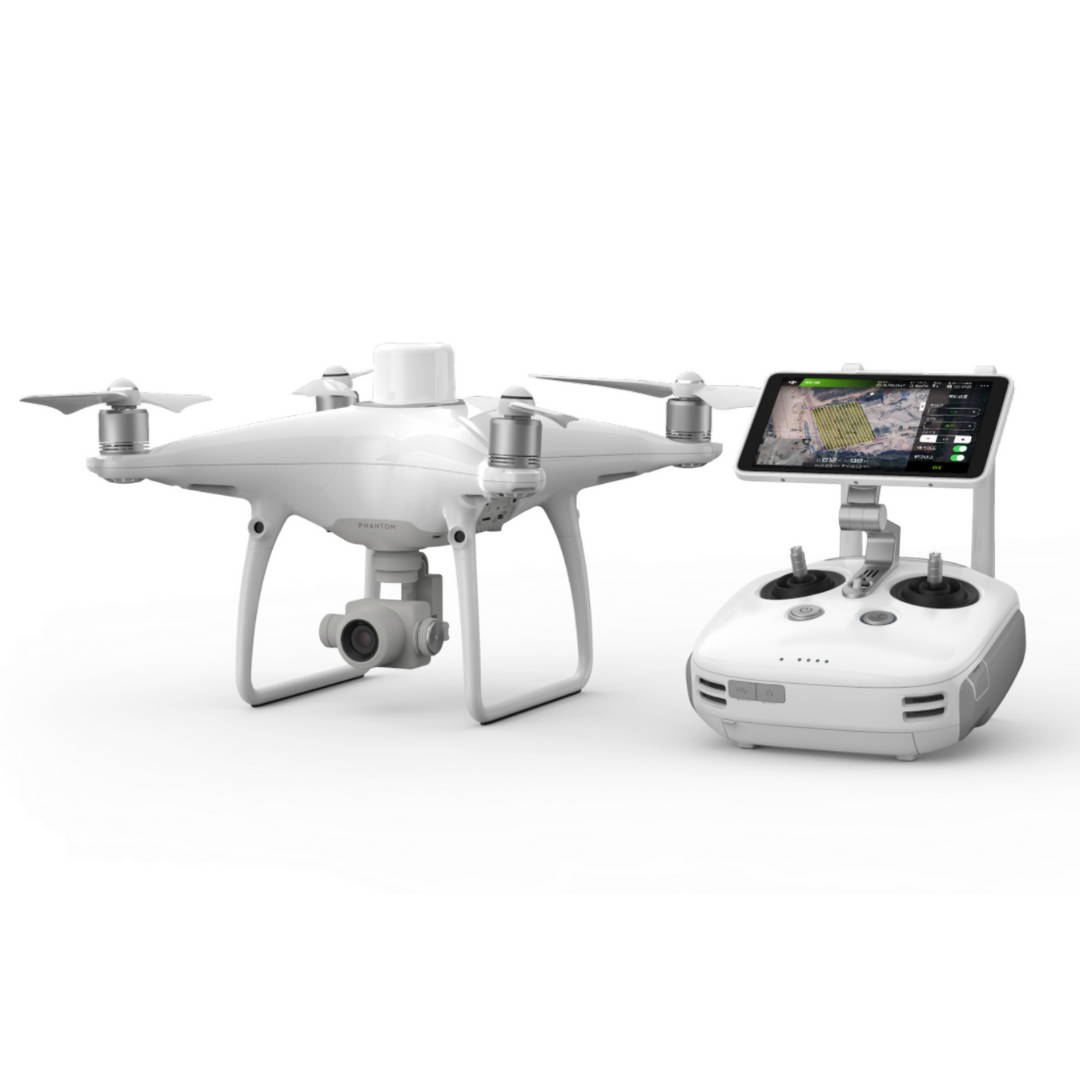 ---
RTK Module
1" CMOS Sensor
TimeSync
GS RTK App OcuSync
D-RTK 2 Mobile Station

---
DJI Mavic 2 Enterprise
---
---
The DJI Mavic 2 Enterprise is DJI's most portable commercial drone release ever, and features zoom imaging, improved security features, and modular accessories for professionals looking to utilize their drone for commercial endeavors. The Mavic 2 Enterprise was engineered with unique and powerful enterprise features to give government, educators, businesses and other professionals an innovative aerial tool to improve daily operations.
---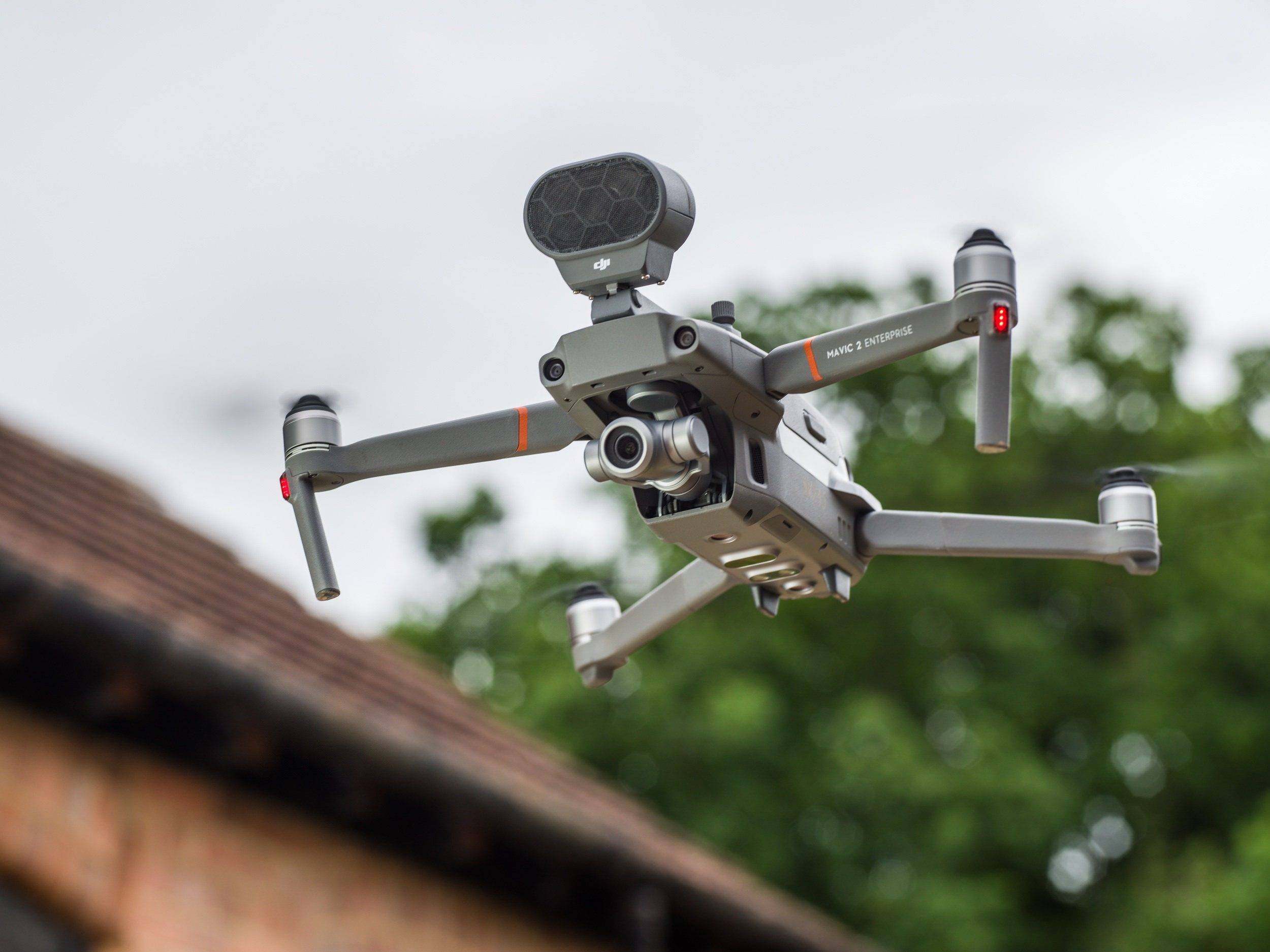 ---
The aircraft itself features similar specs to the Mavic 2 Zoom, with an 8-kilometre range, 31 minutes of flight time, and a powerful 2x optical and 3x digital zoom camera allowing for precise monitoring of distant or dangerous scenarios. The high-resolution camera system features 4k 12-megapixel image quality and a stabilized three-axis gimbal for ultra-smooth and stable footage. The drone also uniquely features 24 GB of onboard storage and password protection to provide accountability for all access to the drone's stored data and functions.
---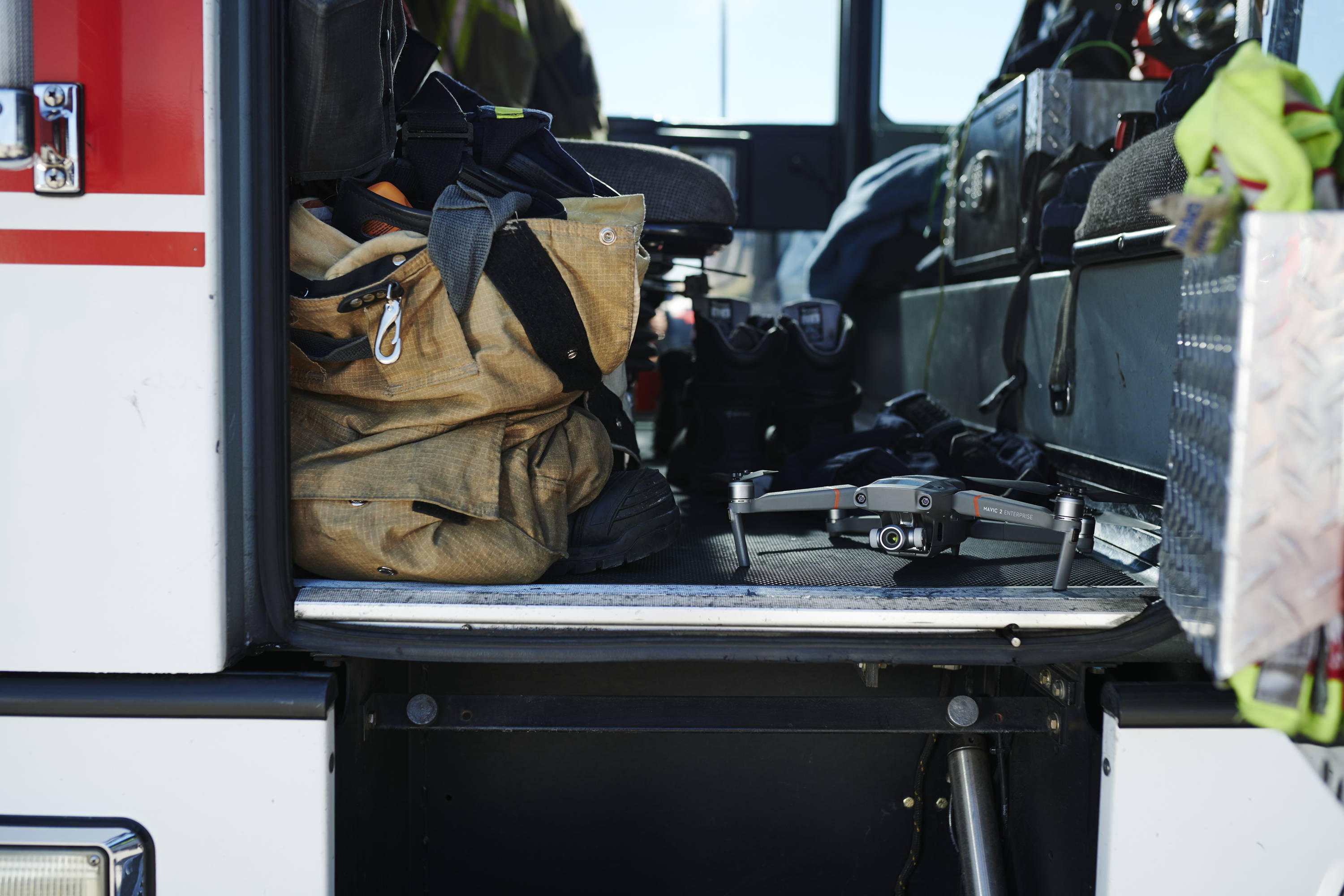 ---
For added safety in the air, the Mavic 2 Enterprise features a groundbreaking omnidirectional obstacle avoidance system to keep flights crash-free, stable, and accurate. As well, a new GPS timestamping feature encodes the date, location, and time of every recorded image to help ensure that data captured by the drone can be used and trusted in professional situations like critical infrastructure inspections and legal proceedings.
---
DJI Phantom 4 RTK
---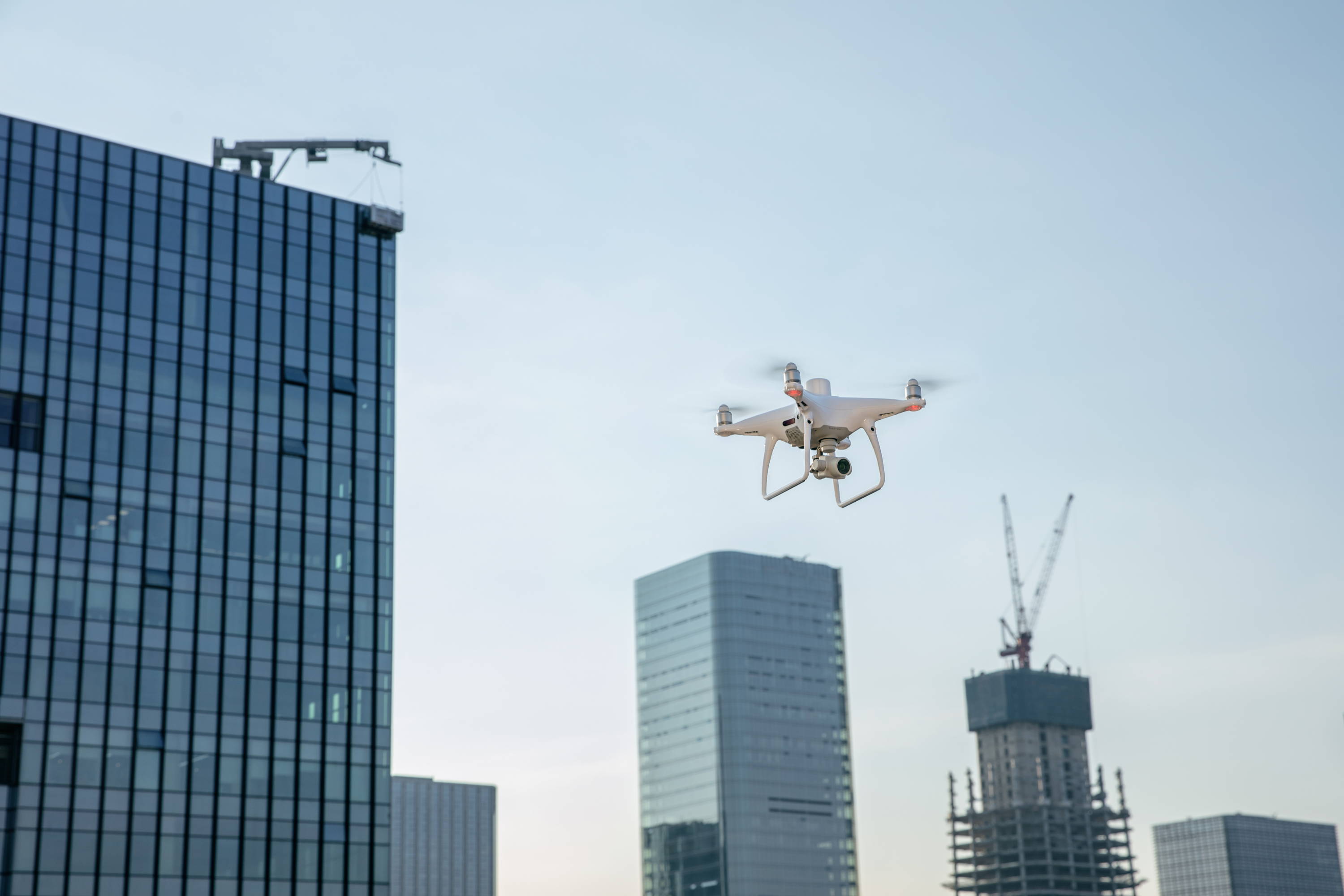 ---
The DJI Phantom 4 RTK was specifically designed to meet the needs of professionals in need of a ready-to-fly and user-friendly drone capable of carrying out professional surveying, mapping, and inspection operations. An innovative RTK module is integrated directly into the drone to provide users with real-time, centimeter level positioning data for improved accuracy on image metadata. As well, just beneath the RTK receiver is a redundant GNSS module that maintains flight stability in signal-poor regions like dense cities.
---
---
With both modules combined, the Phantom 4 RTK is able to optimize flight safety while also ensuring that extremely precise data is accurately captured. Finally, users can support their Phantom 4 RTK aerial missions with the D-RTK 2 Mobile Station to provide operators with real-time differential data and provide an even more accurate surveying solution.
---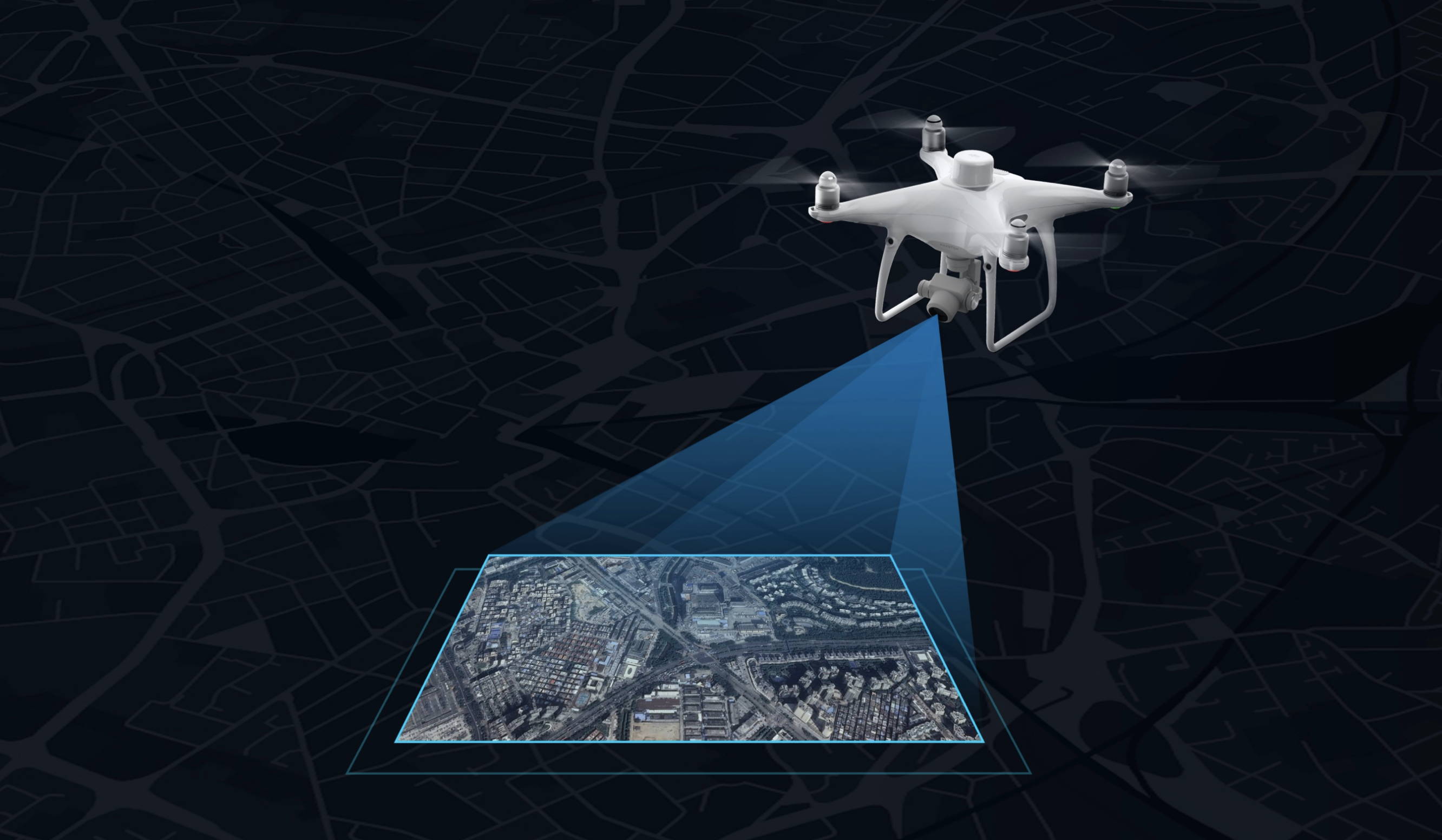 ---
DJI additionally created the new TimeSync System to continually align the drones flight controller, RTK module, and camera. The TimeSync System ensures that the Phantom 4 RTK records factory-calibrated lens parameters alongside altitude, position, and other data onto each photo, matching the positioning data to the center of the camera's sensor to optimize the results from photogrammetric methods.
With the new GS RTK app, pilots can also intelligently control their Phantom 4 RTK with two different planning modes including Waypoint and Photogrammetry. The planning modes enable pilots to select their drones flight path while adjusting speed, overlap rate, camera parameters, an altitude.
---

---
On top of its innovative RTK features the Phantom 4 RTK features a powerful 4K 20-megapixel camera with a 1-inch sensor. Due to the camera's high resolution, the Phantom 4 RTK can achieve a Ground Sample Distance (GSD) of 2.74 cm at 100 metres flight altitude. Additionally, the drone features a 7 kilometer range and 30 minutes of flight time for more time and freedom in the air to get the job done.
With a user-friendly way to collect RTK Data via the RTK Network or D-RTK 2 Mobile Station as well as access to the built-in flight planning app (GS RTK), pilots have a comprehensive and advanced surveying, mapping, and inspection workflow solution that is ready-to-fly out of the box.
---
DJI Flight Simulator
---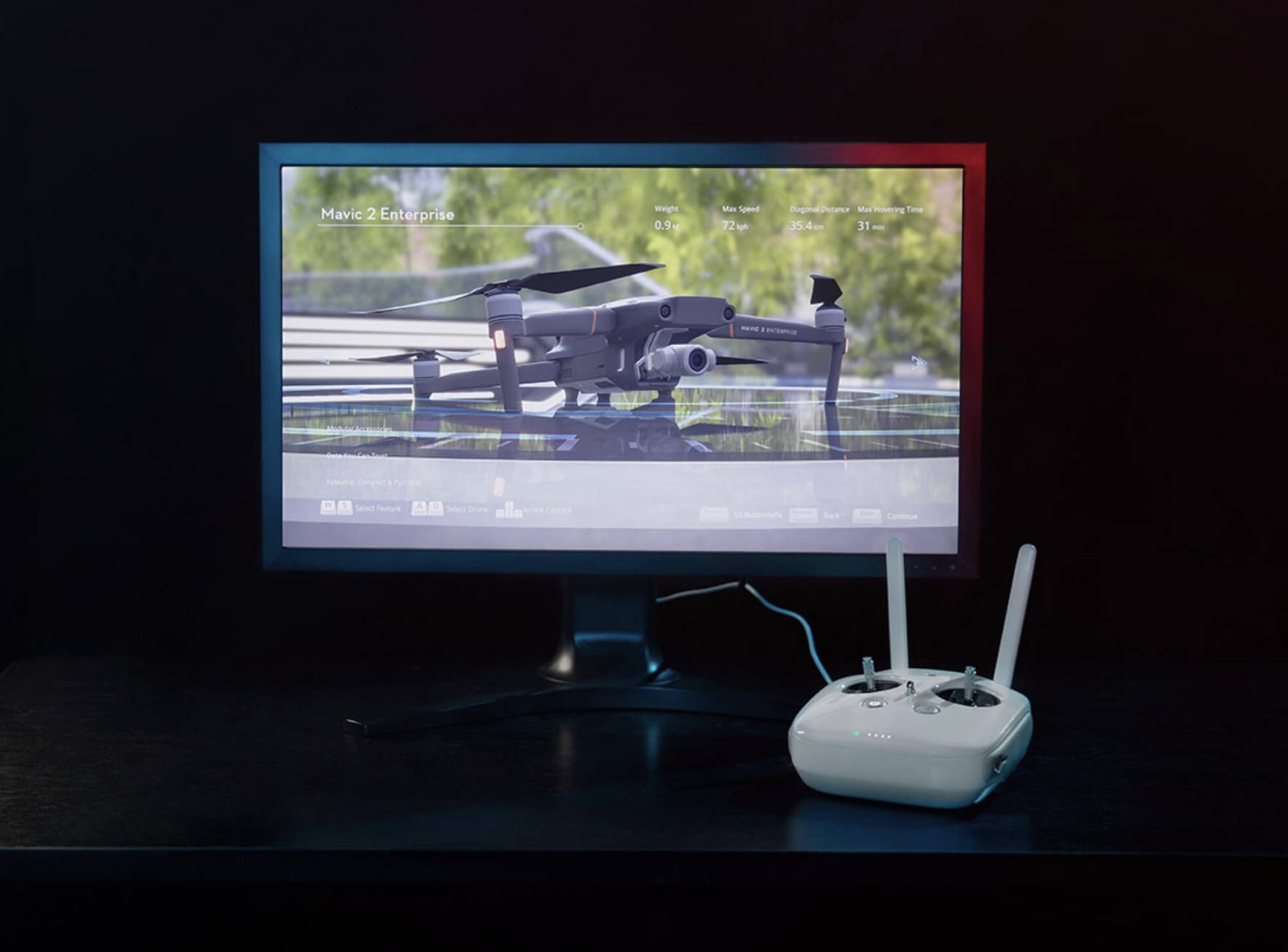 ---
To complement their new Enterprise drones DJI also announced the new and improved DJI Flight Simulator program, a software that is designed to provide users with a realistic flight experience and "hands-on" training practice anytime and anywhere. The DJI Flight Simulator is designed to create a realistic simulated flight experience for pilots in training, enabling them to improve their skills without any costs or restrictions.
---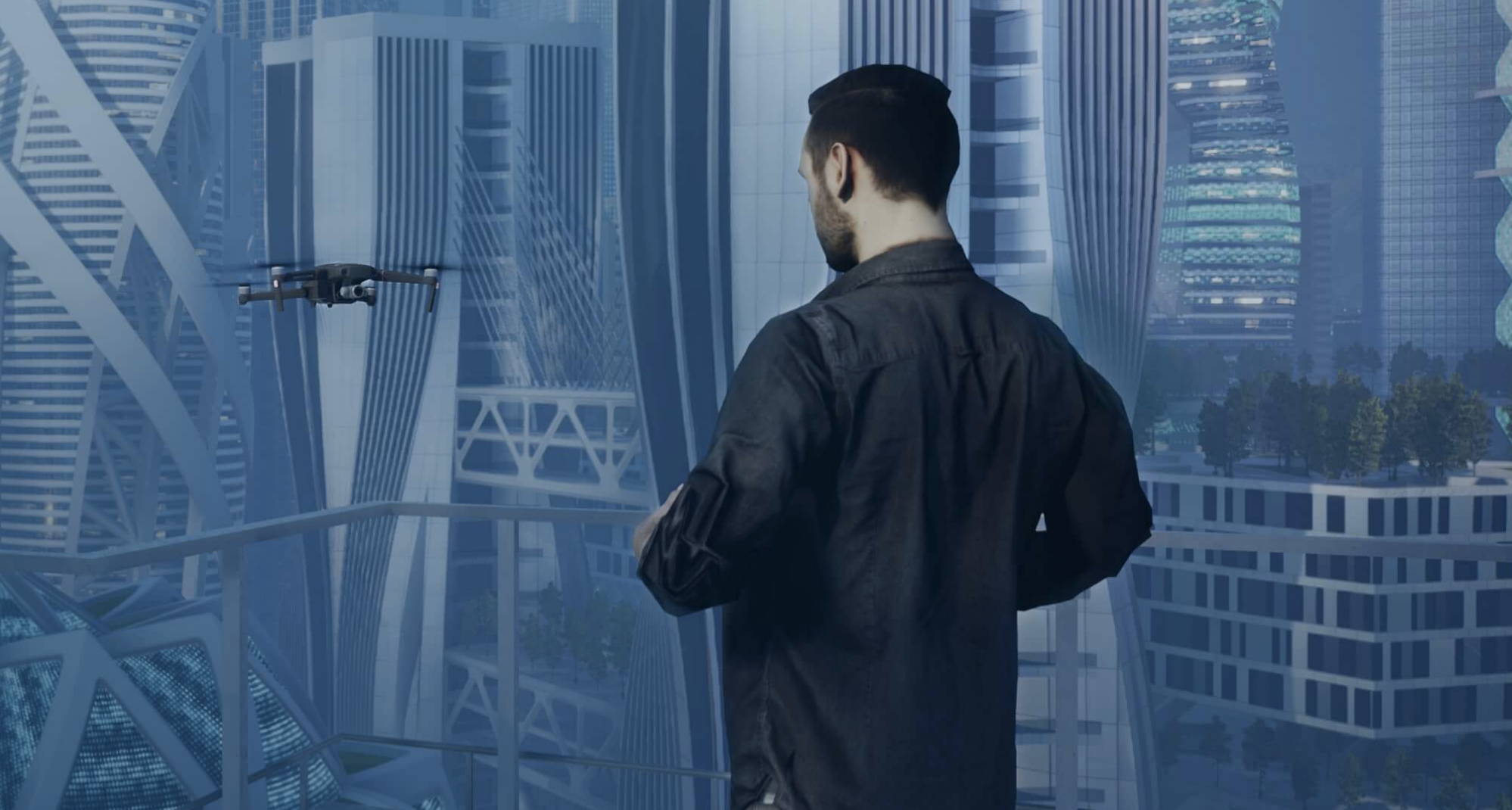 ---
The Flight Simulator runs on a computer and is controlled with a DJI remote so that users can learn on any type of drone or remote they have. Pilots can launch and land their drone just like in real life, and the environment can even be changed to provide users with flight practice in different weather conditions. When users change the weather conditions, the drone will react to its environment just like in real life, so that pilots have the chance to better learn to control their drone in more complex flying conditions.
With the App, pilots can also practice performing missions for specific professional applications such as search and rescue missions or power line inspections. Enterprise users can also customize their training courses to fit their individual needs.
---
---
Enterprise Hardware and Software
---
---
The use of drones for commercial applications in sectors including construction, search and rescue, and energy helps to transform workflow and optimize operations at every step. With continued advancements in drone technology, the commercial drone industry is predicted to further grow in the years to come with DJI continuing to pave the way forward.
---
---