How DJI Dominated the Drone World
The consumer drone industry has quickly taken flight around the world and has been forecasted to grow into as much as a $127 billion market by 2020, according to PricewaterhouseCoopers.
In such a fast-paced and competitive field no other company has been able to reach the level of DJI, a Hong-Kong based drone manufacturer that has dominated the market thanks to their smart business strategy and ability to push the limits of innovation.
---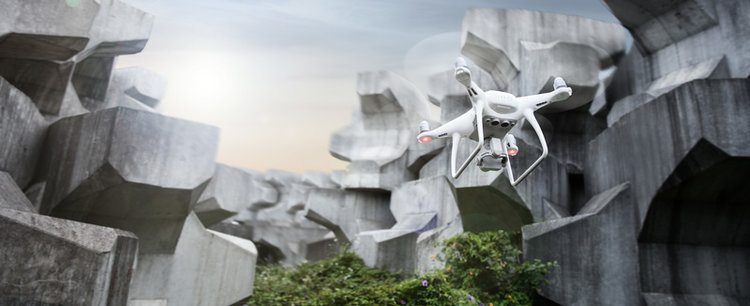 ---
Currently, the company controls approximately 75% of the consumer drone market and just last year, released a flood of new and innovative drones including the Phantom 4, the Inspire 2, the Phantom 4 Pro, and the Mavic Pro. With their ability to consistently release high-quality, user-friendly products while other companies large and small struggle to release just one, DJI has proven that they are their own biggest competition.
---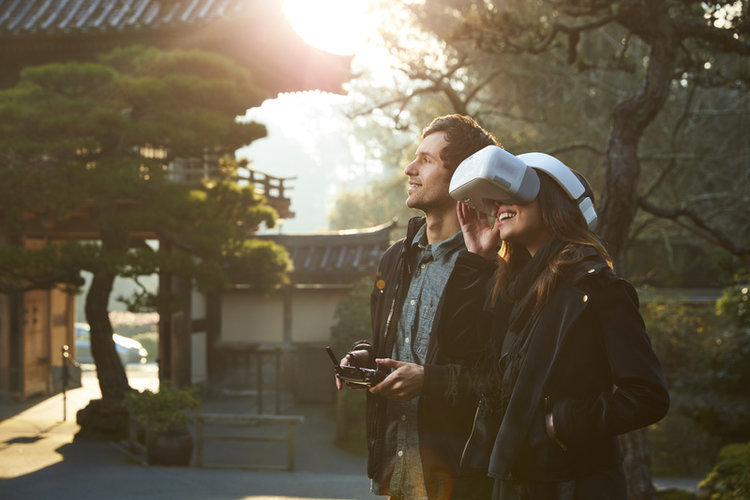 ---
EARLY BREAKTHROUGHS AND CONSTANT INNOVATION
DJI has often been described as the Apple of the drone world due to their sleekly designed, user-friendly products and widespread popularity amongst both recreational and commercial users alike.
---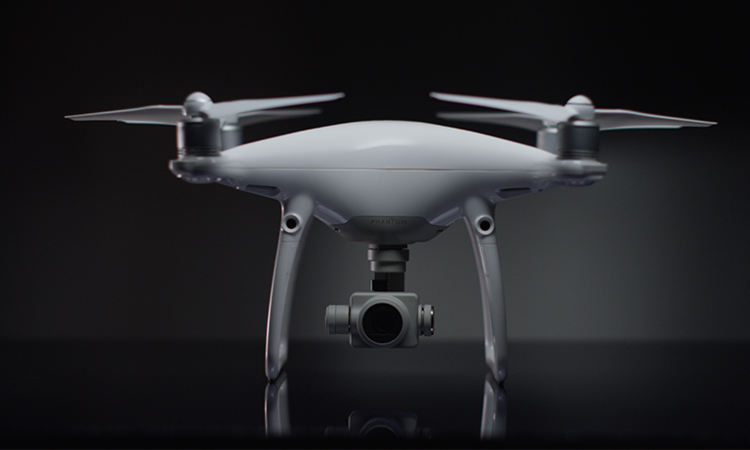 ---
Their products have set the standard for UAV technology in industries around the world including film, construction, search and rescue and more, and their success can be attributed to their relentless ambition to push the technology forward unlike any other company in the industry.
---
---
LIGHTBRIDGE TECHNOLOGy
One of DJI's earliest breakthroughs was the creation of their innovative Lightbridge system. This revolutionary technology completely changed the landscape of the drone industry, and made it possible for users today to view a live-stream of their UAV footage.
Before DJI's Lightbridge technology, there was little hope for aerial video and photography as users could not view what the drone was shooting. A drones video feed did not have the long range that it has today, and without the ability to view footage being shot by the drone the industry was greatly held back.
---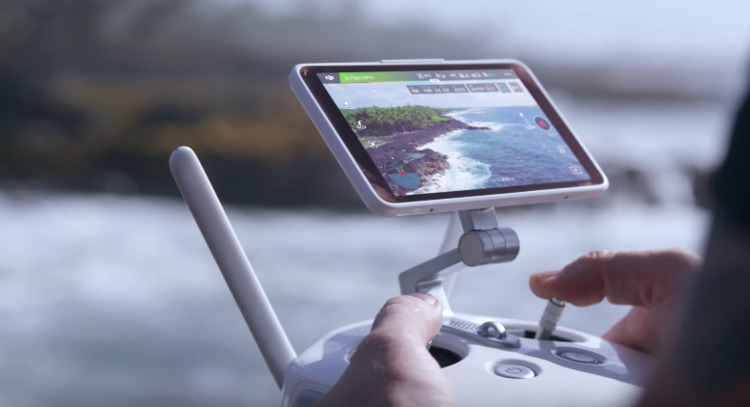 ---
With DJI's ground breaking Lightbridge system drone users for the first time could view a live-stream of their footage in high-quality detail in contrast to composite HD video, ultimately giving pilots the ability to perfect their footage during flight.
The system worked by compressing video signals and sending them over radio frequencies while simultaneously jumping between different radio channels. This enabled DJI drones to have a live-stream feed that was far more advanced than any other feed before it, thereby pushing DJI leaps and bounds ahead of the industry.
---
SELF-DIAGNOSING SOFTWARE
Another revolutionary technology created by DJI was its revolutionary self-diagnosing software. In the early days of the drone industry, drones were only able to communicate problems or defects through blinking, flashing or coloured lights. Users would have to memorize these patterns and colours in order to know what was wrong with their drone. This greatly held back the advancement of the technology because pilots would only discover an issue after it was too late to fix or once they unfortunately experienced a crash.
---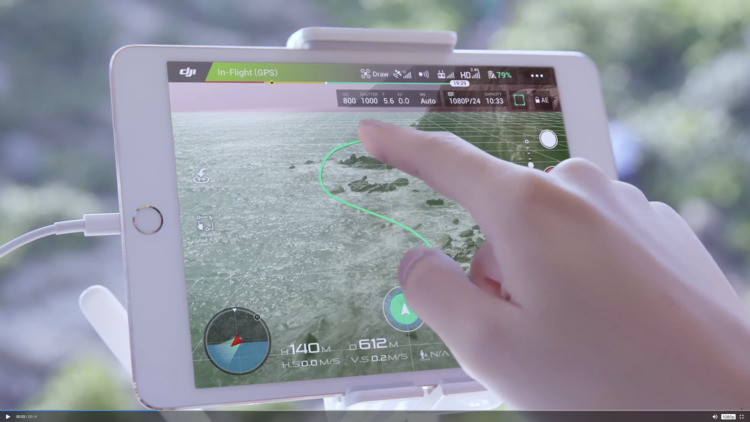 ---
Thanks to DJI's self-diagnosing software the DJI Go App was able to automatically test all of the components of the drone and alert the user. Drone pilots know longer had to rely on the memorization of different coloured lights, and could effectively maintain their drone to prevent damage in the future. This technology overall made DJI products much more reliable and user-friendly.  
GPS SYSTEM
Yet another revolutionary technology that DJI brought to the table was their advanced GPS technology. Before GPS systems were successfully integrated into drones, pilots could only depend on visual tracking to determine their drones position and orientation. Users had to constantly maneuver their controller sticks to maintain the position of their drone.
---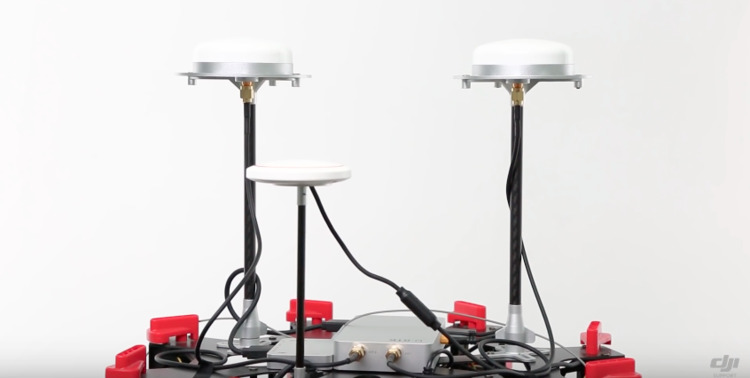 ---
Today, most of the advanced and autonomous features of a drone depend on the use of a GPS drone system. These features include flight modes like Return to Home, Waypoints, and any type of autonomous flight. Thanks to DJI's successful integration of GPS in their drones, pilots could better rely on their drones to keep position in the air for a more accurate and precise flight experience.
SAVVY BUSINESS STRATEGY
Since DJI's inception, the company has notoriously been known for smart business decisions that have enabled them to out compete other companies in the market. In its very earliest stages as a start-up in CEO Frank Wang's student dormitory, the aggressive pursuit of innovation and investment in research and development was always emphasized. Today, DJI is estimated to be worth $10 billion, and according to Frost & Sullivan, sales by DJI have either tripled or quadrupled every year since 2009.
---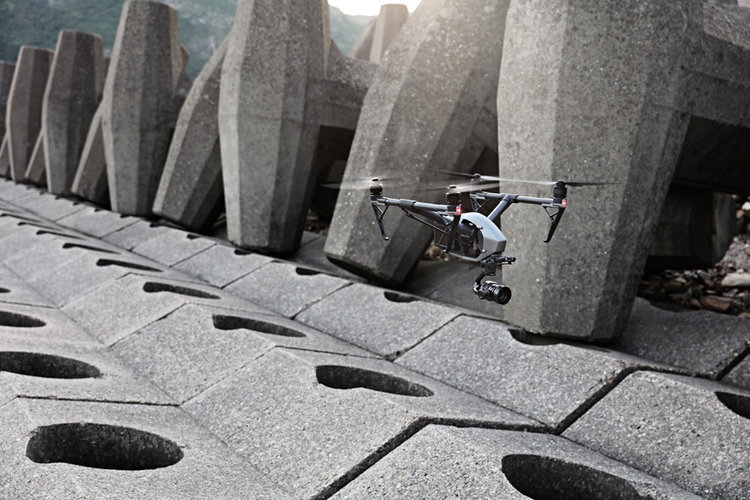 ---
DJI's business strategy from the beginning has been to further advance the technology by heavily investing in research and development to create the highest quality products at a fair price. By consistently releasing the best products available on the market at a fast rate, DJI has managed to sell massive amounts of merchandise and lower their prices, virtually enabling them to reign over the market.
---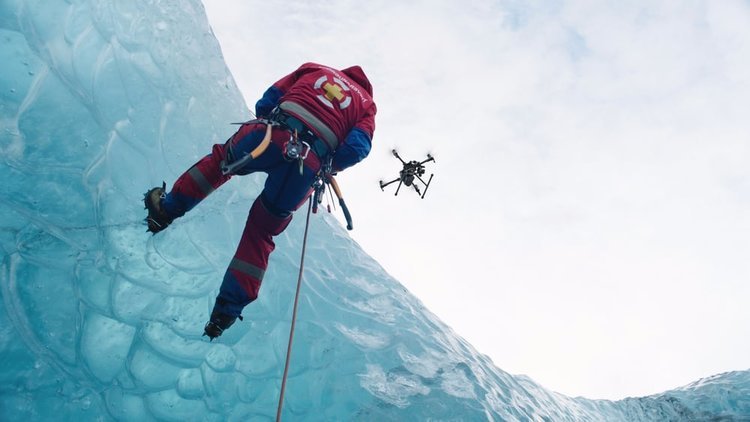 ---
One of DJI's greatest strengths is their understanding that to be the best you must hire the best. Throughout the years DJI has placed very high value on hiring the best talent and best engineers they can find. Thanks to this belief, they have managed to create revolutionary products and rise to the top of the pack. DJI has infamously been known to push workers to their limits, a work-ethic that stems from Frank Wang's own personal drive and ambition to always stay one step ahead of his competitors. The company has been known to actively poach talent from other companies.DJI even created a competition called Robomasters, in which engineers design robots to compete head to head, with DJI's main objective of the competition being to scout the top talent of the industry.
---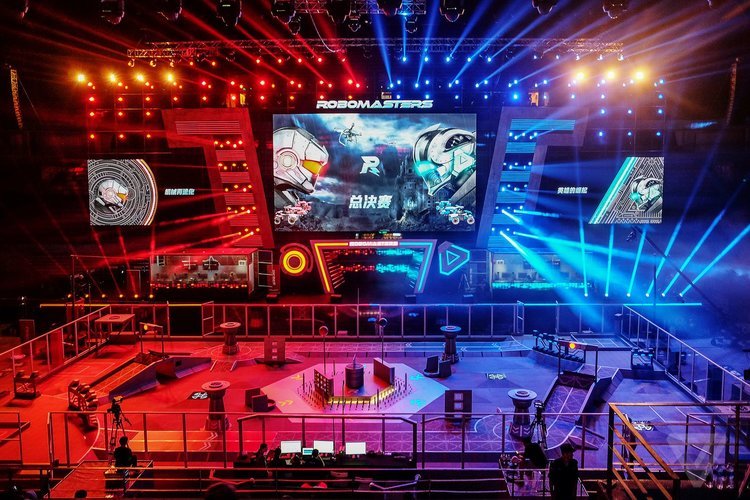 ---
BECOMING THEIR OWN BIGGEST COMPETITION
In the time that it takes other companies to release a single drone, DJI is able to release more than one at a better price with better technology. With so many other UAV companies today announcing job cuts and even total shutdowns, the dominance of DJI has made the world of drones a tough place to survive in for anyone that isn't DJI.
---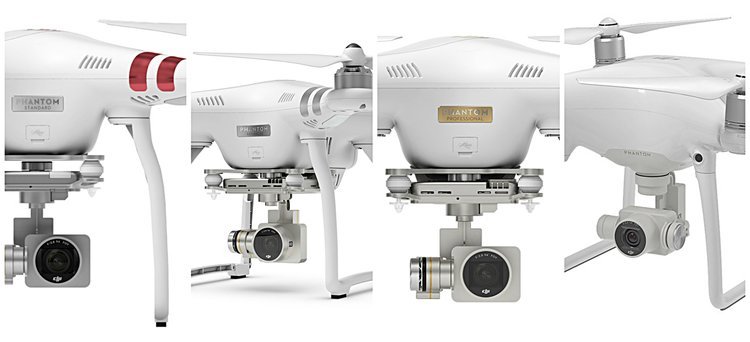 ---
Many companies large and small have tried to break into the industry and find a place in the UAV market. From large corporate tech giants such as Lockheed Martin, Sony, and GoPro to smaller start-ups, many companies have attempted to grab a slice of the market but none have managed to release a drone at the level of DJI's products.
One American Company named 3D Robotics, raised over a $100 million in its inception and claimed that they would be the first drone company to truly compete with DJI. With the announcement of their first release, the Solo, 3DR's first drone was challenged with glitches and delays that ultimately proved to fall short, especially after the release of DJI's Phantom 3 drone which completely took over the market and became one of the most sought after drones in the industry to date.
Another drone company named Yuneec also tried to compete, attempting to differentiate themselves from DJI with their Yuneec Typhoon H hexacopter drone. Thought the drone came with a variety of features, the price and drone itself was not enough to compete with the price and performance of any DJI drones.
---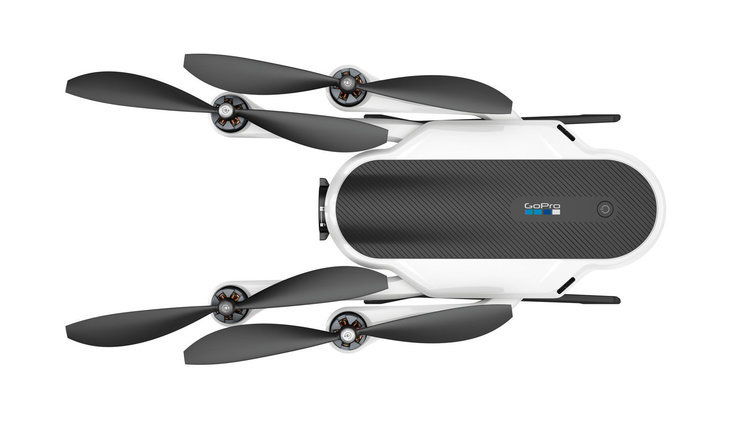 ---
On the other end, camera giant GoPro announced that they too would be releasing a drone that they had been working on for over two years. Their Karma drone was highly anticipated however the release was met with delays and a PR nightmare after their drones began to malfunction and fall out the sky while in flight. This significantly hurt their sales and reputation in the UAV marketplace.
BRANCHING OUT
Another key component of DJI's success was their focus on perfecting aerial cameras while also branching out into other sectors of the tech market.
---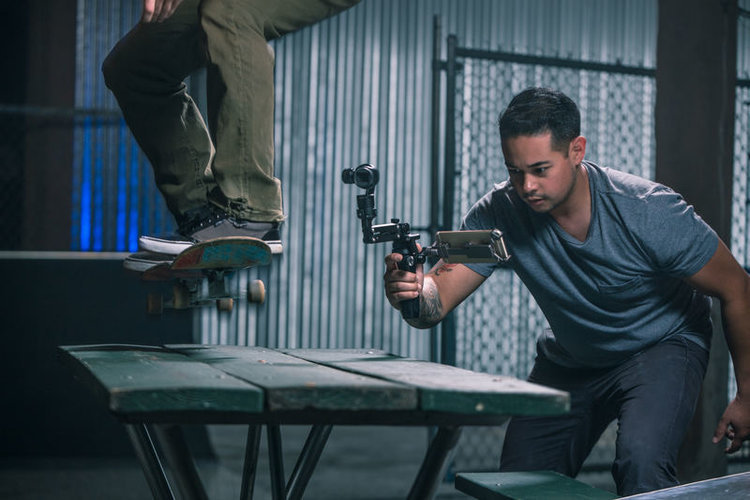 ---
While all the other competitors were using GoPro type action cameras in the early days of the industry, DJI realized the importance of developing their own aerial camera systems that were optimized for their own drones. DJI heavily invested into the research and development of their customized DJI Zenmuse camera series which included aerial cameras for drones as well as handheld camera and gimbal systems called the DJI Osmo series.
---

---
They also invested in the 3-Axis stabilized handheld gimbal system called the Ronin series, specifically designed for professional filmmakers. With the cross promotion of their cameras, gimbals and drones DJI was able to push themselves above everyone else in the market and enabled them to be recognized for their potential beyond just drones.
---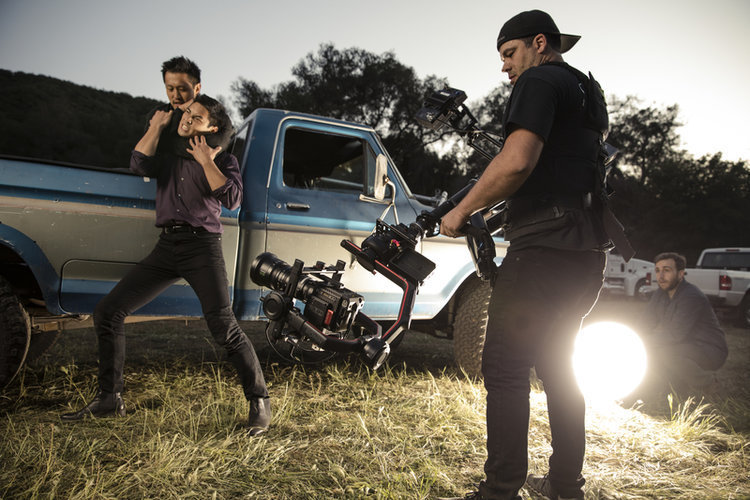 ---
DJI has made a number of recent power moves to extend their reach beyond the drone industry and into the camera sector. Most recently they have bought out the camera company Hasselblad, and partnered with thermal camera giant FLIR. Their partnership with FLIR has led to the development of their very first fully integrated thermal imaging system. The very first thermal camera system that users could completely control from the ground which has revolutionzed many commercial sectors including search and rescue, law enforcement, agriculture and more.
LOOKING AHEAD
In recent years, DJI has taken steps to dominate not just the drone industry. With thousands of employees and capital at their disposal, the company has begun to take full advantage of the opportunities in front of them. Their handheld gimbal systems have now risen in popularity in the professional filmmaking sector, and they are now additionally branching out into other spaces including computer vision and artificial intelligence.
---
---
Due to DJI's minimalistic designs, user-friendly controls, innovative technology and ready-to-fly reliable systems, DJI products have grown to become the standard in camera and aerial flight systems around the world. By constantly pushing technology forward, and never settling, DJI has distanced themselves so far from the rest of the pack, that they are now just competing with themselves.
---