The Business of DroneS: DJI, Yuneec, and 3DR
Today's drone industry is flooded with competition, as companies big and small try to grab a slice of this rapidly expanding and profitable market. Big names in the tech world including DJI, GoPro, Yuneec, and 3DR have all entered the arena, with some garnering huge successes, and others falling to the waste side. In such a highly competitive, fast-paced market, only the strongest and most innovative companies survive.
The current drone industry is quickly expanding in both the commercial and personal sectors, making the market an extremely challenging and competitive landscape for all players. A recent Goldman Sachs report stated that they forsaw a $100 billion total addressable market within the next five years.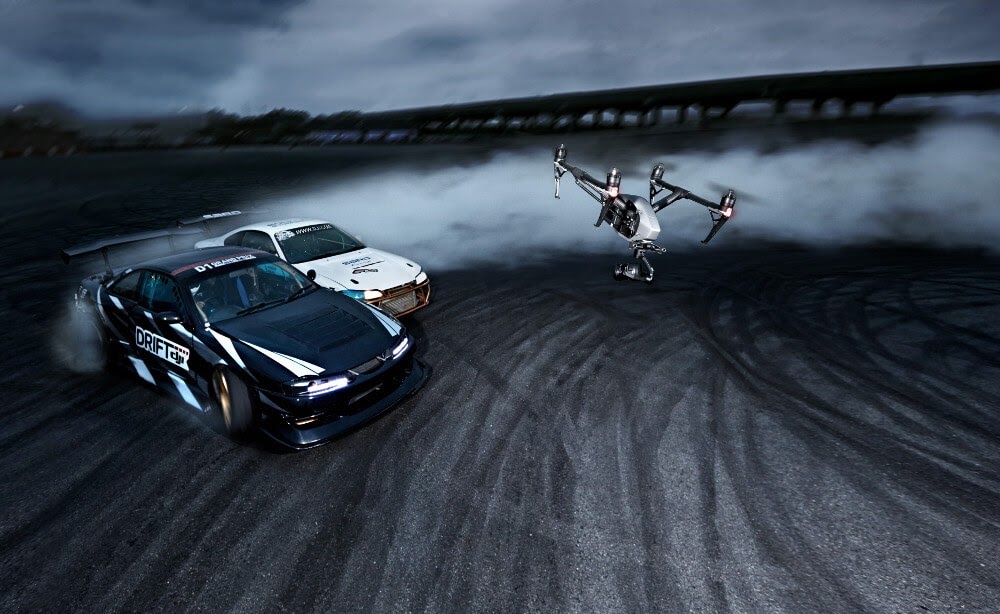 The high potential revenue and growth of the drone market is quickly grabbing the world's attention, with big names pivoting their focus towards the industry, and more increasingly, its commercial sector. Meanwhile, personal and recreational drones are continuing to rise in popularity thanks to innovative improvements in technology and safety, on top of the release of drones at more affordable price points.
DJI, Yuneec, and 3DR have been three major players in the game, but DJI has managed to dominate the market since its early stages thanks to smart business strategy and fast-paced development. Though both Yuneec and 3DR had strong starts with large financial backings, neither have managed to reach the heights of manufacturing giant, DJI.
---
behind the dominance of dji
When it comes to the drone industry, no one is a match for China-based drone manufacturer DJI. The company is currently the undisputed leader in the market, and popularly dubbed the "Apple" of the drone world. DJI is known for its iconic Phantom drone series, a line of drones that feature an Apple-like, modern aesthetic, and user-friendly yet innovative features. Most recently, the release of the DJI Mavic Pro has garnered huge popularity in the hobbyist market, and now the company has begun to shift more of their focus onto the commercial sector, with the release of their new Matrice 200 series which is specifically designed for usage in the industrial sector.
It is no secret that the drone industry is an extremely difficult environment to flourish in, yet DJI currently holds approximately two-thirds of the market and is valued at an estimated $8 billion. The company currently holds 66 percent of the North American market for drones priced between $100 and $2,000, and 67 percent of the market for drones priced between $2,000 - $4,000, according to Skylogic Research.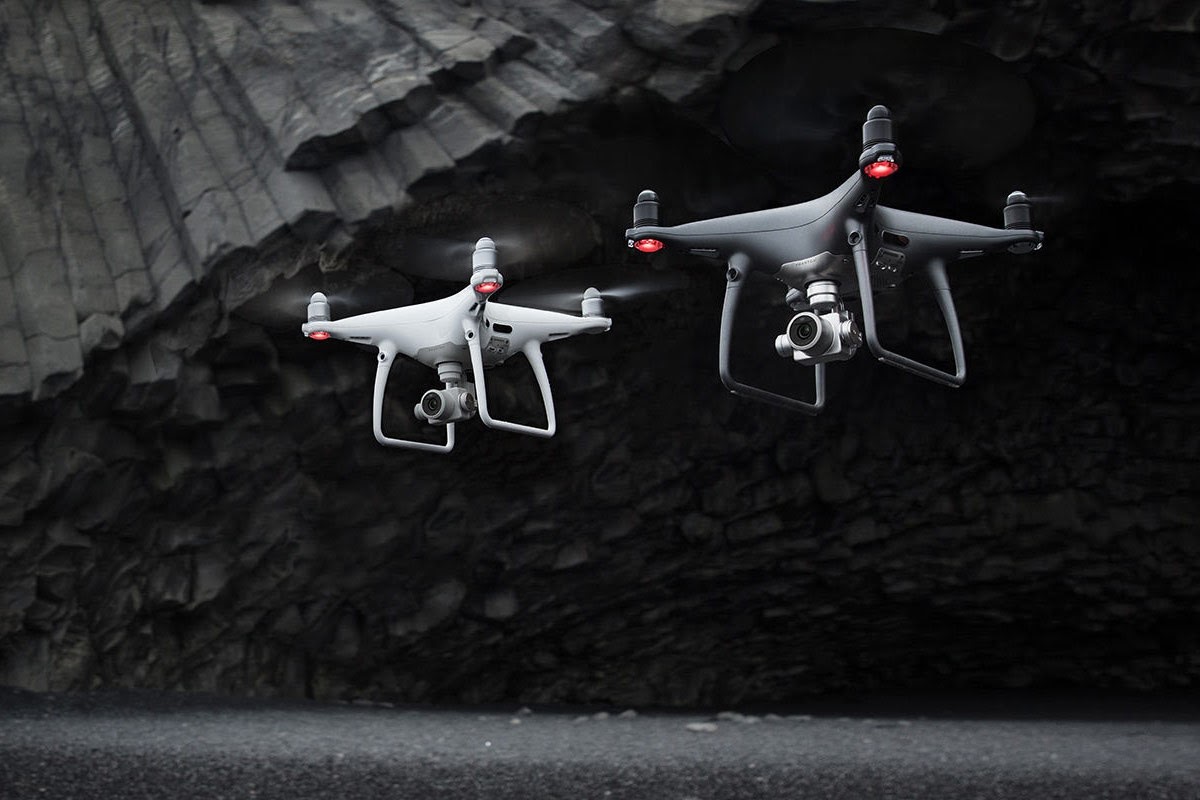 Thanks to some very smart and strategic business strategies early in the game, DJI has been able to catapult themselves ahead of the pack. The company has focused on heavy investment into research and development, smart marketing, and the consistent release of innovative drones at price points that brutally undercut their competition.
In just the last year DJI has released a total of five consumer drones, including the Phantom 4 Pro and Advanced, the Inspire 2, the Mavic Pro and the Matrice 200 series, each regarded as the best drone technology has to offer at their respective price points. With their ability to consistently release high-quality, user-friendly products while other companies large and small struggle to release just one, DJI has proven that they are their own biggest competition.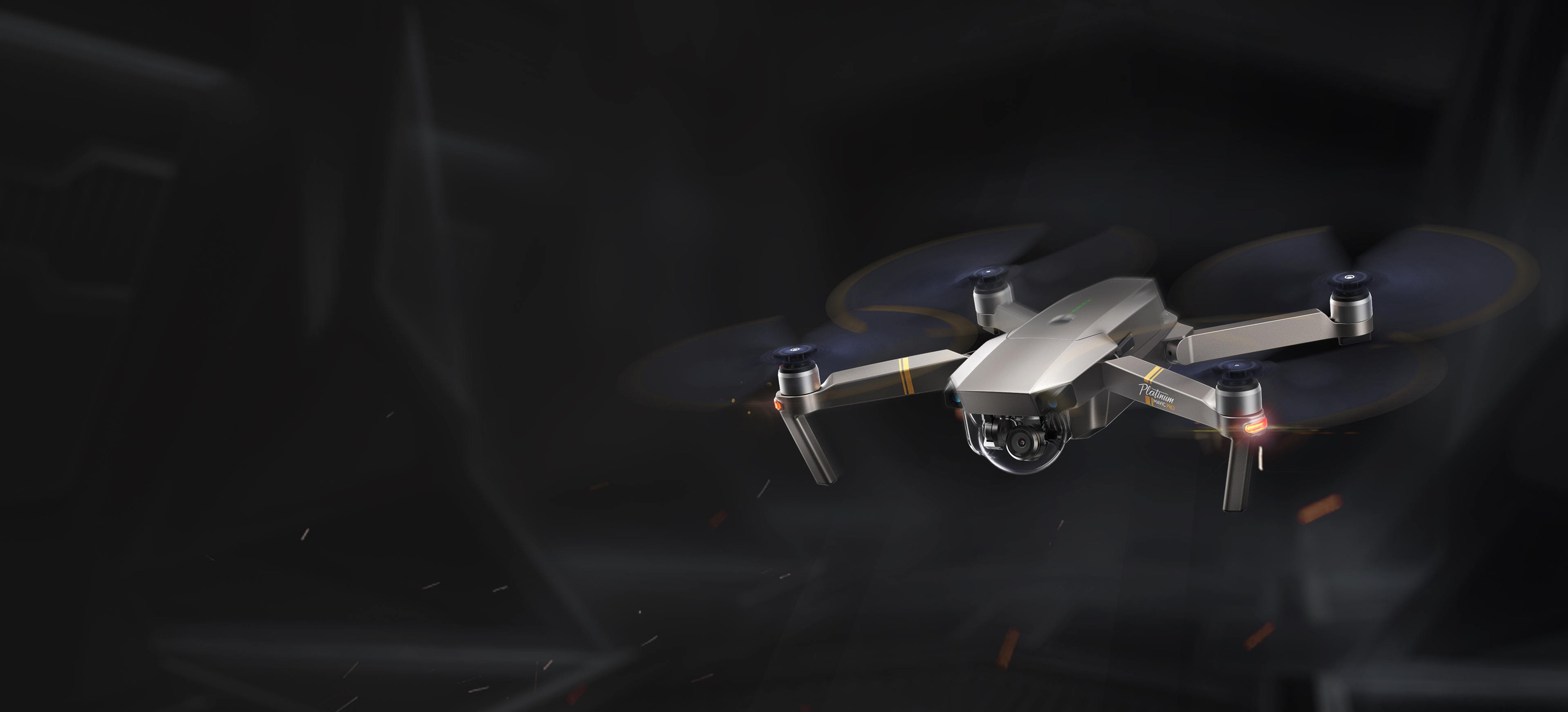 ---
A Fast-Paced Race for Yuneec
Companies including GoPro, Parrot, 3DR, and Yuneec are all struggling to keep up to DJI, each experiencing similar challenges including lackluster market performance, product delays, recalls, layoffs and more. Yuneec, in particular, was a company that seemed poised to be a rare and worthy match for DJI. Yuneec began as a very promising enterprise, starting as a self-funded initiative in 1999. In 2015, Yuneec received a staggering $60 million in funding from technology giant Intel Corp. skyrocketing Yuneec's estimated value to $400 million. Thanks to Intel's backing, Yuneec had a powerful ally in the tech market and seemed ready to finally take on DJI.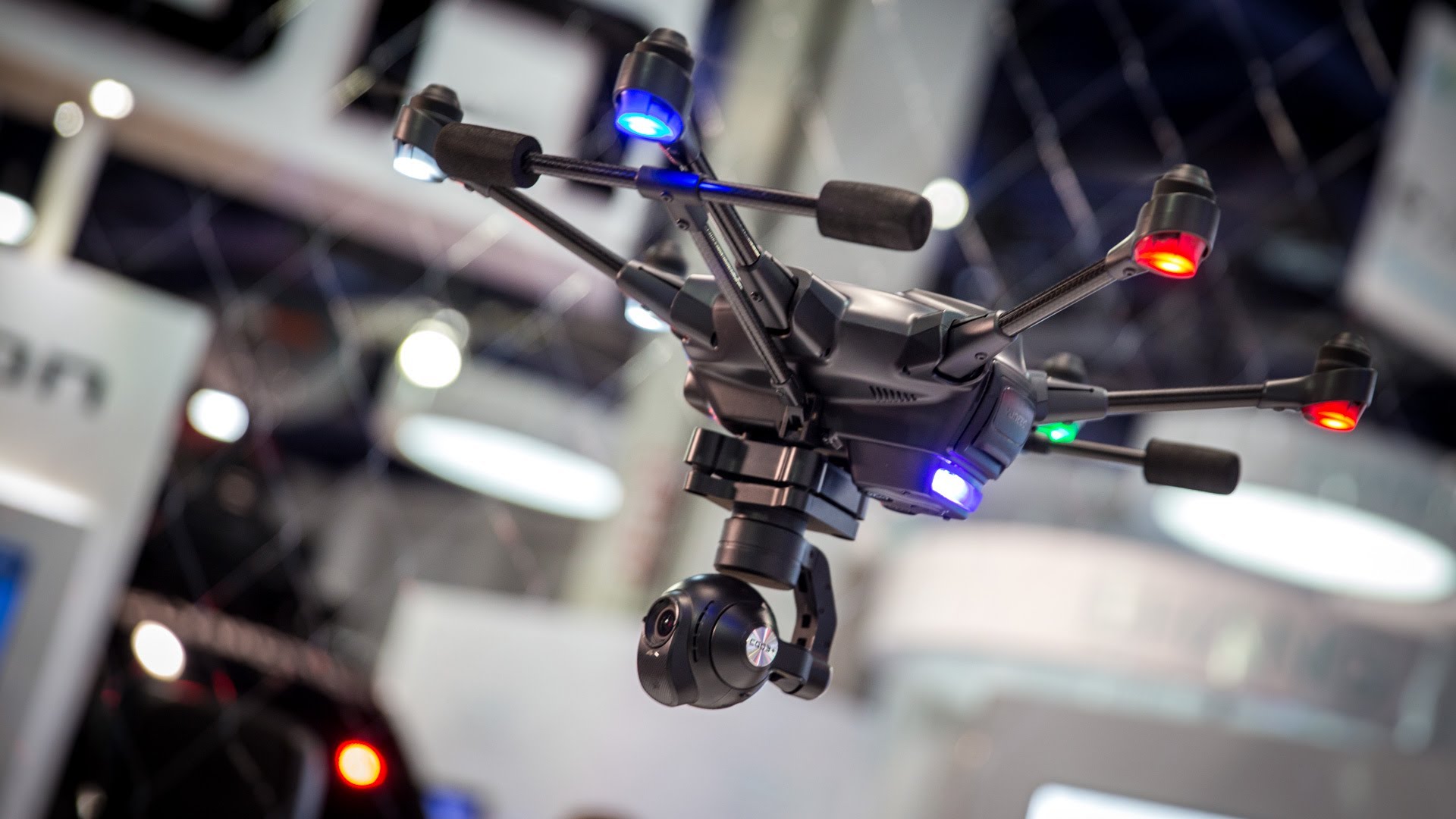 Soon after Intel's large investment, Yuneec released its 6-Rotor Yuneec Typhoon H drone featuring a 360-degree camera, which was poised to be DJI's first worthy competitor. Then most recently, Yuneec released its $400 "selfie drone" named the Breeze, which was geared towards the more consumer and toy drone market. However, neither drone proved to match up to DJI's technology and low price points in either the consumer or industrial markets.
One of Yuneec's weaknesses was in the marketing of its products. The company made the decision to invest the majority of its funds into product development, shying away from bigger spending in marketing. With this decision Yuneec faced a major challenge in brand awareness overseas which greatly affected sales. Today, Yuneec has tried to focus more on its customer service experience, something that has been noted as one of DJI's weak points, however so far, the initiative has proven to not be enough to bolster the companies standings in the marketplace.  
Yuneec has recently made headlines after cutting back its staff by 50-70 percent. According to a statement issued by Yuneec, the company had concluded that it was upsizing its operations faster than the companies growth required and that due to current circumstances, had to scale back its business structure in order to secure a better balance between operational costs and revenue. Yuneec has again not been the only drone company to announce layoffs, and only time will tell if the company manages to grow or scale back even further in the future.
---
more layoffs and 3dr's rise and fall
Yuneec has not been the only drone company that has had to cut staff. Recently 3DR has had to lay off approximately 150 members of its staff, while GoPro has also announced they would be laying off around 200 members of its staff after the failed release of its Karma drone, which made headlines after falling out of the skies. Another drone company, Autel has also announced layoffs, while Lily, a highly anticipated drone that never made it off the production line shut down and declared bankruptcy.
Out of the previously mentioned, 3DR, a Silicon-Valley based company, was one company that seemed to have the most promising start entering the drone market and seemed like a company that could finally directly compete against DJI. 3DR started as a hobbyist/DIY company that began to develop drones for consumers, as well as custom-built products for industrial usage. The highlight of the companies drone endeavors was its 3DR Solo, which was a black, open-source quadcopter platform poised to be the companies first big hit. However, do to 3DR missing its release deadline, any hype that was built-up for the drone was greatly diminished. Around the same time, DJI continued to drastically cut down its prices which caused the 3DR Solo to lose even more of its momentum in the market.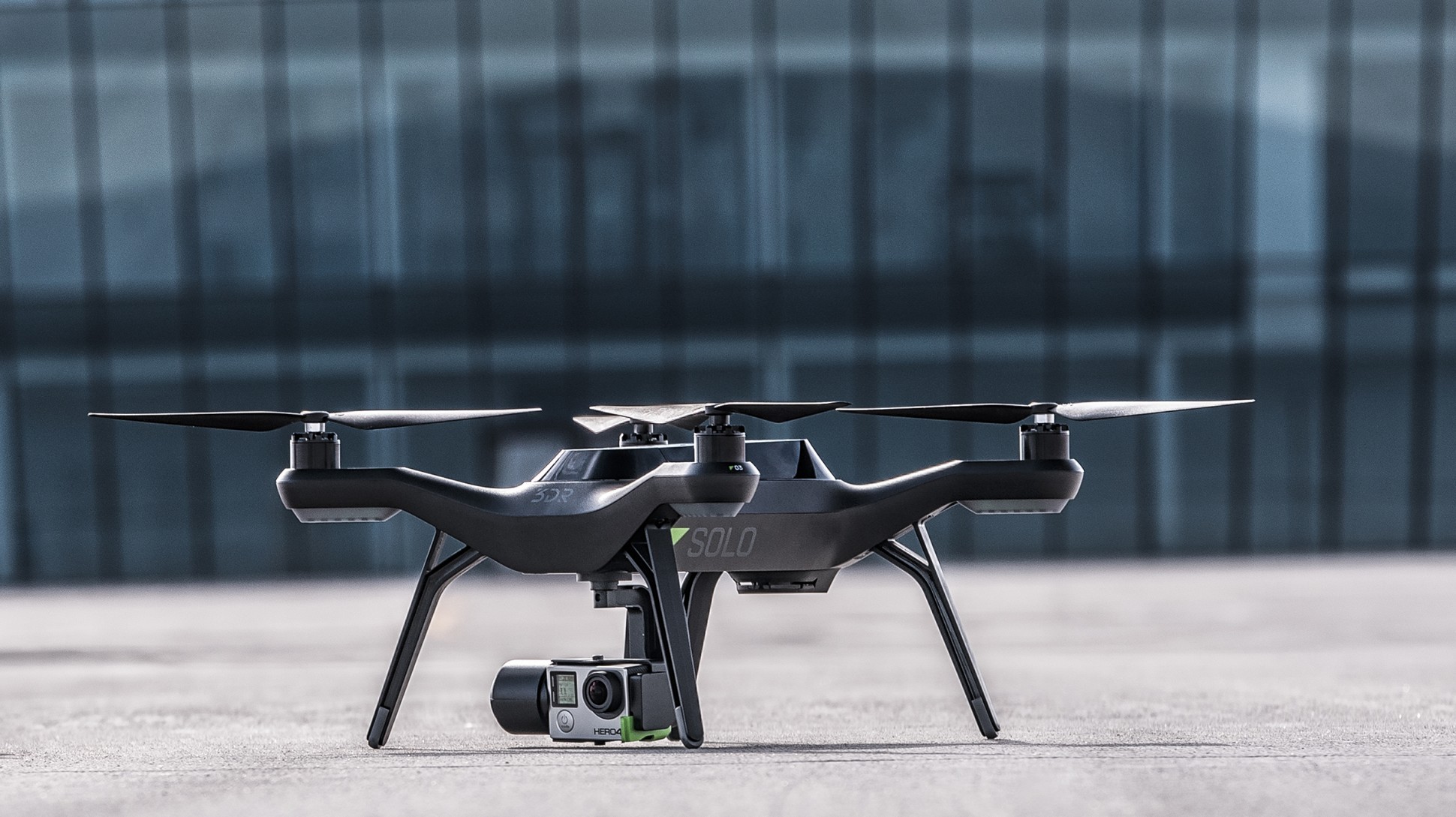 Soon after these events, 3DR quickly realized that it would be a difficult feat to compete against the powerhouse manufacturing giant that was DJI. After throwing all of their chips into the production of the 3DR Solo, with various employees foreseeing its failure in the market, only 22,000 units of the Solo drone were sold in its first year, only half of the drones originally projected sales according to someone familiar with the sales numbers . In less than a year 3DR had over 60,000 unsold units of the Solo leaving the company virtually penniless, burning the majority of the $100 million in venture capital investments it had received.
At the same time, DJI was undercutting all of its competitions prices and offering up better drones with more advanced technology. As a testament to DJI's dominance, 3DR Robotics, who was second place in the market and held a 19 percent stake during the early days of their drone endeavors, completely halted all production of drones in 2016 to only focus on software. Now, as of August 2017, 3DR whom were once the rivals of DJI, began a partnership with the company to incorporate their software with DJI drones for customers that are in the construction industry. "They were just amazing," said CEO of 3DR Chris Anderson, about DJI. "I think we just got beaten fair and square." According to Chris Anderson in an article by Fortune, 3DR faced major competition in the drone market specifically from DJI, and that in the enterprise software market, there will be more room for competitors, and less of a winner takes all mindset.
---
A Cut Throat Market
With thousands of employees and capital at DJI's disposal, the company has begun to take full advantage of the opportunities in front of them. The company has now begun to branch out into other spaces including computer vision, artifial intelligence and even the camera industry. DJI's innovative handheld gimbal systems and aerial cameras are skyrocketing in popularity in the film sector as well. With so much momentum behind them, DJI has now distanced themselves so far ahead of the pack that they are now essentially competeting with themselves. With all of the market layoffs in recent years from 3DR, Yuneec, GoPro, Autel, Parrot, and more, it is clear that unless a competitor can create something better, DJI will hold its monopoly in the industry, as challengers struggle to keep up.