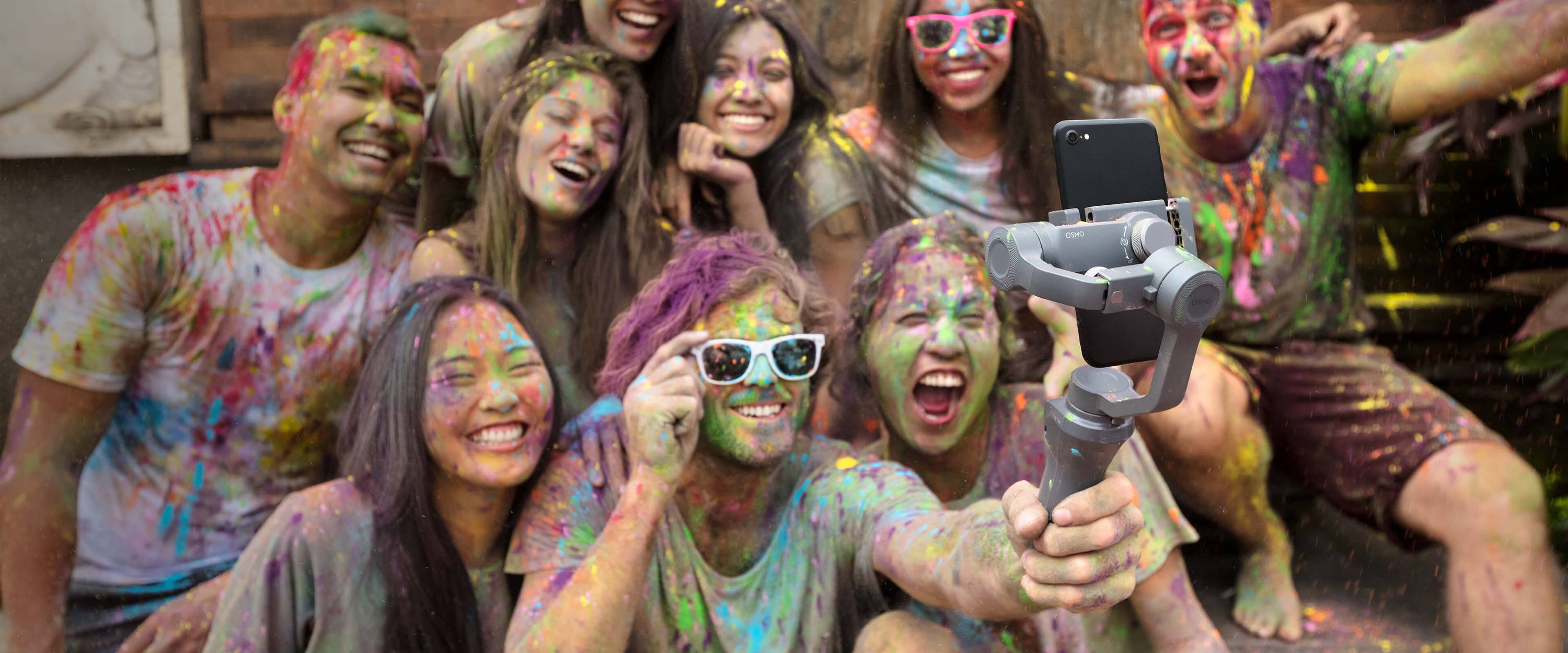 ---
DJI osmo Mobile 2 - Capture Cinematic Footage
---
With DJI's recent release of the DJI Osmo Mobile 2, the company known for their high-quality, intelligent drones has taken another huge stride forward in the world of handheld stabilized gimbals.
---
---
The DJI Osmo Mobile 2 has taken all of the best features of its predecessor, the DJI Osmo Mobile, and improved on them to offer users an advanced handheld Smartphone Gimbal System that is both lighter in weight and lighter on the pocketbook. Specifically designed to give users a more affordable, simpler, and more accessible way to capture smooth and stabilized handheld footage, the Osmo Mobile 2 will ensure any imagery captured is cinematic and shake-free to memorialize any inspiring moment with ease.
---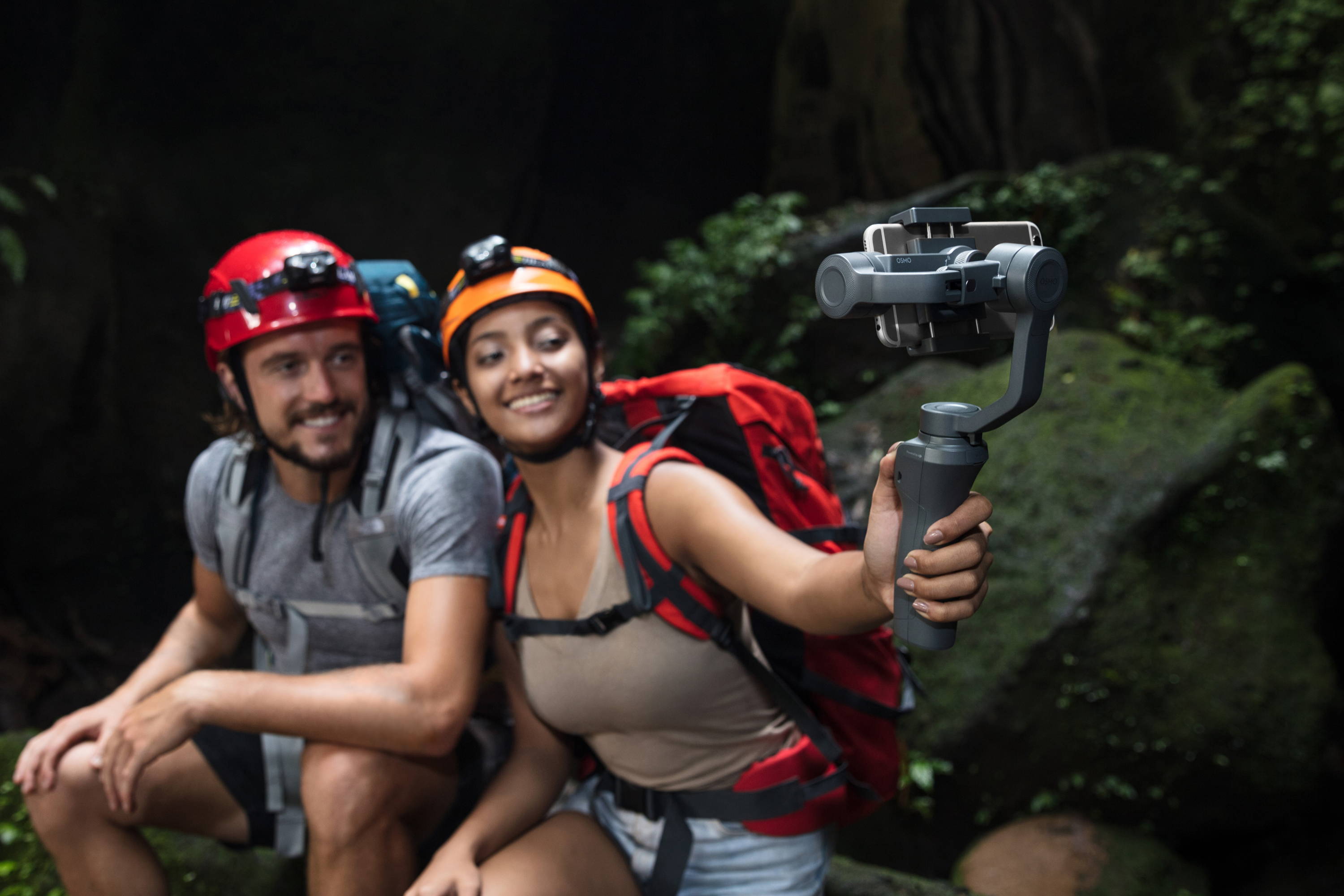 ---
Design
---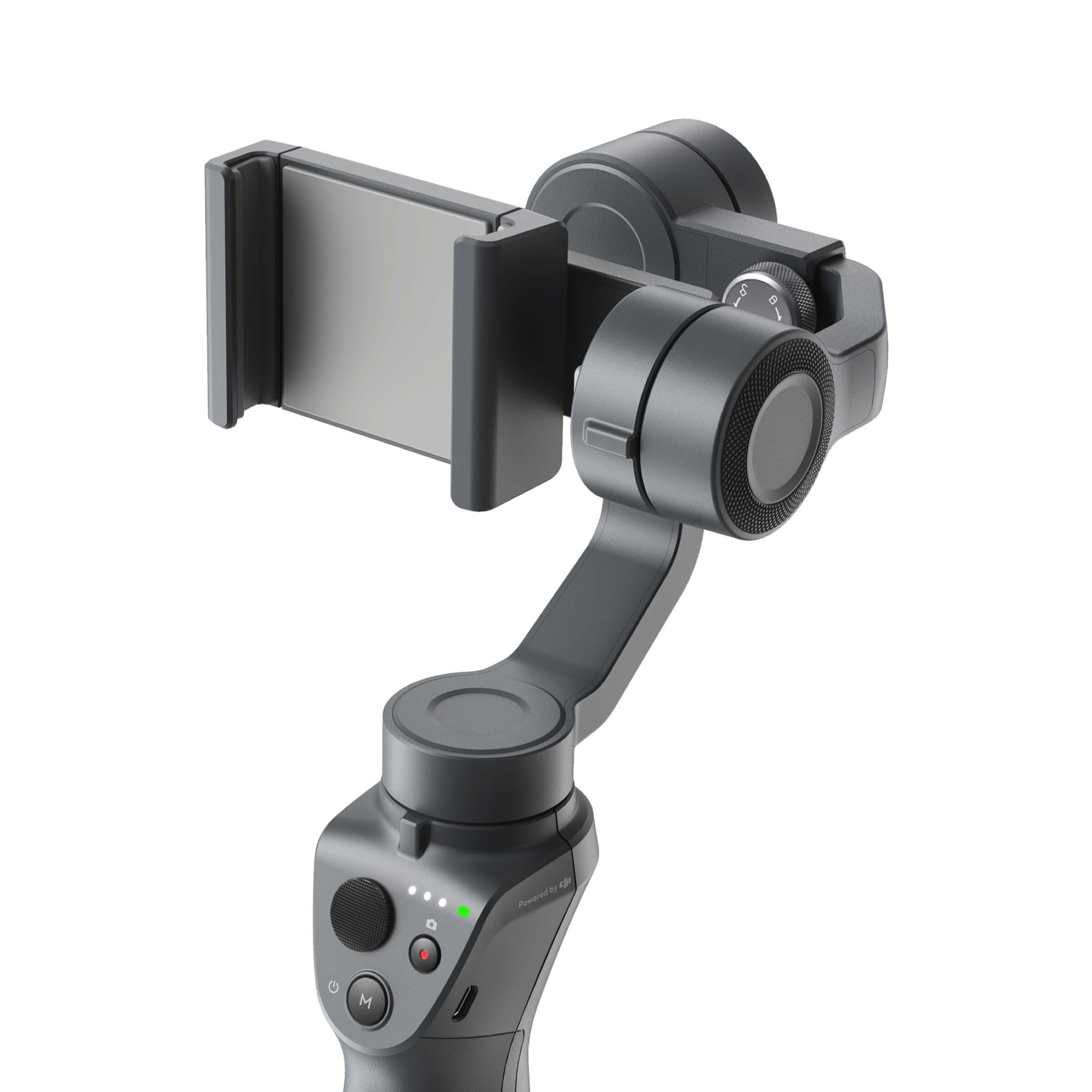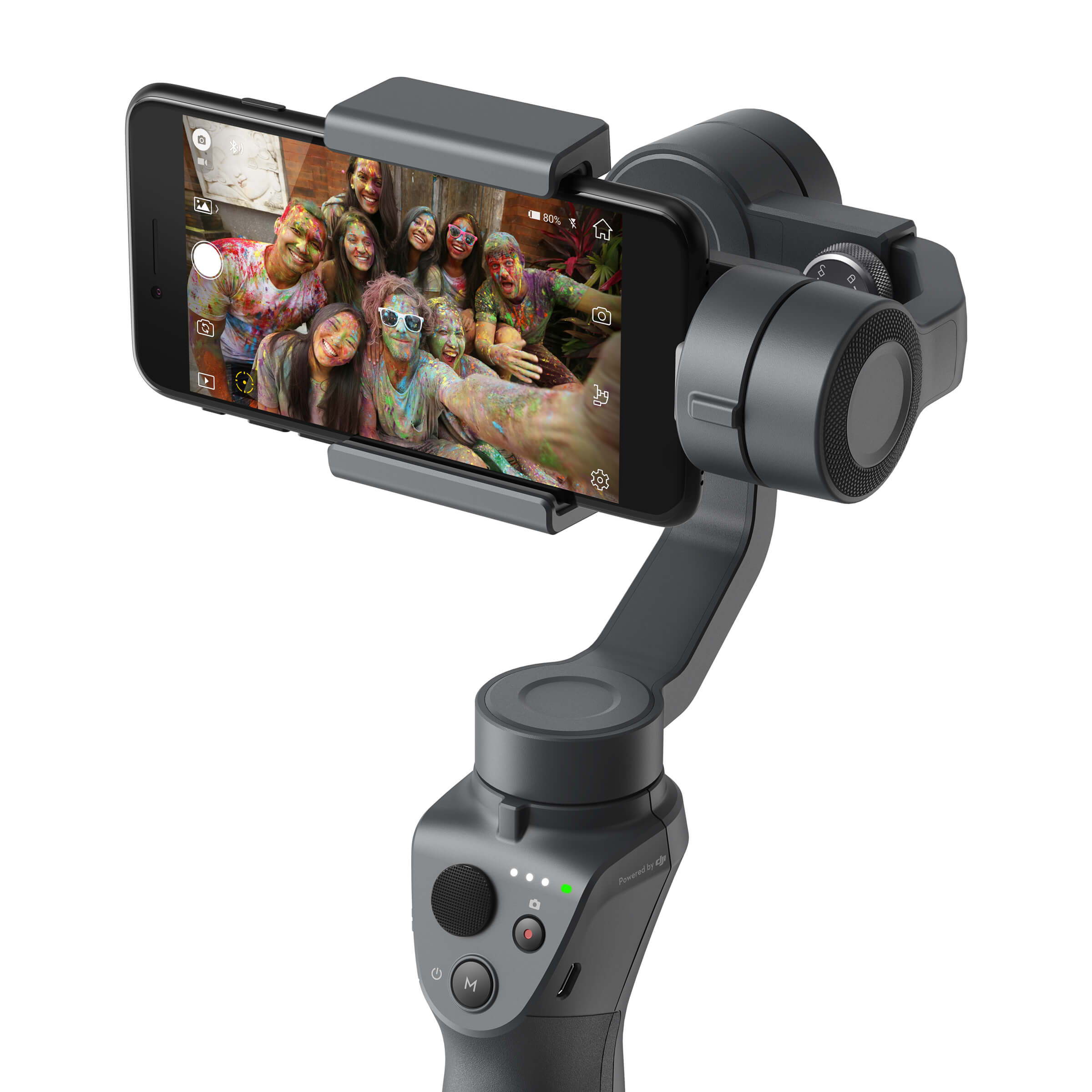 ---
With all new improvements to its design including a significantly lighter weight, more intelligent functions, an expanded motion range, and a much longer battery life, the Osmo Mobile 2 has been enhanced to improve the overall user experience.
The Osmo Mobile 2 is designed with a high-strength nylon, which enables the Osmo Mobile 2 to weigh in at just 485 gram and making it perfect for all-day use. The Osmo Mobile 2 has also been redesigned to support more compact folding for easy storage and portability.
The Osmo Mobile 2 features a streamlined simple design with only a few controls and buttons for a more user-friendly experience. The Mobile 2's key buttons include its thumb pad, record button, and power button, as well as a new zoom switch on the side of the gimbal for added control.
  Another noteworthy design change on the Osmo Mobile 2 is its spring-loaded design clamp, which is able to safely lock onto phones of any size without any risk of the phone falling out. The spring-loaded clamps enable users to quickly and easily swap out phones of any size for added convenience and ease-of-use.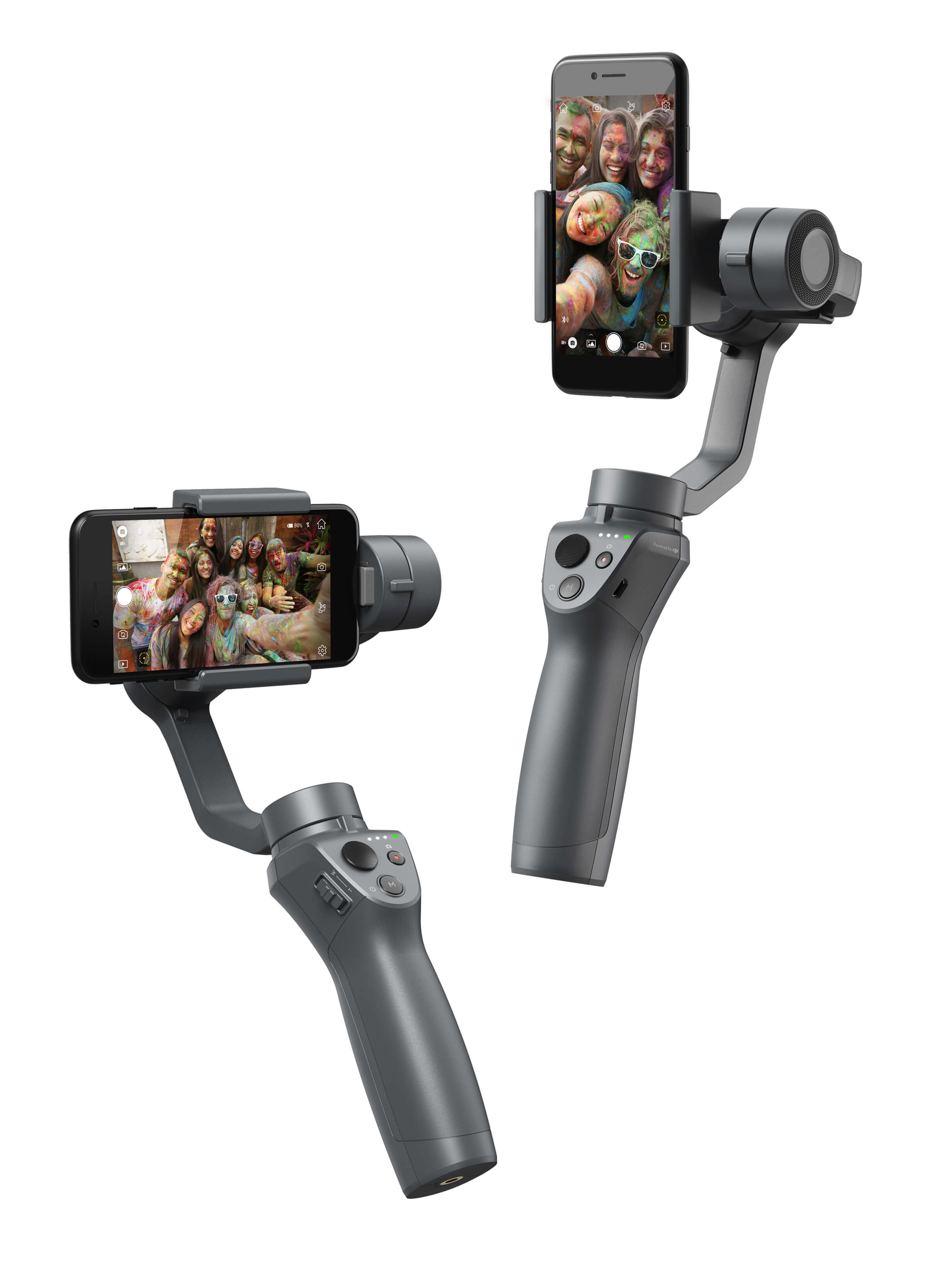 ---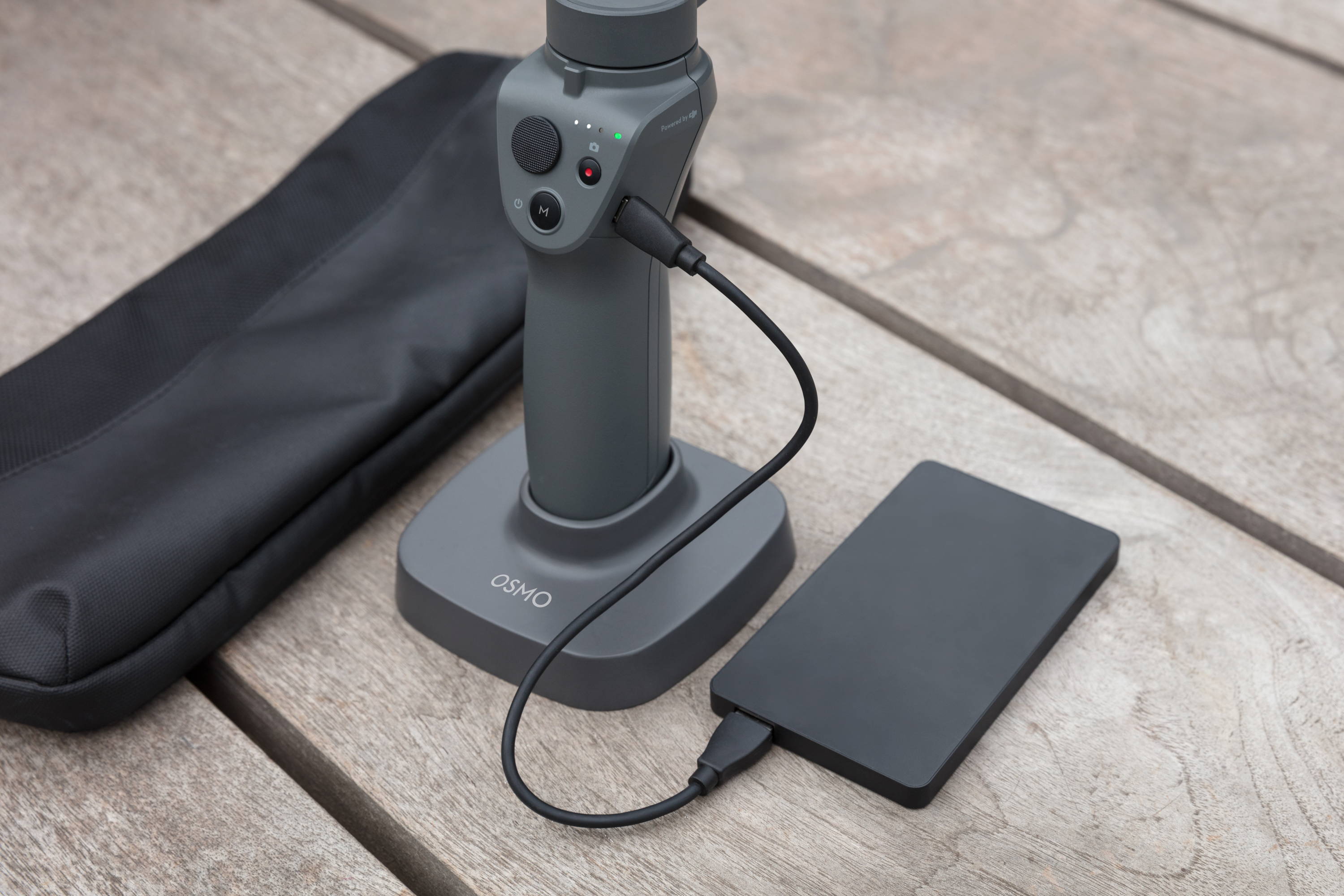 ---
Smoother Performance
The Osmo Mobile 2 is specifically designed to provide users with smooth and stabilized footage in a convenient, affordable, and easy-to-use platform. A huge upgrade featured on the Osmo Mobile 2 is its extended battery life of up to 15 hours, which is three times longer than the original Osmo Mobile's battery life. Unlike the Osmo Mobile, the Osmo Mobile 2 is made with a built-in battery, so you cannot swap out batteries, however with 15 hours of battery life not being able to swap out batteries is not a significant hindrance. The Osmo Mobile 2 additionally features a battery life indicator for added convenience, while the gimbal itself can charge the users phone via a standard USB port added
Performance wise, the Osmo Mobile 2 proves successful in providing smooth and stabilized footage while walking and even running for extremely cinematic looking footage. With the thumb controller, users can pan the gimbal to move up, down, left, and right with ease and even adjust the speed of the movement through your settings. Users can turn the Osmo Mobile 2 320-degrees on a pan axis of (+/- 160°) and +/- 155° on the tilt axis. The Osmo Mobile 2 also has a roll angle from -90° to +70°.
---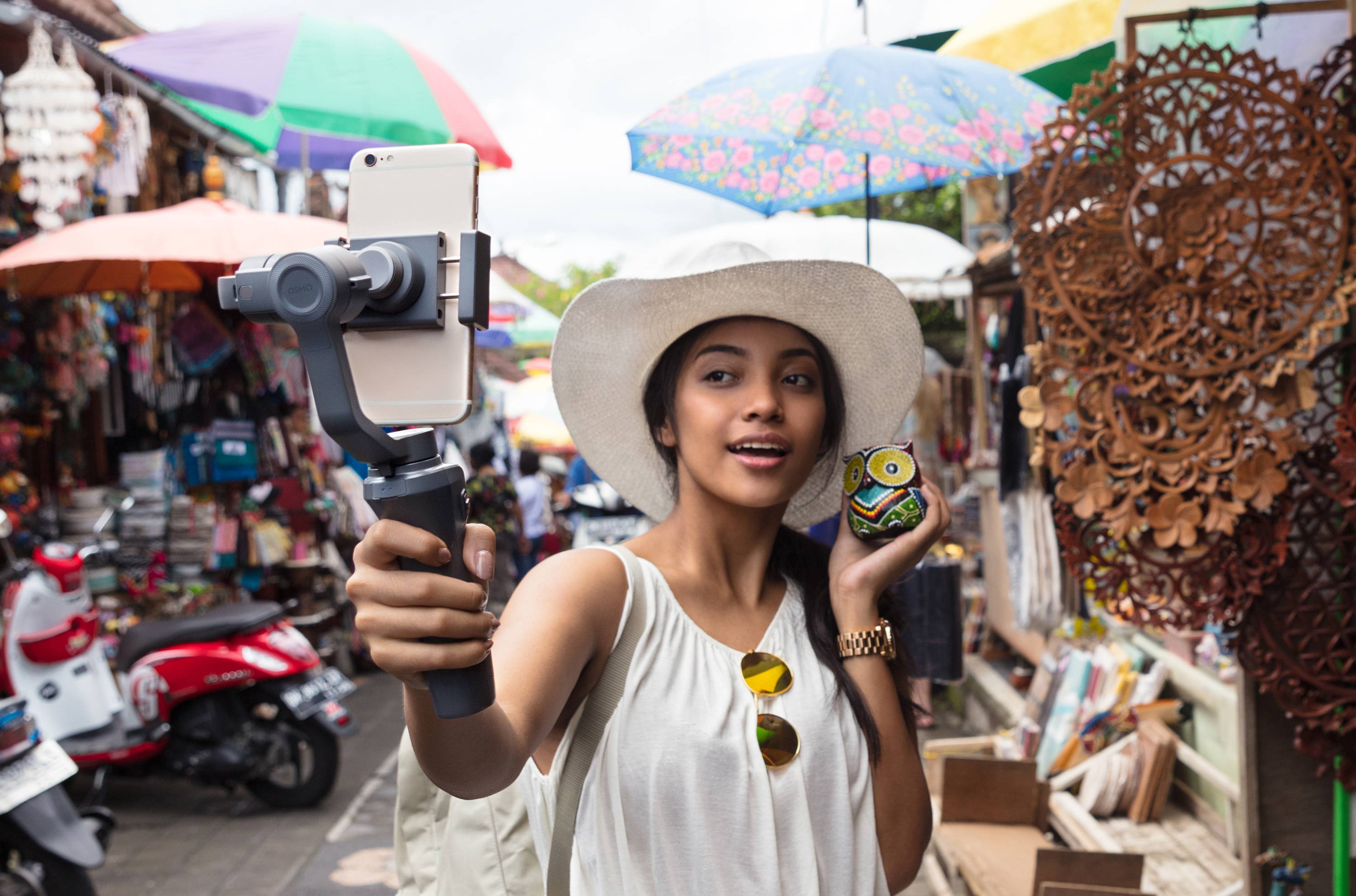 ---
Fun intelligent Features
With the Osmo Mobile 2, storytellers can take their creativity to all new levels. The Mobile 2 features enhanced modes including Panorama, Timelapse, and ActiveTrack to make footage that much more original and dynamic.
In the highly popular ActiveTrack Mode the Osmo Mobile 2 will lock onto any selected subject while keeping any footage captured smooth and stable. The Osmo Mobile 2 also features three different Timelapse modes to turn any moment into an incredible piece of art. In Timelapse Mode, users can record the passing time of a fixed scene while having the Osmo Mobile 2 is mounted on a base or tripod. In Motionlapse Mode, users can record a moving timelapse video by setting up five different camera points. Finally, in Hyperlapse Mode, users can move and walk with their Osmo Mobile 2 in hand while it records everything in the passing environment.
Another notable change in design on the Osmo Mobile 2 is the ability to be able to mount the phone into Portrait Mode, a feature that was not available on the original Osmo Mobile platform and that is the ideal setting for live-streaming apps, and in some cases vlogging.
---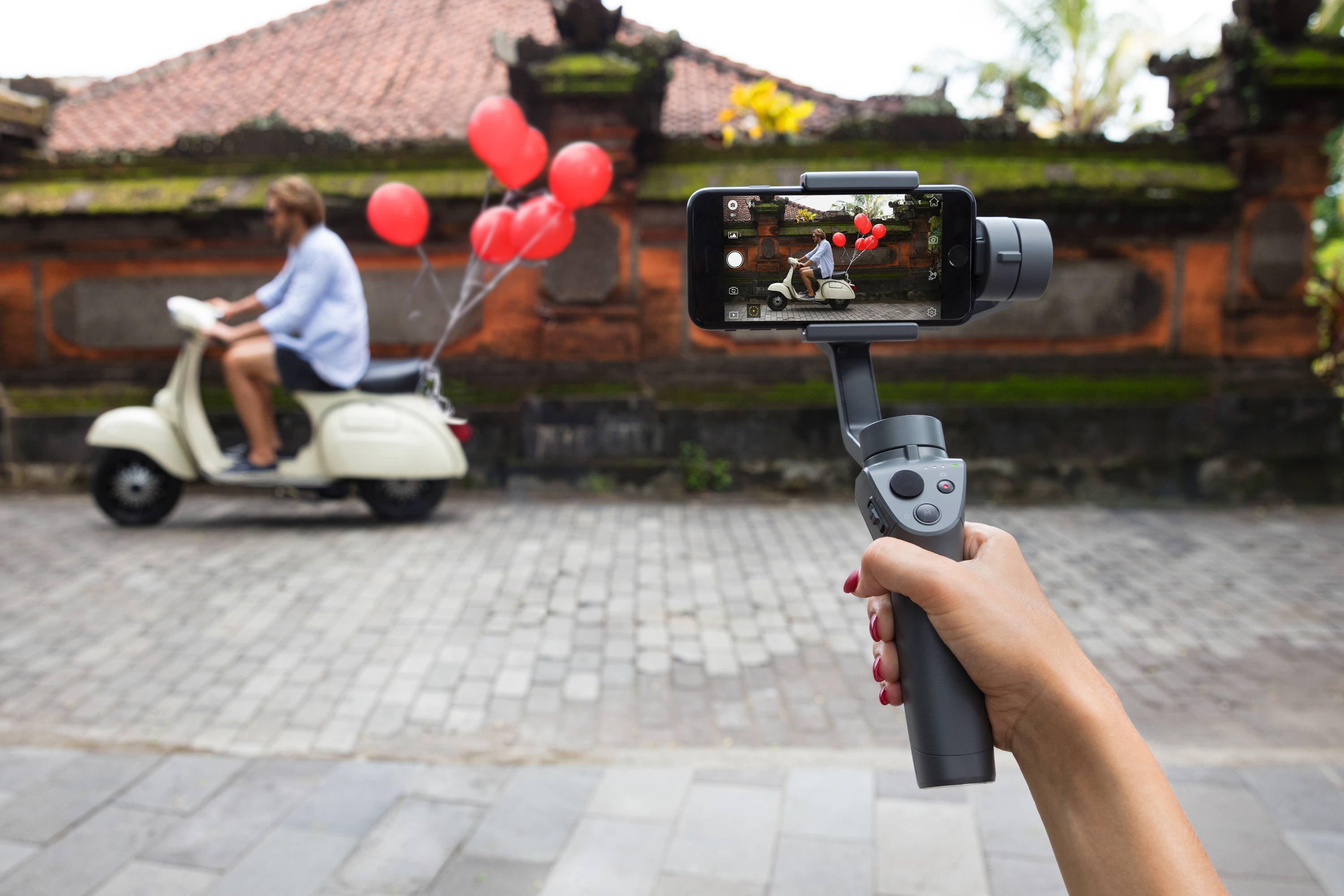 ---
Smooth, Stabilized Footage at Your Fingertips
With all of its improvements, the Osmo Mobile 2 is overall a huge step above its predecessor in every way including price point, design, intelligent performance, and battery life. As a handheld gimbal system, the Osmo Mobile 2 features a streamlined design and high-quality for its price, and succeeds in delivering stabilized, smooth cinematic footage with ease. With the addition of all of its intelligent camera modes, extended battery life, and lightweight design, the Osmo Mobile 2 is a solid handheld gimbal system that exceeds all of the features expected for a similar device at its price point. With the Osmo Mobile 2 in the palm of your hands, no spark of inspiration will go unmissed.
---